Jessica Alvarez
Jessica Alvarez is the proud wife of professional boxer, Eleider 'Storm' Alvarez –the newly crowned light heavyweight champion.
Jessica's hubby hails from Colombia and was born April 8, 1984. Eleider Alvarez has triumphed over all the most complicated candidates in the world.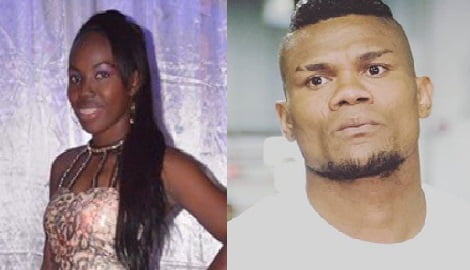 The Colombian who now lives in Montreal was noticed for the first time by the recruiters at the Pan American Games in 2007, when he had already passed the KO. Cuban Yusiel Napoles to win gold.
From that moment on, the GYM vice-president, Bernard Barré, rushed to convince him to choose Belle Province as a welcoming land.
The boxer has been trained by Coach Marc Ramsay and won an American title in his seventh professional match. Since then, he has won a second US title, in addition to dominating veteran Edison "Pantera" Miranda to win by unanimous decision in a battle between powerful Colombian hitters.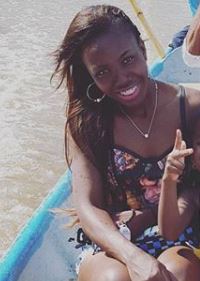 During his first trip out of Quebec, "Storm" stormed the Monte Carlo casino, Monaco, where he knocked out undefeated South African Ryno Liebenberg, to win the WBC silver title.
On June 12, 2015 in Chicago, Alvarez knocked out Ukrainian Anatoliy Dudchenko in the second round. He faced strong opposition on August 15, 2015 at the Bell Center against Paraguayan slugger Isidro Ranoni Prieto. At the end of a real fight, the adopted Quebecker was declared the winner by unanimous decision.
In late 2015 he took down Isaac Chilemba of Malawi by majority decision in a major playoff duel of the WBC Heavyweight. In 2016 he dominated the New Zealand heavyweight Robert Berridge to obtain a clear victory by unanimous decision.
Most recently, he knocked out former champ Serge Kovalev in the seventh round of their highly anticipated bout at Atlantic City's Hard Rock Hotel & Casino.
The undefeated champ is married to Jessica Alvarez with whom he shares 9-year-old daughter, Ayda Eliza Alvarez –named after his mother.
Jessica Alvarez leads a pretty low profile and leaves all the spotlight to her hubby.
Find Jessica Alvarez on Instagram here.