Taylor Rice
Meet Taylor Rice; she is the loving wife of jockey Jose Ortiz, but Taylor like her famous hubby is a jockey in the American Thoroughbred horse racing. Her man won the Belmont Stakes in 2017 riding Tapwrit. His brother Irad Ortiz, Jr. riding Creator won the 1.5-mile-long horse race a year earlier.
Taylor Rice comes from a long line of jockeys, from her grandfather Clyde Rice, aunts like Linda Rice, uncles and her father, Wayne Rice. Taylor has two brothers, Adam and Kevin who trained at Presque Isle Down, but didn't have the option to become a jockey due to their height.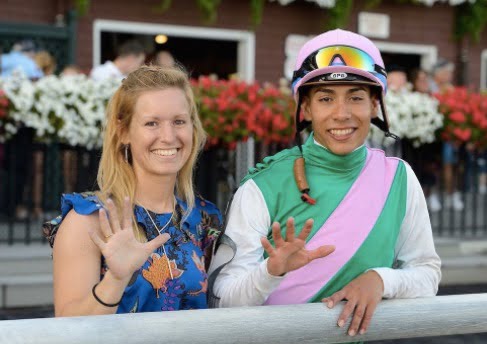 It started with my grandfather Clyde Rice. He's been in the business since my dad was young. My dad and my uncle both were jockeys. I have a handful of aunts and uncles who were also jockeys. But in my generation, I'm the only one small enough. My couple cousins and two brothers are too big.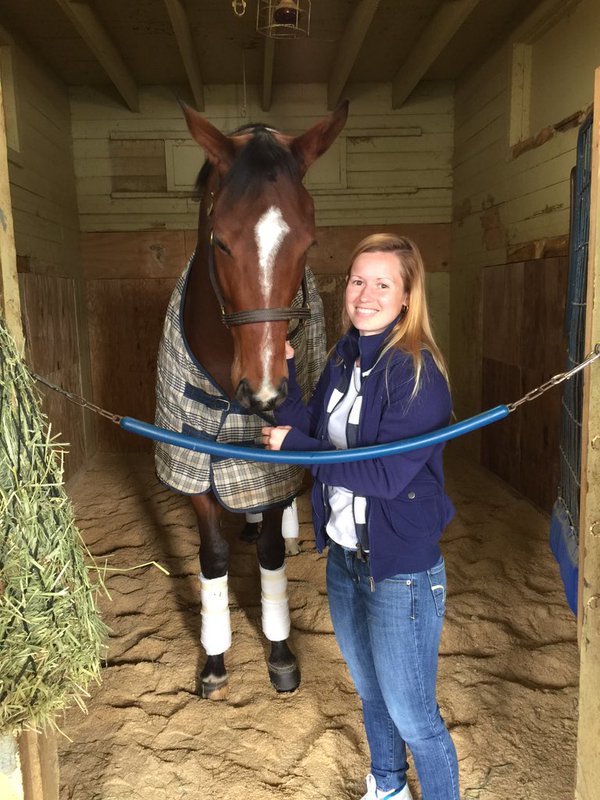 Taylor Rice, nor Taylor Ortiz and her jockey hubby got engaged in June 2016, they tied the knot on December 20, 2016, in Chicago, Illinois. Taylor will give birth to twins in July 2017.
Follow her on Twitter here