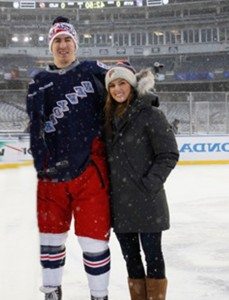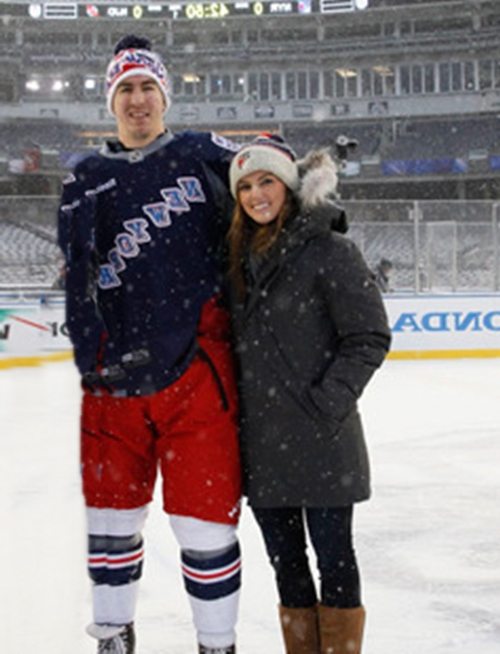 Minnesota native Kaylee Keys is the beautiful wife of New York Rangers player, Ryan McDonagh. Kaylee was his high school sweetheart before the couple tied the knot last year.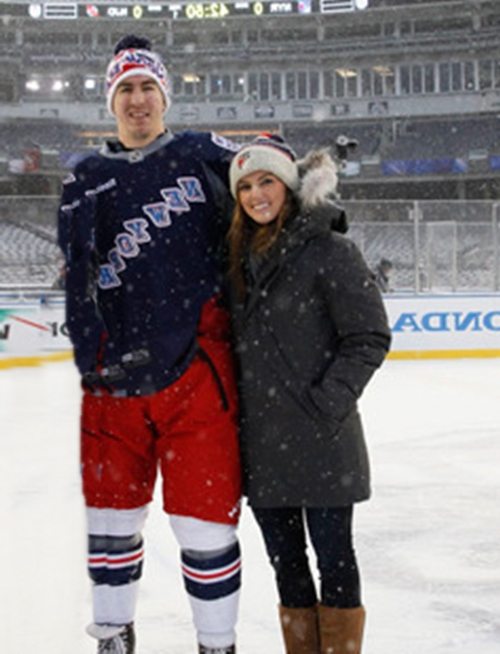 Kaylee is not only one of those star athlete's wife, she actually understands her hubby better than anyone, since she was also a player herself.
She graduated Cretin-Derham Hall in 2008, where she was HM all-state, all-conference and captain in hockey and played in 2004 and 2008 state tourney; in lacrosse played in state all-star game and all-conference.
The daughter of Paula and Jeff Keys of St. Paul; played hockey for Bemidji State for a year 2008-09 at Division I, then came back to St. Paul and played three years for St. Thomas where she played in 15 games and had six goals and nine assists.
Kaylee and Ryan, share many of the same interests including a love for their home state of Minnesota, a strong Irish-catholic background and their undeniable hockey skills. Her hubby played college hockey at University of Wisconsin–Madison and was a member of the United States Men's Olympic Team at the Sochi 2014 Winter Olympics.
Their wedding day sums up in a gorgeous rustic-meets-glam Aria wedding. Kaylee and Ryan knew their dream wedding would hold true to their Minnesota roots and include Irish and Urban New York touches. The couple became officially man and wife July 19, 2013 at at Our Lady of Victory Chapel in St. Paul, Minnesota.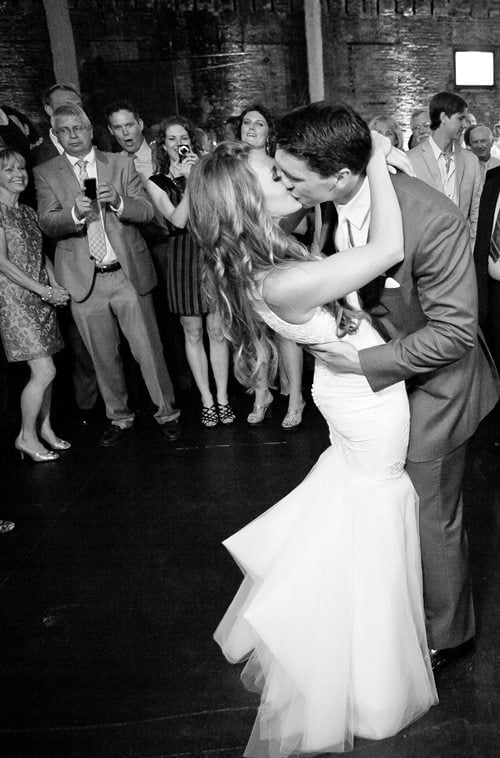 The former Cretin-Derham Hall Raiders girl is 5'-4" and she played the Forward position, her hometown is St. Paul, Minn. She is a Sports Medicine major with 3.63 gpa. She is also the former NFL quarterback Steve Walsh's niece.
You can read an article on how Bemidji State women's hockey defeat St. Cloud State thanks to Kaylee's goal.
Kaylee is seen very little in public, apparently she likes to keep a low profile, with her hubby's over 80k followers on Twitter she doesn't appear on any of his pictures for display, nor an account of herself was found. Anyhow, have you been following her hubby, the Defensemen for the New York Rangers on the NHL playoffs?
Any thoughts?
Photo Credit:
Style Architects