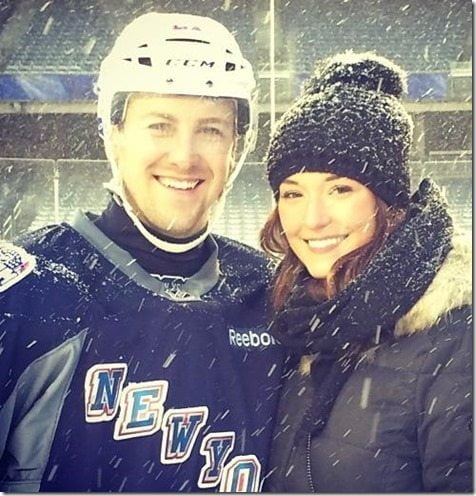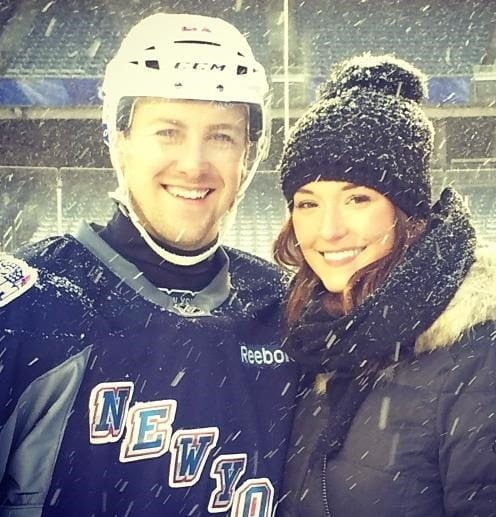 Meet beautiful Stephanie Kent or should we say Stephanie Stepan! She is the fiance of Rangers Center Derek Stepan! At just 23-years-old her boyfriend sure knows what he wants and goes after it.
He slid the custom designed engagement ring onto her finger last October and she is not only marrying into a hockey family but also marrying into a family of jewelry designers!
She actually works for the family already, according to her Facebook she has listed her workplace as LJS Design in Lake Elmo Minnesota. LJS Design is a fine jewelry design studio where one of the designers Denise Strop is Derek's aunt. The testimonials on the LJS design page reads
Congratulations to my son Derek and his fiancé Stephanie.  Aunt Denise and I had so much fun helping him design the perfect engagement ring.  Derek knew he would receive "very" personable service and a high quality piece.  We are excited to have Stephanie join both our family and LJS Design.
Kent currently lives in New York, and of course has listed The Rangers on her teams. Other that the undeniable fact that she is beautiful there is not much info on her. Both her twitter and instagram accounts are pretty much private and doesn't seem to have pictures with anyone else than her wealthy boyfriend.
Stephanie seems like a sweet girl, she has a gorgeous figure and equally gorgeous smile. She has the stamp of approve from the in-laws clearly, on her Facebook she many of Derek's family members, including his father Brad, who was also a draft pick of the Rangers in the 1985 NHL Entry Draft.
No word on the official date of the couple's nuptials just yet, but this is certainly an exciting time for both, while her boyfriend is clearly busy with the playoffs she must be keeping her mind occupied with all the wedding planning!
We wish the couple the very best! And hope to hear more about beautiful Stephanie in the near future.
Find her on Facebook here.