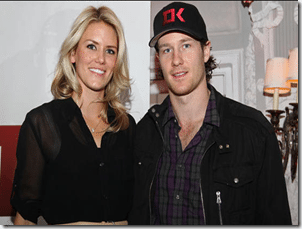 Meet beautiful Kelly-Rae Kenyon from Penticton B.C., she is married to Canadian Hockey defenceman, 29-year-old Duncan Keith. Although we know Duncan along with his teammates are living the sweet glory of having won the Stanley Cup; his wife Kelly is no stranger to success!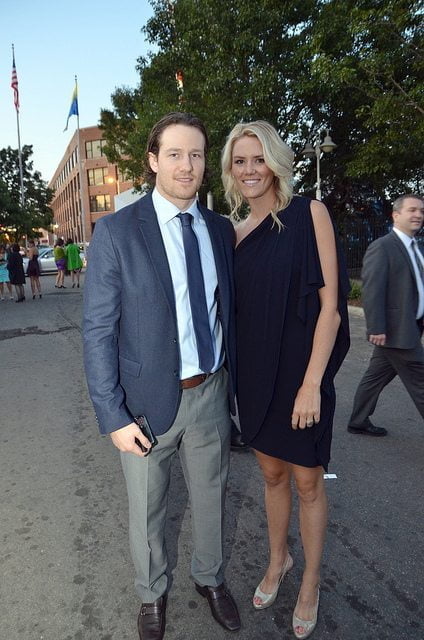 Kelly-Rae played basketball for McGill University where she won rookie of the year in the CIS conference. All through her high school years she was a 5-time athlete of the year and Team MVP at Penticton High School. She is daughter of Norma and Doug Kenyon and has two brothers Clayton and Taylor.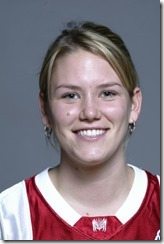 On her player profile at McGill we can find
Nickname: Corky… Is right-handed… HOBBIES: snowboarding…
FAVOURITE ATHLETE: Jason Williams…
FAVOURITE MOVIE: Dumb and Dumber… FAVOURITE FOOD: ice cream…
The sweetest thing ever is when you read her idols, besides her parents include her now hubby Duncan, I mean, you know is love when you see your man without teeth! She is listed as a Kinesiology major and 5'10" she played the guard position.
Both Duncan and Kelly-Rae are from Penticton, British Columbia, where they also return to a lake house every summer. The two have been going out since they were 16 years old, and were engaged in the spring of 2010 and tied the knot on July 2011 and just six weeks ago the couple became parents to baby boy Colton!
I guess Colton is now sharing the famous status of his parents as well; the little fellow was literally stuck inside the precious Stanley Cup as a sing of his dad' excitement!