Meet Jada Ballard! this pretty girl is the girlfriend of NFL player Kenneth Gainwell, the 5'9 running back currently signed by the Philadelphia Eagles. Gainwell also previously played college football for the Memphis Tigers at the University of Memphis.
Kenneth Gainwell Parents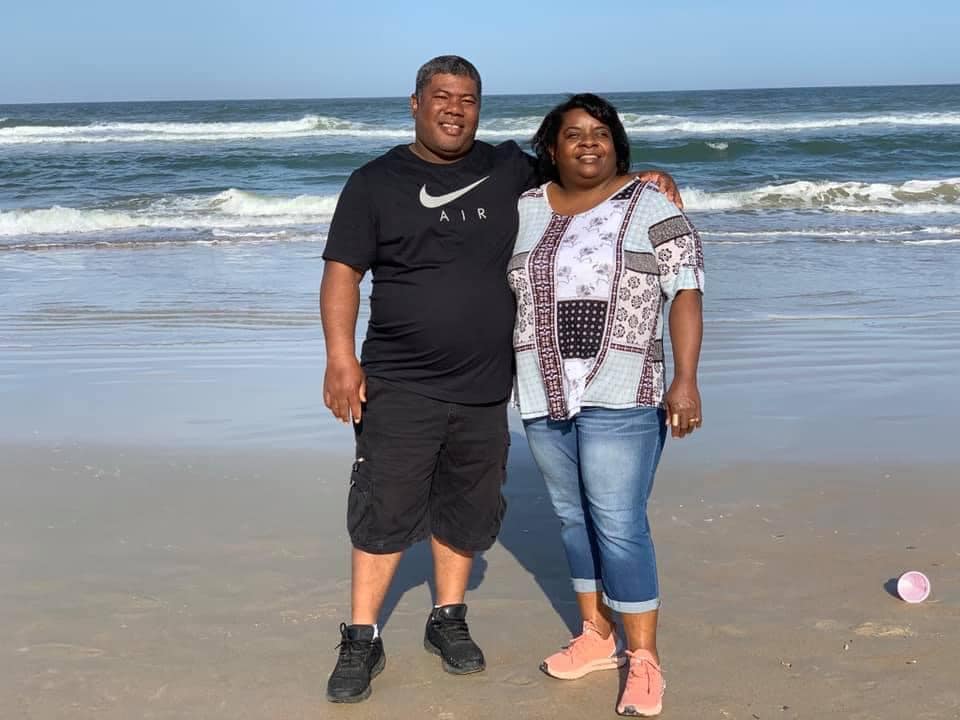 Pin
5'9 Kenneth Gainwell was born in Vicksburg, Mississippi, on March 14, 1999; he is one of the children born to Curtis and Monica Gainwell, also proud parents to Kenneth's younger brother Kory and older brother Curtis Jr.
Kenneth's momma, Monica Renee Gainwell (nee. Gibson), was born in May 1972, while his father, Curtis Terrell Gainwell, born on August 31, 1970, was back in 2020, told the Commercial Appeal, his son opted out of the 2020 college season after they lost four members of their family to COVID.
Curtis Gainwell Sr. told The Commercial Appeal on Sunday night that the ongoing COVID-19 pandemic played a role in his son's decision as the family has lost four members after contracting the virus, including an uncle whose funeral was this weekend.
"He decided that he didn't want to take any chances with the coronavirus going on. You don't want to get out there and get sick and bring it to us, his brother or his teammates," Gainwell Sr. said.
Kenneth Gainwell Brothers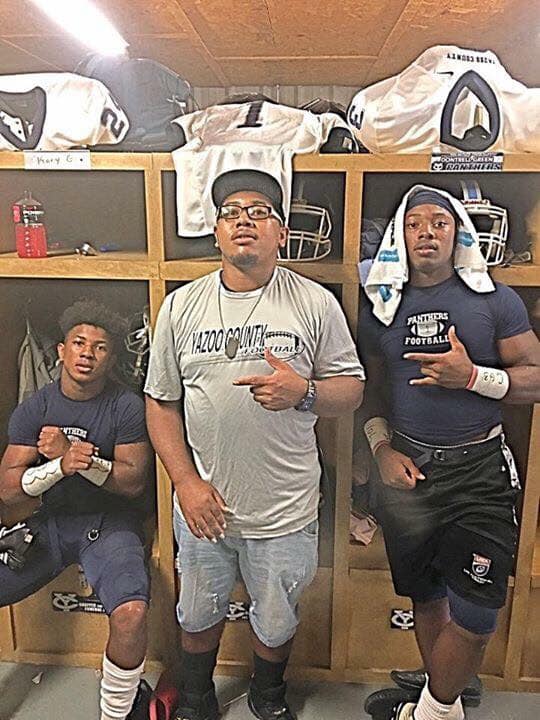 Pin
As previously noted, Kenneth has two brothers, Curtis Gainwell, Jr., and Kory Gainwell.
Curtis Gainwell Jr.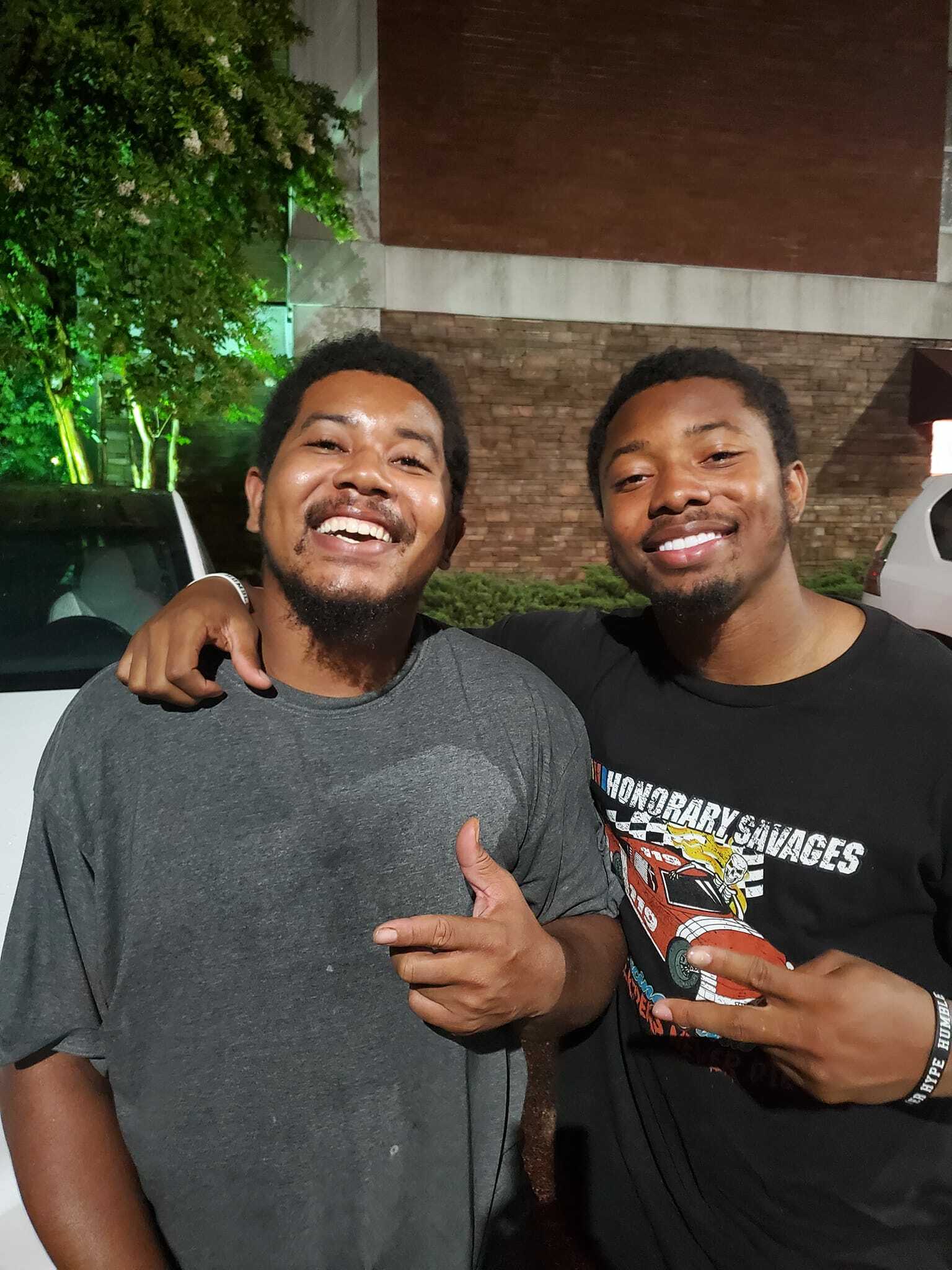 Pin
5'9 Curtis Terrell Gainwell Jr. born in October 1994 in Benton, Mississippi; unlike his younger brothers, Cusrtis chose to play basketball instead of football, Curtis was a member of the Yazoo County Mentoring Program and D.A.R.E. Program. He studied radio and television production at Hinds Community College Utica Campus.
Curtis Gainwell Jr. suffered a stroke lifting weights on campus, he lacks mobility in his right hand, but he is unstoppable!
"I have been through a lot. I have had four brain surgeries and I just feel good right now. Everyone thought it would be hard for me to get there. But I showed everyone I could get through it." Curtis Gainwell Jr. said.
Kory Gainwell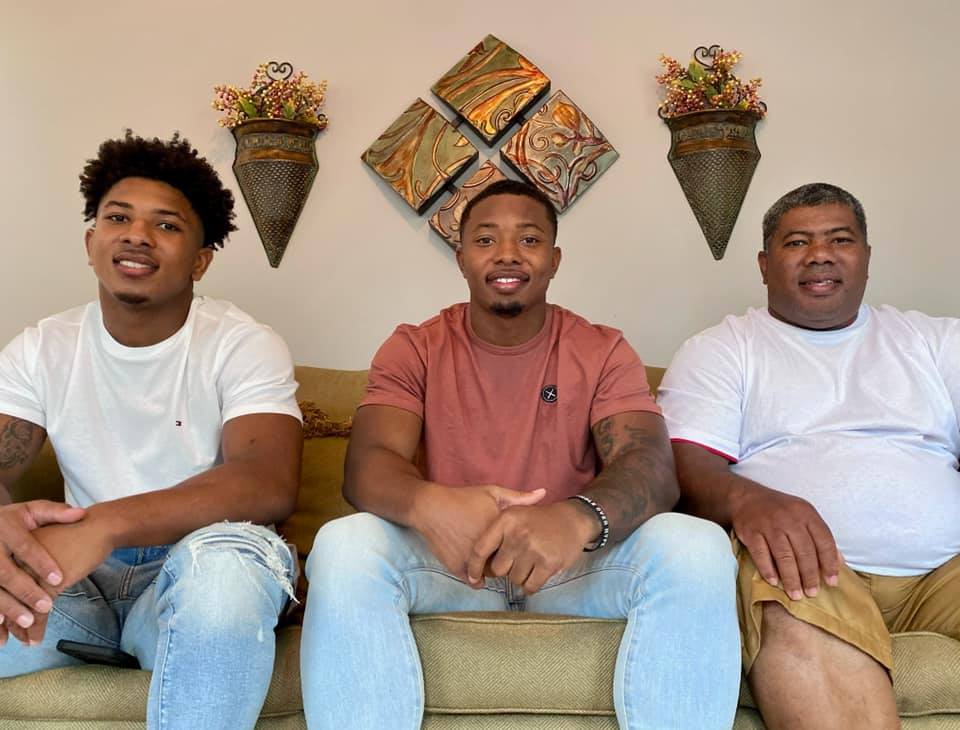 Pin
5'8 Kory Gainwell, born in January 2002, was a three-star athlete at  Yazoo County High School before committing to the University of Memphis but later transferred to Delta State University. Kory committed to the Memphis Tigers on January 28, 2020; he signed his letter of commitment on February 5, 2020.
Kory opted out of the 2020 season for the same reasons his brother Kenneth did. Kory entered the transfer portal on November 19, 2020, and transferred to Delta State Statesmen on March 9, 2021.
Related Story: Nakobe Dean Girlfriend Gabrielle Huff
Kenneth Gainwell College
Kenneth Gainwell played college football with the Memphis Tigers at Memphis University from 2018 to 2020. In his freshman year, Kenneth rushed for 91 yards on four carries and scored a touchdown in four games.
In his sophomore year, Gainwell rushed for 1459 yards on 231 attempts and scored 13 touchdowns in 14 games.
Kenneth Gainwell Awards and Honors
2020 Doak Walker Award WatchList
2020 Maxwell Award WatchList
2020 Athlon Sports Preseason All-American
2019 FWAA Freshman of the Year
2019 First Team FWAA Freshman All-American
2019 Sporting News All-American
2019 American Athletic Conference Rookie of the Year
Unanimous first-team selection
2019 Doak Walker Award semifinalist
2019-20 American Athletic Conference All-Academic Team
Kenneth Gainwell NFL Career
May 1, 2021: The Philadelphia Eagles drafted Kenneth Gainwell in the 5th round (150 overall selection) in the 2021 NFL draft.
June 3, 2021: Gainwell signed a rookie-level contract with the Eagles.
August 12, 2021: Kenneth made his pre-season game debut against the Pittsburgh Steelers.
September 12, 2021: Gainwell made his regular season debut against the Atlanta Falcons; he scored his first touchdown that same day.
Related Story: Boston Scott Girlfriend Mariah Rojas
Kenneth Gainwell Contract and Salary
On June 3, 2021, Kenneth Gainwel signed a four-year, $3.8 million contract with the Philadelphia Eagles. The deal included a$335,528 signing bonus and an annual salary of $953,882.
Kenneth Gainwell Girlfriend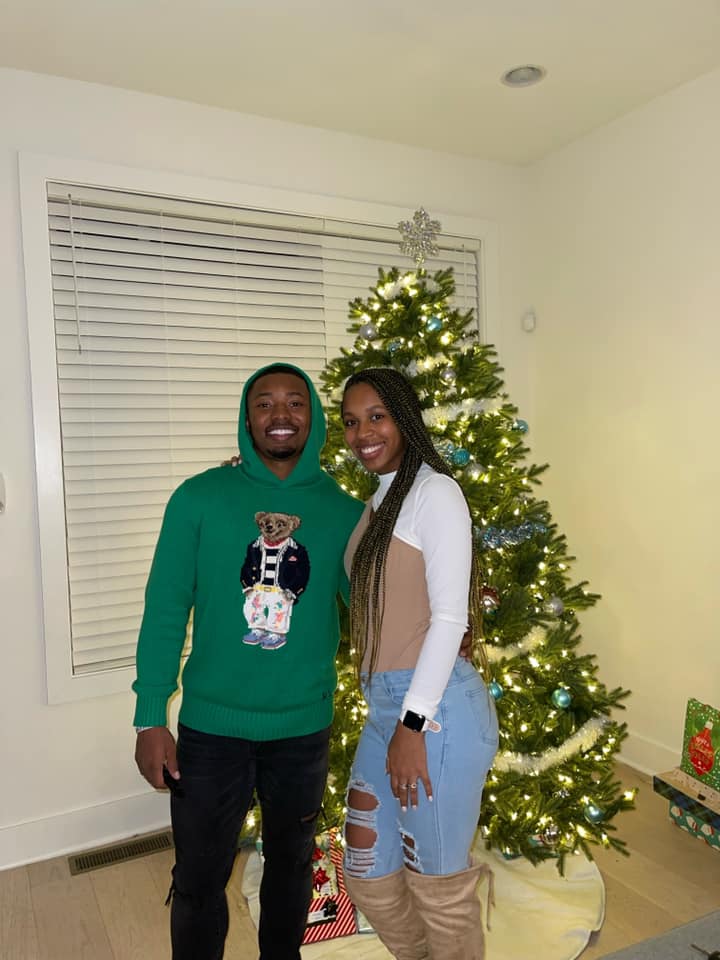 Pin
Jada Ballard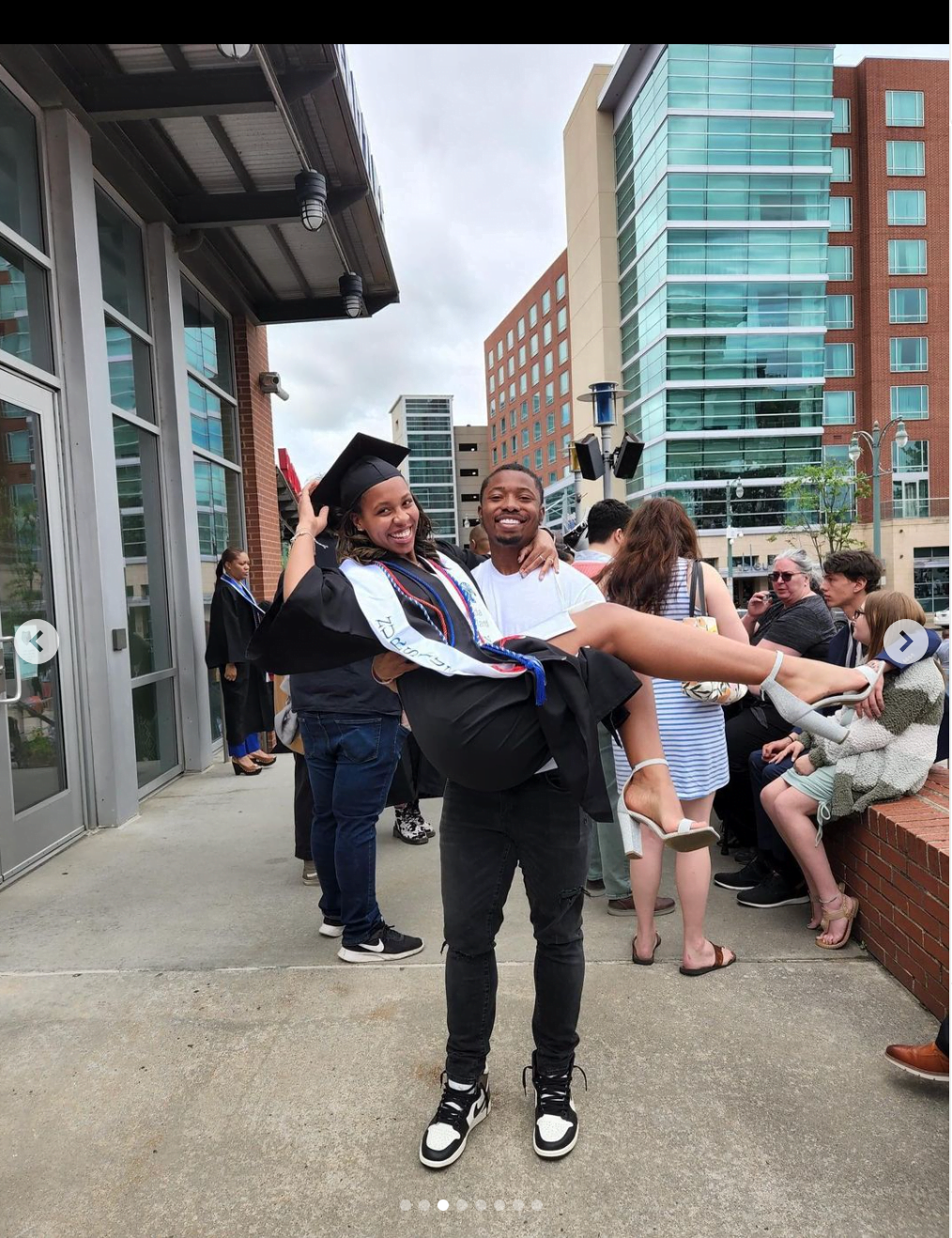 Pin
22-year-old Jada Ballard was born on April 23, 2000, in Tennessee. She is one of three children born to Charles and Greta Ballard, both born in 1977, and Murfreesboro, TN residents. Jada graduated from the University of Memphis in May 2022.
Related Story: Miles Sanders GF Stephanie Caraballo
Related Story: Jake Elliott wife Annie Elliott