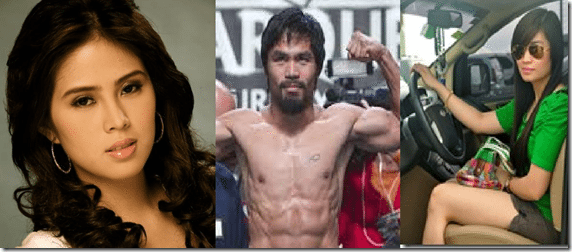 Is not quite the shock when famous athletes think is also a sport to get as many women as they can! Champ Manny Pacquiao has had his fair share of cheating scandals. The 34-year-old has been married to Jinkee Pacquiao for 13-years now, but during that time he has been romantically linked to at least three other women, including Krista Ranillo and Kat Ordonez.
Krista Ranillo who was born December 10, 1984 as Cristalle Lauren Tupaz Ranillo is a Filipina actress and model who hails from a Showbiz family originally from Quezon City in the Philippines.
Krista is the eldest daughter of actor Mat Ranillo III, who is known for his role as Jesus Christ in Lenten-themed films and plays in the 90's. She graduated from the Ateneo de Manila University with a degree in Interdisciplinary Studies.Krista has also been on the cover of two sexy men's magazines: FHM in its August 2008 issue and Maxim in the March 2009 issue.
The 28-year-old has been active since 1993, she has many T.V credits and fewer film roles.
In 2009 rumors of the alleged affair surfaced between the Filipino boxing icon with young starlet Krista Ranillo.The duo were co-stars on the 2009 movie "Wapakman"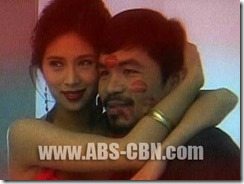 The rumors were heightened when video footage showed the pound-for-pound king's wife, Jinkee Pacquiao, shedding tears while the couple was attending a Thanksgiving Mass.
Krista was quoted saying
I have nothing to hide, I'm not guilty of anything,"
Since the scandal Ranillo became a married woman, a mother and latest reports say she has retreated from the spotlight to pursue an academic degree. The hottie is married to Filipino-American businessman Jefferson Lim, the couple has two children; sons Nate Jacob and Nolan Jayden.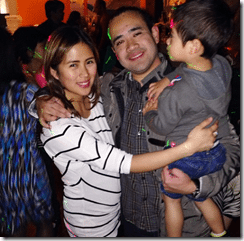 Find Krista on Facebook here, instagram here and twitter here.
———————————————————————————————————
Now is the turn for Miss Kat Ordonez, she was Pacquiao's last mistress that we know of. She and Manny were first rumored to be having an affair in 2011 when she was only 22-years-old.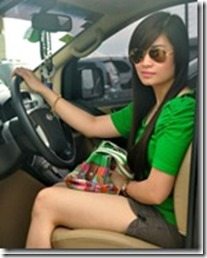 At the time she was described a a culinary arts student whose boyfriend was Manny's a former assistant. Kat gave birth to her first child, a baby boy on November 10, 2010 and media quickly assumed Pacquiao was the father.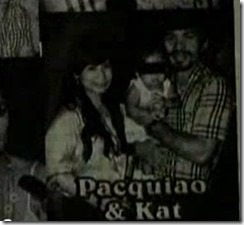 The photo where you can see Manny holding Kat's baby is the result of her asking Jinkee's hubby to be her baby's godfather. The event took place on September 17,2011 at St. Francis de Assisi Church, the reception followed at the Edsa Shangri-La Hotel. The alleged congressman's and Kat's love child only turned out to be his godson and rumors were quickly dismissed after Jinkee was said to be sure of her husband's fidelity. All parties denied the allegations and apparently he was only being nice to the young Kat.
Who do you think was most likely to have had an actual affair with Manny? He was also said to be involved with actresses Ara Mina, Valerie Concepcion.
Are you ready to see him back on the ring on Saturday's fight against Brandon Rios at The Venetian's Cotai Arena in Macao, China?