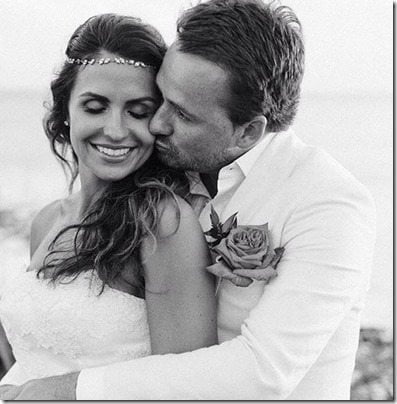 Meet beautiful Kristin Ann Stape, she is the beautiful wife of Irish pro golfer Graeme McDowell. Kristin who is originally from Orlando, Florida became officially Ms. McDowell last year and will soon become a mommy!
Now, if you are asking how she and GMac met, easy! Besides being a world-known golfer and traveling all over, he and Kristin actually met when he hired her to work for him! Plus the Northern Irishman went to school in the US at the University of Alabama at Birmingham and before going pro in 2002  he had a successful amateur career both in Ireland and in the United States.
Beautiful Kristin who is an interior designer met Graeme when he hired her company to work on his Lake Nona home in 2010. That was the year he also won the US Open and claimed the crucial point in Europe's Ryder Cup victory over the United States at Celtic Manor, so let's say the stars were lined up for them!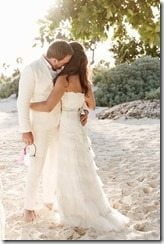 McDowell proposed to her at the Burj Al Arab helipad in Dubai in October 2012, the couple tied the knot in front of family and close friends in the Bahamas in 2013.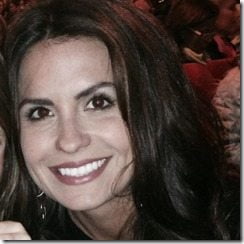 She describes herself on Twitter
Fashionista for the home, eternal optimist, foodie, sports enthusiast, professional tourist, wannabe MacGyver, and most fun of all… a mother.
Her hubby had three victories to his name last year – claiming a second American title at The Heritage in April before winning the French Open at Le Golf National and the Volvo World Match Play in Bulgaria. And he topped it off by tying the knot in late September.
Right now the couple is going through exiting times as Kristin is pregnant with the couple's first child, in fact the 34-year-old former US Open champion, has withdrawn from next week's BMW PGA Championship to be with his wife, Dailymail reports.
Stape has had her own company since 2010, according to Player Wives. As with anyone hoping to make an impact in their respective careers these days, she is prolific on Twitter, she has more than 4,000 followers a number that will sure keep on rising. Her real passion is interior design, there is an official website of her company, Kristin Stape Design for you to check it out.
For the time being she is obviously and entirely understandable more focus on her pregnancy, we wish the couple the best and look forward to hearing more form them and their growing family!
The couple split their time between home in Portrush –GMac's hometown –and in Florida.
**************************************************************************************************
UPDATE
Back in August the couple welcomed an adorable baby girl. Kristin's excited hubby uploaded a family snapshot to Twitter of himself kissing the little girl
"Welcome to the world to our beautiful daughter. 7lbs 4oz at 6.04am, August 25th 2014. Name to be confirmed!"
On August 25th 2014, Kristin underwent a planned Caesarean and the happy couple welcomed their first child together. At the time, 35-year-old golfer who's had xciting times during his successful career, said the birth of his daughter  has topped all of them.
The new dad currently lies six shots behind leader Nicolas Colsaerts after the second round of the BMW Masters in Shanghai. We hope the birth of baby-girl will keep him focus! Best of luck!