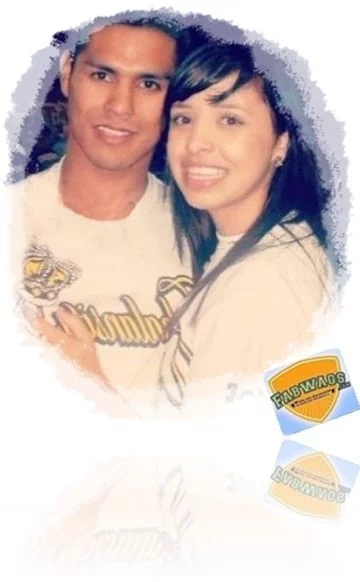 Mexican boxer Francisco "Frankie" Leal has passed away from brain trauma, three days after falling into a coma following his eighth-round fight against Raul Hirales in Cabo San Lucas, Mexico, where Hirales won the bout by knockout. Leal leaves behind his wife Laura Leal and their young son.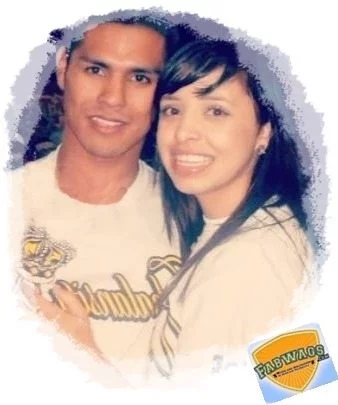 The tragic death of the promising 26-year-old boxer Frankie Leal has shattered the lives of the boxing community in Mexico and the world, in the video of Leal's last bout posted below you can see Hirales sending Frankie to the floor in the eight round with two right kicks to the back of the head, he was counted out by the referee, Frankie struggled to get up before he fell again. (min. 38)
Leal was taken out on a stretcher after the ring doctor trying unsuccessfully to get Frankie to Focus and open his eyes.  Leal was taken to a local hospital before he was transferred to a hospital in san Diego where his wife Laura Coronel Leal, 24,  told media that her husband was brain dead and they decided not to disconnect at this time so that the family had time to say goodbye.
We are sad to report that Frankie is no longer with us. We ask everyone to keep Frankie's family in your prayers. We would like to thank everyone who has donated to Frankie's cause. As you have read in different media outlets, the boxing company will be covering most of the medical costs. As our family moves to the healing process, we want to ask you for your support to continue to help Frankie's wife and son who have been left to deal with the tragic loss and the economical hardship ahead of them. Thank you again for your continued support, we will be updating this page as more information becomes available.
Frankie was taken from life support on October 23rd, 2013, his family agreed that the organs of their beloved Frankie will be donated to save the lives of 7 people, a fund created to help Leal's wife Laura and their son has been created at Go Fund Me, you can donate here.
Our thought and prayers go out to Frankie Leal's family especially with his beloved wife Laural Coronal and their little son Fabian Leal. Descansa en paz campeon!
Laura Coronel Leal on Twitter here