Meet gorgeous Leighla Schultz the girlfriend of 28-year-old Colby Lopez. Her long time boyfriend is better known under his ring name Seth Rollins.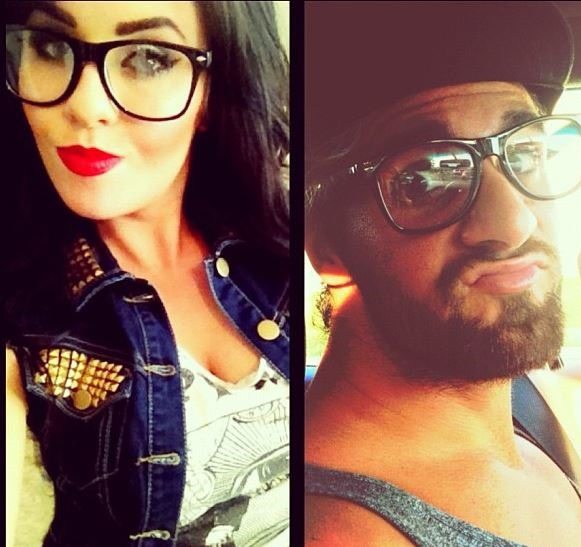 The WWE wrestler will stand against former Shield teammate Dean Ambrose on SummerSlam this weekend! Having vowed to make Seth Rollins' life miserable, Dean Ambrose will finally get his hands on Schultz's guy when they square off in a Lumberjack Match.
But as we await for Sunday 17th we want to tell you about Rollin's smoking hot girlfriend.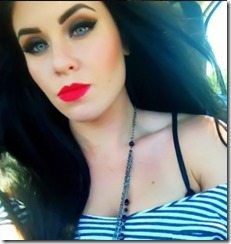 26-year-old Leighla Paige Schultz is a cosmetologist, do you think she has to do with her boyfriend's famous hair style?
She might be tiny next to her 6'1″ 217 lbs. Davenport, Iowa man …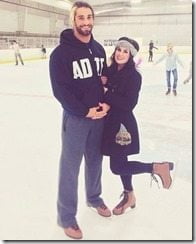 but her good looks are undeniable.
According to her Facebook profile she is a Stylist/Makeup Artist at "Haus of Heir" in Davenport, Iowa. In the past she worked at Sephora and Tribeca Colorsalons.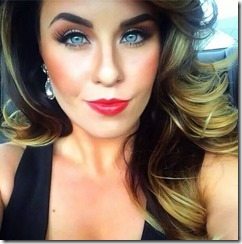 She attended Capri College in Dubuque, Iowa, graduating in 2009. She has listed Houston, Texas; as her hometown but also has lived in Tampa, Florida.
They have been together for a while actually for the past six-years! Schultz is currently engaged to Rollins having proposed to her in late May. It was about time!
A few days later he popped the question and Leighla said yes! Her man Seth Rollins, the architect of The Shield did the unthinkable and turned on partners Roman Reigns and Dean Ambrose to join forces with the remaining members of Evolution, Triple-H and Randy Orton. Given the current rise and peak of popularity the Shield is currently enjoying, it was a shocking storyline turn to many WWE fans.
Not much is known about Leighla, but she describes Rollins the way you might expect, "My best friend, my rock, and my soulmate!"
Leighla, who is a very light social media fan, has a twitter bio describing herself as
"Cosmetologist, makeup junkie, coffee addict, big hair, music, & tattoos."
No date for their upcoming nuptials has been set yet.
Find her on Facebook here, Instagram here and Twitter here.