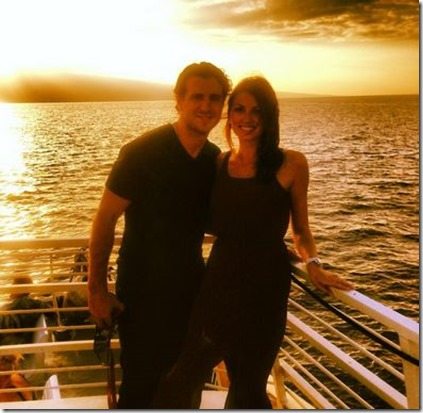 Meet lovely Lindsey MacDonald, she is the girlfriend of L.A. Kings centre, Canadian Michael Richards, better known as Mike. The 29-year-old struck gold with Lindsey, she is a combination of brains a beauty, you can call her Dr. Lindsay Macdonald. She is a first year medical resident in Winnipeg.
Lindsey along with her sister Carling, and another friend run a blog called "Doctor Confidentials"
Two residents and one med student embrace life and all it has to offer. Experiences and advice relating to health, wellness, travel, food, and being a woman in medicine can all be found here.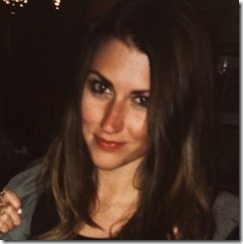 On one of her recent posts, she refers to Mike as her "long distance boyfriend" it reads,
I'm sitting upon a rooftop patio in Manhattan Beach, soaking in the sun and wondering why I can't spend every Sunday morning doing this. I spent most of last night explaining to my long distance boyfriend's friends why I only ever visit him for 48 hours. I just committed to working New Years Eve, and it was either that or Christmas Day. I had to use a stat day in July just to make it to my friends' wedding rehearsal dinner on time. I haven't once been able to visit my sister in the Carribean because I can't get enough days off to make it worth while.
I think it's safe to say that sometimes being a resident can make you feel like you want to complain. But as my attending likes to say: "No one said it would be easy".
So, when I'm sitting here wondering why I chose this lifestyle for myself, it's a good time to reflect on all the great experiences I've had in medicine.
Touching huh! This girl is committed to her career and after that little pep talk she just makes you want to keep going! Thanks girl! She hopes to pursue an extra year in sports medicine and she shows concussions, are a particular area of interest for her. She actually conducted an interview to her boyfriend last year on the subject.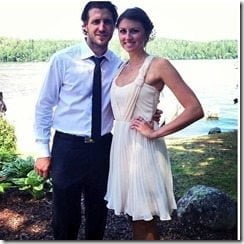 According to her Facebook account, she attended St. Mary's Academy graduating in the class of 2004. Last years she graduated from University of Manitoba with her degree in medicine and currently works at Winnipeg Regional Health Authority.
Unfortunately the couple doesn't spend as much time together giving their hectic schedules, but we can say Mike is definitely in good hands with his doctor/ girlfriend. And by the way, did you watch her man beating New York goalie Henrik Lundqvist for the final Kings goal in their 3-0 Game 3 victory at Madison Square Garden that leaves them one victory from their second Stanley Cup title in three seasons?
We bet Dr. Lindsey did. You can find her on Twitter here.