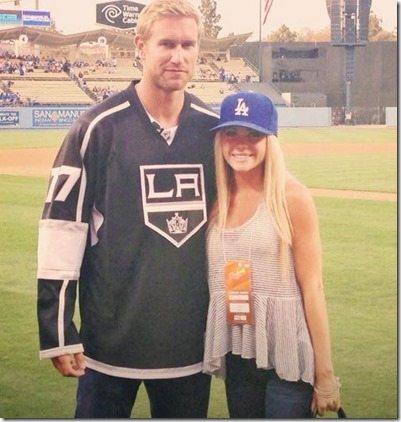 Meet pretty and petit Megan Keffer, she is the girlfriend of Los Angeles Kings centre Jeff Carter. The lovely blonde is a Communications Specialist, Business Analyst and Photographer. She has a BA in Communications and a BS in Computer while her man is only one of the best NHL players out there!
She is what you would call the ultimate dog lover, she doesn't only owns a couple of the furry friends, which we are sure get along with Carter's bulldog named Diesel. But she also goes out of her way to help them, she that philanthropist heart just like her boyfriend who is an active supporter of the Boys & Girls Club of America and several other charities.
Megan is definitely a cool chick, she is super supportive of her boyfriend and she goes to as many of the games as she can. She watches her man with her little dogs whenever they play away games.
The couple has been together for a while, at least for a couple of years, or long enough for her to change her look a few times, below we can see her as a brunette with darker hair, but personally we prefer the blonde look? What do you think? She also has gorgeous blue eyes and the perfect smile to go along.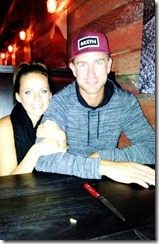 According to her Facebook she lives in Hermosa Beach, California. On the about section she keeps it simple by writing
"Be true to yourself ✯"
Megan and Jeff have already had their chance with the Stanley Cup back in 2012.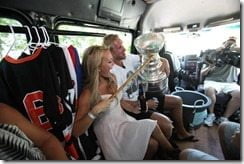 Do you think her man has a chance this year? Did you see him on game 3? Carter rifled a shot that deflected past Henrik Lunqvist for the 1-0 Kings lead, beating the buzzer at the end of the first period. It was his 10th of the postseason, stunning the Rangers.
Megan is an active member of social media, she tweets and instagrams daily, so here you can find her on Twitter and take a look for yourself, she has over 3000 followers so feel free to jump-in.