This stunning lady is Elisa Montero; she is the pretty wife of former Argentian soccer player Lionel Scaloni,  who is nowadays the head coach for the Argentina National Soccer Team. Scaloni previously served as an assistant head coach for the National Team and an assistant for Sevilla under manager Jorge Sampaoli.
What teams Lionel Scaloni played for?
Lionel Scaloni started his playing career with the Argentinian teams Newell's Old Boys in 1995 and Estudiantes from 1996 to 1997. In 1998  joined the Spanish team Deportivo La Coruna, leaving in 2006 when he was sent on a load to West Ham United.
From 2006 to 2007, he played for Racing Santander (Spain), joined the Italian team Lazio in 2007, and was loaned to Mallorca (Spain) in 2008. He finished his career playing for Atalanta in 2015.
Lionel Scaloni Family
Lionel Scaloni was born Lionel Sebastian Scaloni in Pujato, Argentina, on May 16, 1978; he is one of three children born to Eulalia and Angel Scaloni, also proud parents of their other two children Mauro and Corina Scaloni.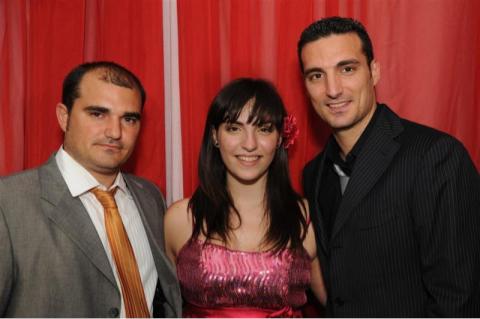 Back in 2021, Lionel revealed his parents were struggling with their health; his father suffered a stroke, but he didn't reveal what his mother was struggling with; he said she was going through a serious health issue.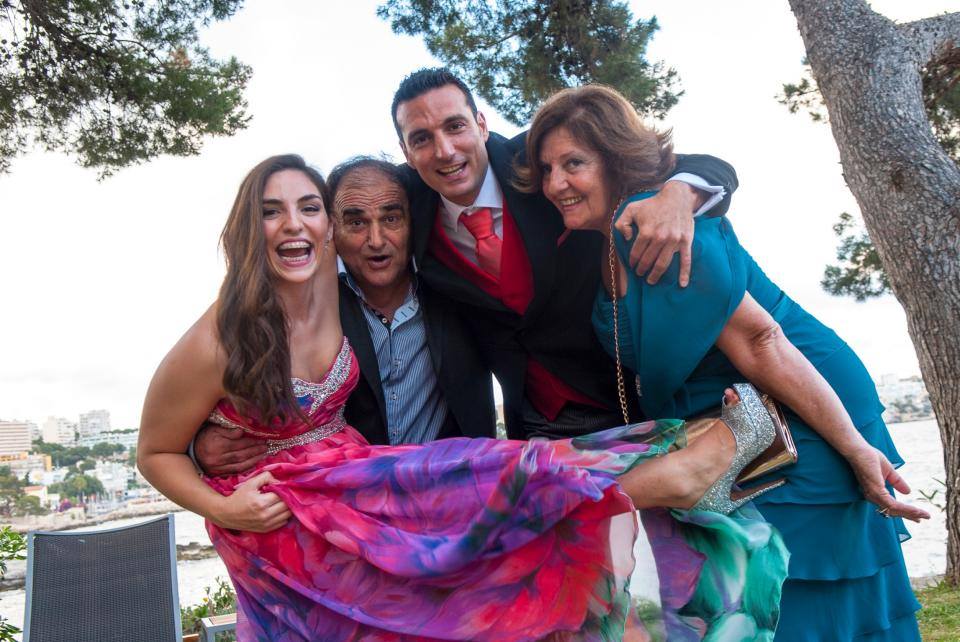 "Ese partido que nos hacen el gol en el último minuto de cabeza, yo llego a mi casa, hago una videollamada con mi papá y lo veía raro. Hablaba raro. Después me contaron que había tenido un ACV",

"That game where they scored against us at the last minute with a header, I got home, made a video call with my dad and he looked weird. He spoke weird. Later they told me that he had had a stroke"
"Se lo quiero dedicar a mi vieja, que hace unos días tuvo un problema bastante grave y la está peleando"

"I want to dedicate it to my old lady, who a few days ago had a pretty serious problem and is fighting it"
Mauro Scaloni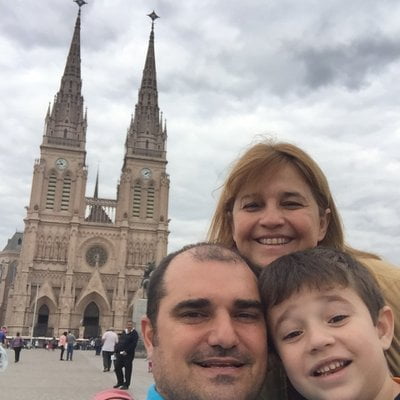 Lionel Scaloni's brother Mauro Scaloni, (b. April 25, 1976) a former soccer player in Deportivo's reserve team. Mauro also started his career with Newell Old Boys (reserve), in 1996 played for Estudiantes de la Plata in Argentina; in 1997, he played for Fabril from 1997 until 2006, when he retired.
Corina Scaloni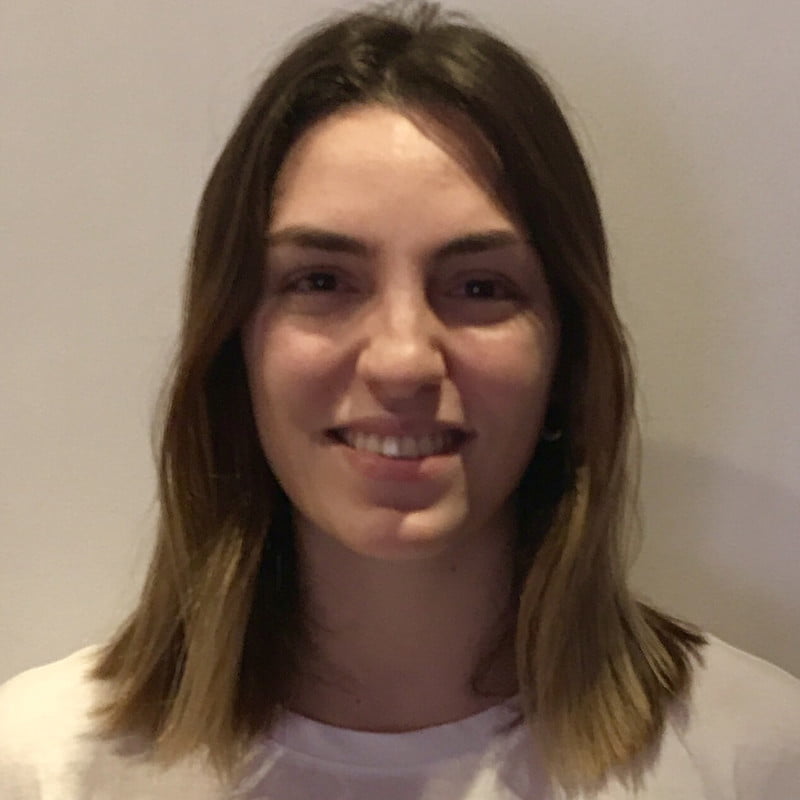 Lionel's little sister Corina Scaloni,  studying accounting at UNR (Ciencias Economicas y Estadisticas; she has worked as an accountant for over four years, first in Casilda, Santa Fe, and later in Pujato.
Lionel Scaloni Net Worth
According to records, Lionel Scaloni has a net worth estimated at $3 million.
Lionel Scaloni Contract and Salary
Lionel Scaloni signed a four-year, $10.7 million contract with the Argentina National Team. He earns an annual salary of $ 2.6 million.
Lionel Scaloni wife

Lionel Scaloni's beautiful wife Elisa Montero came into his life in 2008 when he was 29 while he played with Mallorca.
At 29 I was left with an injury after the World Cup. I signed a contract with Lazio. I came from playing ten years in Spain and 6 months later, they called me to play in Mallorca… That's where I met my wife
Elisa and Lionel Scaloni married on May 19,  2018, and welcomed two sons, Ian and Noah Scaloni.
Elisa Montero
Mrs. Scaloni, whom we know by her maiden name Elisa Montero was born in Andalucia, Spain. Elisa Montero gave birth to the couple's first child, Ian Scaloni, in 2012; in May 2016, they welcomed their second son, Noah.