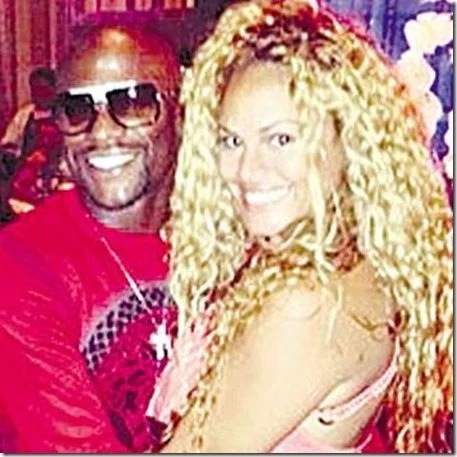 Latina model Liza Hernandez has been cozying up with unbeaten boxer Floyd Mayweather for the past few months!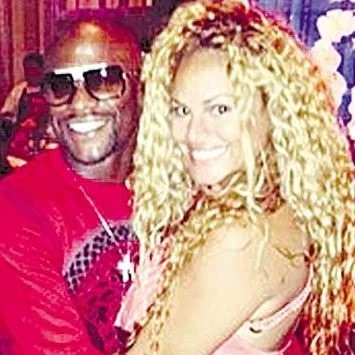 The 37-year-old boxer and Liza were linked during his last fight in September when he defeated Marcos Maidana for a second time this year. Liza watched the bout at MGM Grand.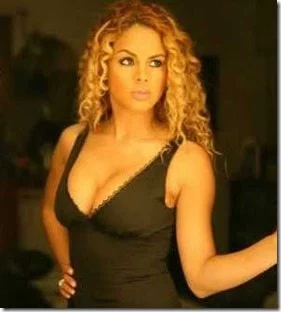 Born in Panama on February 23, 1980, Liza started her career winning a school contest becoming queen "Pasitos" at a tender age.
She then began taking dancing classes in her native country and by 2001 she won the title queen "La Calle Abajo de Pedasi" but the title that would change her career was becoming Miss Hawaiian Tropic Panama competing with some of the hottest girls form the region.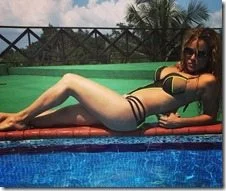 Being crowned Miss Hawaiian Tropic opened many doors for her like being the L.A Lakers Latin correspondent.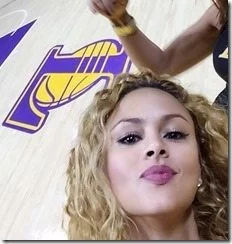 Hernandez has also been linked to many other guys, let's say she is very popular among the fellas; a number of her past dates are celebrities such as basketball player Kobe Bryant and action star Vin Diesel.
Right after Mayweather's rematch with Maidana, the voluptuous lady and the welterweight champ took a trip to Panama on his private jet.
Liza who is accustomed to that kind of lifestyle is also trying on her singing, accompanying popular band "Los Rabanes" in the video below.
Among her most significant relationships we came across this guy named Paul McDonald, they allegedly married when Liza was 27.
Any comments on Floyd's latest love interest?
You can find her website here, Twitter here.