Miguel Porteous
Check out Miguel Porteous; this handsome young man is the handsome boyfriend of American Olympic snowboarder Maddie Mastro. No doubt Miguel's name sounds familiar, that is because is an Olympic halfpipe skier from New Zealand, his younger brother Nico, 15, became the younger member of the team at the 2018 Winter Olympics in Pyeongchang, South Korea.
5'10 Miguel Porteous was born on May 14, 1999, in New Zealand; his parents named him after Spanish golfer Miguel Angel Jimenez and road cyclist Miguel Indurain. He started skiing at age three.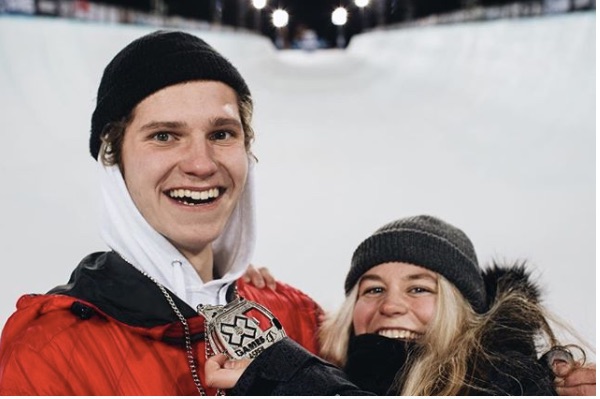 Porteous made his professional debut at the 2014 World cup in Copper Mountain, Colorado, that same year he finished 7th at the World Junior Championships in Italy; subsequently, placed 12th at the World Junior Championships in Chiesa in Valmalenco, Italy. Miguel broke his wrist in December 2016; however, he was ready to compete at the 2017 Winter X-Games in Aspen, where he won a silver medal.
Furthermore, Miguel placed 10th at the 2018 Winter X-Games in Aspen, where his stunning girlfriend Maddie Mastro won a bronze medal. Maddie and Miguel started dating in April 2016.
Find Miguel Porteous on Instagram here.