Andrew Bennett
Meet Andrew Bennett; he is the handsome and loving husband of Maggie Gray, the sports anchor for Sports Illustrated, who is, in addition, the newest member at WFAN and SNY; replacing Mike Francesca and joining Chris Carlin and Bart Scott.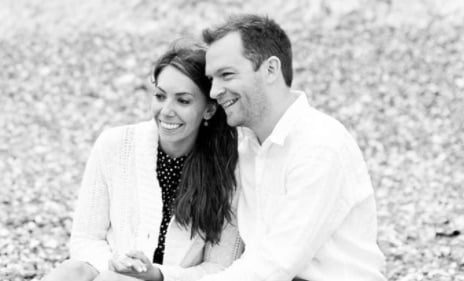 Here are a few facts about pretty Maggie, before we can tell you about her other half.
Maggie Gray a New Yorker, graduated from George Washington University.
She worked for Westwood One and CBS Radio as a producer as well as covered the MLB and NBA.
Was a play-by-play announcer, host, and reporter for the MSG Network, MLB.com, and ESPN
She is the host of CBS Sports Radio's show  The Moose and Maggie Show.
The host of SI Now and lead anchor for Sports illustrated Digital.
Ready to meet Maggie's other half?
Andrew M. Bennett, 35, was born in 1984, in Rochester, New York. He is one of the children born to John and Louise Bennett, ages 73 and 72, respectively.
It looks like Andrew, has one brother, Tim; the owner of Bennett Compost and proud father of one and husband to Lauren (nee. Smith).
Andrew and Maggie Gray tied the knot on July 26, 2014, in Brooklyn, New York. Andrew graduated in 2005, with a Bachelor's of science degree in mechanical and aerospace engineering from Cornell University.
Mr. Bennett previously worked as a mechanical engineer at BGA, LLC, subsequently was the senior mechanical engineer at RCM Technologies. Nowadays, he is a senior project engineer at SourceOne, Inc.