Meet Mary Cashman now Mary Bresnan; she is the ex-wife of Brian Cashman the Yankees General Manager, once involved in a nasty legal battle with his stalker Louise Meanwell, the case brought to light Cashman's affair with Kimberly Brennan
No doubt, you all know about Cashman extortion, harassing mess with Meanwell; Mary Cashman who also received hundreds of calls from Louise, got a restraining order against her; however, it wasn't Meanwell that made her filed for divorce from her husband; but rather the explicit photos of him with his longtime mistress Kimberly Brennan.
DeadSpin revealed Cashman's affair with Kim Brennan; who started the affair with the Yankees GM in 2009, while she was also married to the father of her two children Brian.
Mr. Brennan, allegedly became suspicious of his wife's relationship with Cashman, he eventually found out the truth after the photos of her and Cashman kissing were revealed. Like Mary Cashman, Kim Brennan sought and got a protective order against Meanwell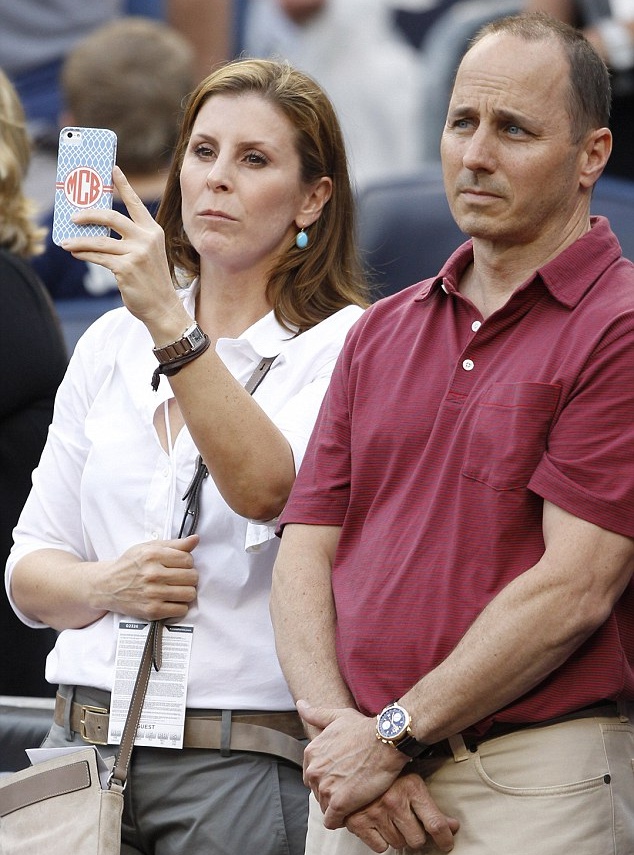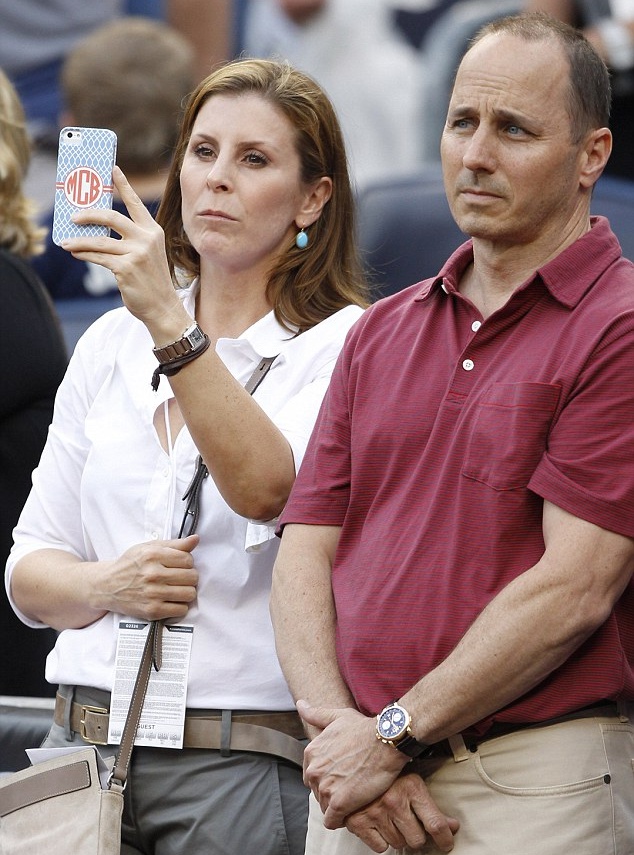 47-year-old Mary Cashman was born Mary Bresnan on August 29, 1969. She and Cashman tied the knot in 1995. The couple had two children together; daughter 17-year-old Grace Eva and 12-year-old son Theodore John, "Teddy.".
Mrs. Bresnan attended at Maria Regina High School in Hartsdale, New York and the Catholic University of America in Washington, District of Columbia.
 Divorce
Furthermore, Mary Cashman filed for divorce in February 2012; in the divorce papers submitted at the Stamford, Conn., Superior Court, listed the cause of the divorce was that her marriage  "has broken down irretrievably."
Their divorce was finalized early in February 2013; with Mary walking away with $1 million a year in alimony and child support; she receives $83,333 monthly until October 2025 or until she remarried, plus she will owe income taxes on the payments and Cashman can claim them as a deduction, court records state and gets ownership of their Darien, Conn s $3.7 million home.
Nowadays, Mary a native of Scarsdale, NY, currently lives in  Darren, Connecticut.
Related Story: Josh Donaldson GF Briana Miller