Matt McGraw
Meet Matt McGraw; he is the  loving and supportive husband of the amazing Muffet McGraw. His wife is the head coach of the Fighting Irish at the University of Notre Dame.
The University of Notre Dame's Women's Basketball team is lead by coach Muffet McGraw into the 2013 March Madness'  Final Four; where they met the UConn huskies lead by Geno Auriemma, but don't even think for a second that because she is a girl  she went easy on Connecticut; believe me Coach McGraw is just as tough as any male coach or perhaps ever more after all her nickname is  the Fighting Irish.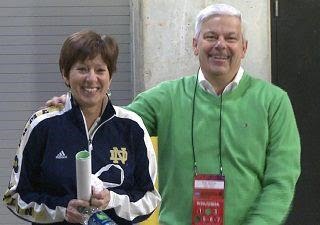 No wonder she has been Notre Dame's coach for 25 years; they were the 2001 NCAA  National Champions. That same year she received the USBWA' Coach of the Year award, WBCA Coach of the Year Award, and the Naismith Coach of the Year.
Coach Muffet McGraw has been happily married to her loving husband Matt McGraw for three decades; they will celebrate their 39th wedding anniversary this year.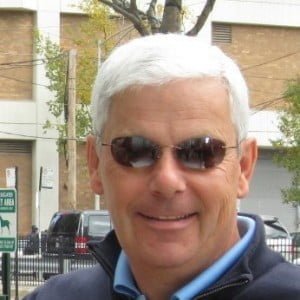 63-year-old Matthew McGraw was born on April 27, 1954, he graduated from the West Chester University of Pennsylvania.
Matt, a professional in financial services, worked from 1979 until 1984 as a sales manager at the Bank Of  America; after that he spent 4 years as a financial representative at The Equitable. Left that job in 1991, and worked for 10 years as a headhunter at ProSearch. Since January 2012, he is a Rainmaker an independent Contractor.
Matt McGraw and his super wife are the happy and very proud parents of their handsome 22-year-old son Murphy who graduated from Indiana University last year. They live in Granger, IN.