Shay Shariatzadeh
Shay Shariatzadeh is the new lady love in the life of WWE star and actor, John Cena.
Shay's beau was in longtime relationship with fellow wrestler, Nikki Bella. The pair ended their engagement in April 2018 after six years together. But don't feel too bad for Cena who apparently has found love again with Shay.
Shay Shariatzadeh is a stunning brunette who first made head turns when she and Cena were spotted having dinner earlier this month. The new couple were seen holding hands in Vancouver while taking a stroll. The pair previously shared a four-hour dinner.
But her looks aren't the only thing that got Cena interested. Shay attended University of British Columbia –where she obtained a bachelor's degree in Electrical and Electronics Engineering. While attending college she worked as a sales associate at Guess where she provided customer service to shoppers.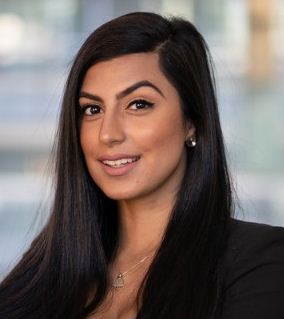 During an interview she revealed she decided to pursue engineering after her brother came home with an autonomous car.
In the same interview, she revealed she has a close relationship with her mother and described her as her hero.
Miss Shariatzadeh is currently based in Vancouver. She has been working at Avigilon, a Motorola Solutions Company since 2015. She is listed as a product manager for the company. Shay Shariatzadeh is in charge of overseeing product launches and working with external third parties.
According to her LinkedIn, prior to Avigilon she was employed at Alpha Technologies and was an Engineer Peer Advisor at The University of British Columbia. She also obtained a Lean Six Sigma Green Belt and a Pragmatic Marketing certification.
She was a part of the Oct. 2014 Engineers Without Borders panel, which is an organization that brings "people and ideas together to tackle the most crucial causes of poverty and inequality"
It's clear that Shay is a double threat, brains and beauty! It is unclear however, how and when she met Cena.