What is Mick Foley's net worth in 2021? the retired WWE wrestler, turned actor, comedian, and color commentator is married to his wife Collette Foley mother of his four children, Noelle, Dewey, Hughie, and Michael Foley Jr.
Mick wrestled under the ring names Cactus Jack, Santa Clause, St. Mick, Dude Love,  and Jack Foley from 1983 to 2012. He has written five autobiographies as well as four children's books and contemporary fiction books between 1999 and 2003.
Foley hosted  Robot Wars in 2001 and appeared in the WWE reality mini-series Holy Foley in 2016.
Mick Foley Net Worth
Mick Foley's net worth in 2021 has been estimated at $18 million. Wealthy Gorilla placed Foley #11th in their Richest Wrestlers list. Mick retired from wrestling in 2012, but you'll see that Mick has continued to work in other endeavors like writing, acting as well as a behind-the-scenes role in the WWE as a commentator. Did you know that before Mick started wrestling he was a jobber in the WWF?
What was Mick Foley's wrestling name?
Mick Foley's used several names during this wrestling career, Cactus Jack Dude Love, Cactus Jack Manson, Jack Foley Mankind, Mick Foley, Santa Clause, St. Mick. When he started wrestling between 1983 and 1991, he used the ring name Dude Love; Cactus Jack and Cactus Jack Manson; used Mankind between 1996 and 2001, used Santa Clause in 1999.
Mick Foley T.V. and Movies
Let's start with Avatar: The Last Airbender where Foley was the voice for two episodes for the t.v series and for the video game Avatar: The Last Airbender – The Burning Earth in 2007. Mick's first acting jobs were as Mankind in the t.v series Total Request Live and Boy Meets World in 1999. In 2000, appeared in Now and Again, SNL, and Celebrity Death Match. He was a contestant on Who Wants To Be a Millionaire? in 2001 and hosted Robot War: Extreme Warriors.
Played Thunderclap in the t.v series Squidbillies in 2009 and swapped wives with actor Antonio Sabato Jr. in Celebrity Wife Swap in 2012 and played Mankind once again or one episode of 30 Rock. He was the narrator of the documentary Dark Side of the Ring in 2019 and was a guest on Big Show's t.v. se4ries The Big Show Show on Netflix.
In the big screen, Mick Foley appeared in the 1999 documentary film Beyond the Mat and starred as Cactus Sac in the 2000 comedy Big Money Hustlas. In 2007, had a cameo role in the film Anamorph and played himself in the films Bloodstained Memoirs and Dixieland along with Elvis Presley's granddaughter Riley Keough and Chris Zylka.
Had small roles in the 2016 film Chokeslam, Peanut Butter Falcom in 2019 and You Cannot Kill David Arquette in 2020.
Mick Foley Books
Mick Foley has written 11 books so far, from autobiographies to fiction, and children's books. His first autobiography Have a Nice Day: A Tale of Blood and Sweatsocks was released in 1999; Mick published his first of four children's book under the title Mick Foley's Christmas Chaos was released in 2000, the following year he released Mick Foley's Halloween Hijinx and his second autobiography Foley Is Good: And the Real World is Faker than Wrestling.
Tietam Brown, his third book and first fiction book was out in 2003, and Scooter also fiction two years later. Tales from Wrescal Lane his third children's book was published in 2004 and a fourth one A Most Mizerable Christmas in 2012. Mick published two more autobiographies, The Diaries in 2007 and Saint Mick: My Journey From Legend to Santa's Jolly Elf in 2017.
Mick Foley Activism
Mick Foley became known as "Legend Among Hurt Troops" after his constant visit to wounded soldiers at military bases and hospitals. Foley has been involved with the Make a Wish Foundation for several years and RAINN foundation, Tori Amos's foundation which she started in 1994 and where Mick not only volunteers at, but also is a member of their National Leadership Council.
Mick Foley Ear
Mick Foley lost part of his right ear during the WCW European tour, on March 16, 1994, in Munich, Germany where he faced Big Van Vader. According to Foley, his ear after a hangman maneuver went wrong, but Vader claimed he was the one who took Foley's ear and ripped it off.
How did Mick Foley lose his teeth?
Mick Foley didn't lose his teeth during a fight, he lost his two frontal teeth when he was involved in a car accident, he never got them fixed though because he thought it added character to his look.
"The two top teeth are like a trademark look. Even when I met Collette, she preferred the way I looked without them. So, I would only put the tooth in when we were fighting. I had them at the time I had an '84 Chrysler Lebaron.
Mick Foley Personal life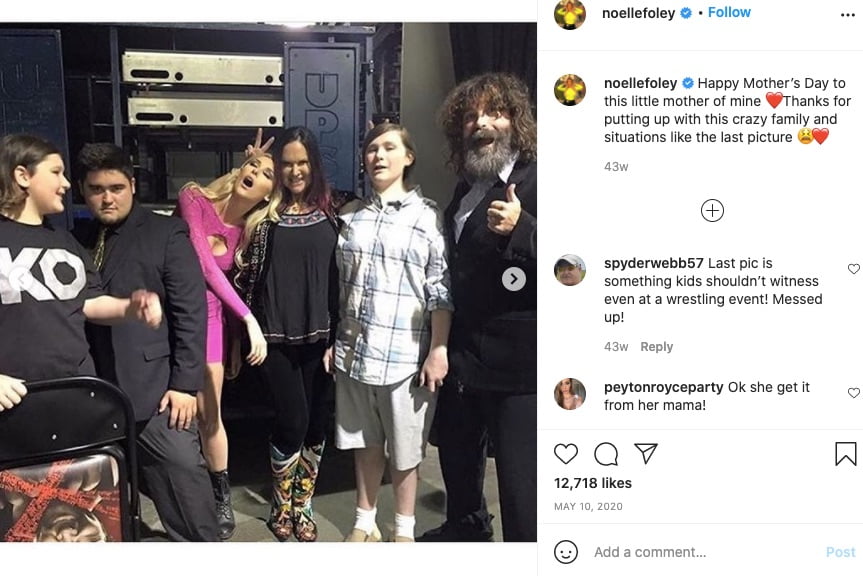 Mick Foley has been happily married to his beautiful wife Collette since 1992. They shared four children, daughter Noelle, Dewey, Hughie Francis Foley, Michael Francis Foley Jr.
Mick Foley Wife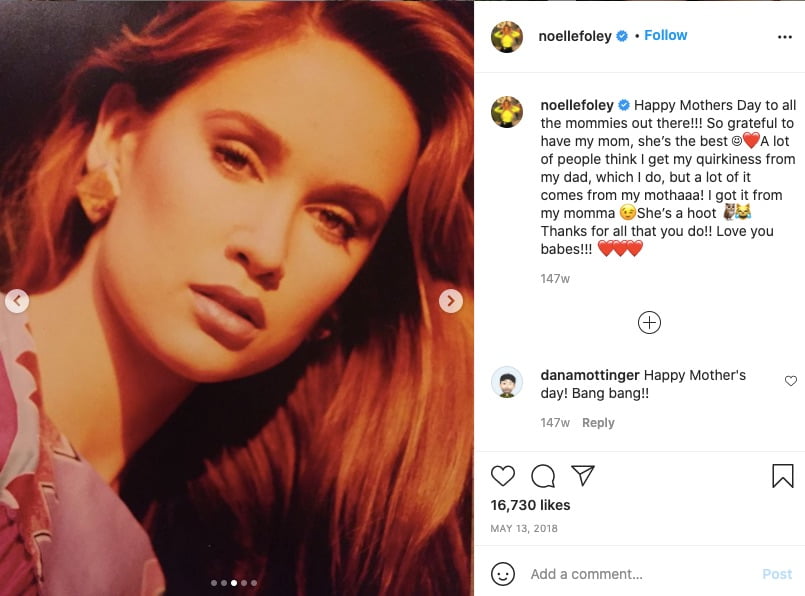 Collette Foley
Mick Foley's wife Collette Foley was born Collette Christie on November 22, 1960. She met Mick in 1991, they married in 1992. Along with her husband, Collette appeared in an episode of Raw in 1993 and Deadbeats in 1996; their children joined her and Mick for an episode of Celebrity Wife Swap in 2012, and Holy Foley in 2016.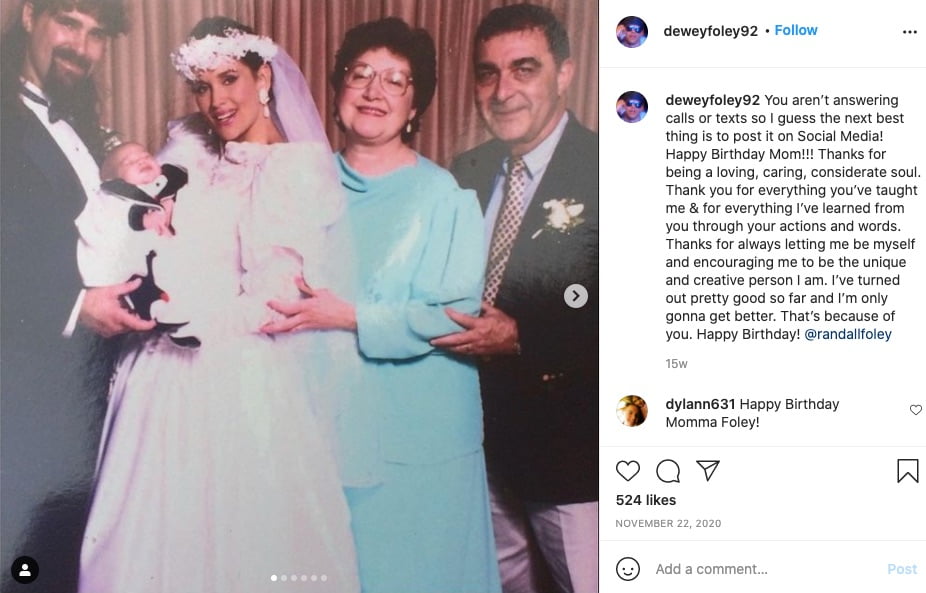 Mick Foley Children
Mick Foley's eldest child is Dewey Francis Foley born on February 20, 1992, in Massapequa, New York. Dewey was a few months old when his parents tied the knot. Dewey has been a writing assistant for the WWE since 2015. In addition to starring along with his family in Holy Foley, Dewey appeared with his father in the talk show The Swerve.
6'0 Noelle Foley was born on December 15, 1993, she is a model and hoped to start a career in the WWE, sadly for Noelle that didn't happen.
"No, she got banged up quite a bit," Mick Foley said of Noelle's training. "Injured, not just banged up but injured."
Noelle Foley has been dating WWE  personality Frank The Clown Mustari for a couple of years. You can tons of their photos on Noelle's Instagram.
Hughie Francis Foley was born in 2003 and Mickey Foley Jr. (b. 2001) has found fame on YouTube, his channel has over 6.94K subscribers.