Ric Flair is one of the many legendary names in the WWE, the retired wrestler born Richard Morgan Flierh has built an empire of his name, but what is Ric Flair's net worth, and how does he makes his money?
Ric Flair Net Worth 2021
Flair known as Nature Boy and The Black Scorpion wrestled for four decades; his net worth in 2021 has been estimated at $500,000.  Since his retirement Flair has been working on Ric Flair Drip with rapper Offset and record producer Metro Boomin, that same year appeared in Nad Bunny's music video for his song Chambea; he has appeared in an array of films, t.v.series, and his voice has been included in several video games. Back in 2006, his salary from the WWE was $508,000; in 2011, Ric Flair was roughly earning $22,000.
Ric Flair Career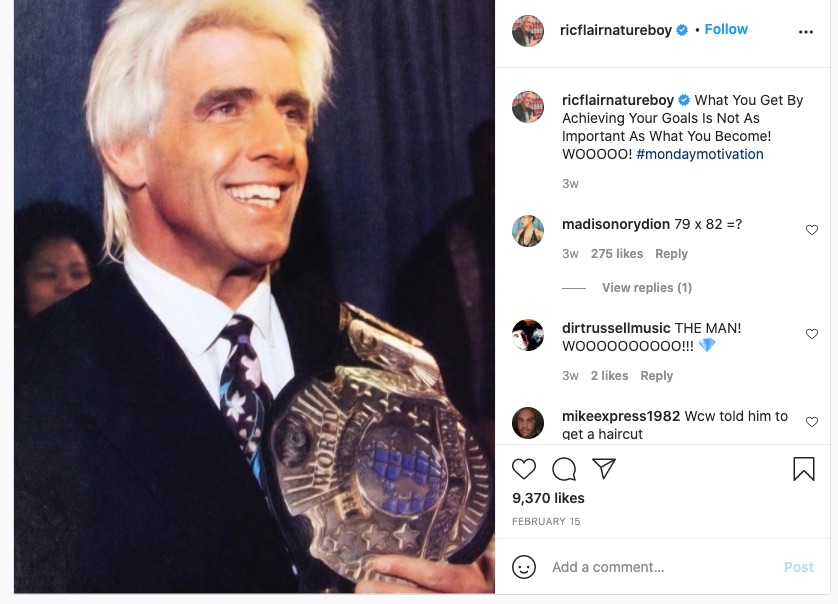 Ric Flair started his career in 1972, with the American Wrestling Association, made an appearance with the International Wrestling enterprise in Japan in 1973; in 1974, joined Jim Crockett's Mid-Atlantic region in the NWA (National Wrestling Alliance), it was while he was wrestling there that he started to call himself Nature Boy, however, the whole purpose was to incite Buddy Rogers aka the original Nature Boy to an encounter.
Flair earned his first NWA World Heavyweight Championship on September 17, 1981, after defeating Dusty Rhodes. Joined the Four Horsemen in 1985, along with his good friend Atn Anderson, James J. Dillon, and Tully Blanchard.
He signed with the WWF (World Wrestling Federation in August 1991; the following year as part of an agreement between the Super World of Sports and the WWF, Flair went touring to Japan.
In September 1993, Ric Flair won his tenth NWA World Heavyweight Championship and his WCW World Heavyweight Championship twice in 2000. He returned to the WWF in November 2001. Flair announced his retirement at least the first in November 2007.
Two years later Ric Flair signed with ROH, Ring of Honor, where he served as on-screen authority role, ambassador and was featured in the Ring of Honor Wrestling show. He made his debut appearance on an episode of Total Nonstop Action Wrestling's (TNA) Impact! on January 4, 2010.
In March 2012, still wrestling for TNA, participated at Slammiversary 2012, that same year appeared on the annual Slammy Awards, and gave John Cena the award for Superstar of the Year. Ric retired for the second time later that year, although he continued to make non-wrestling appearances at various events.
Ric Flair Career Highlights
1975 Rookie of the Year.
Five-time Wrestler of the Year (1982–1986, 1989, 1990, 1992).
Two-time Most Hated Wrestler of the Year (1978, 1987).
1996 Wrestling Observer Newsletter Hall of Fame.
2008 WWE Hall Of Fame inductee.
2008 Stanley Weston Award
2008 NWA Hall of Fame inductee.
2012 WWE Hall of fame Inductee as member of the Four Horsemen.
Thirteenth Triple Crown Champion.
Nine-time NWA World Heavyweight Championship.
2008 Inspirational Wrestler of the Year.
2013 Professional Hall Of fame inductee.
First WCW Triple Crown Champion.
Seven-time WCW World Heavyweight Championship.
2021 International Professional Wrestling Hall of Fame.
When was Ric Flair's last match?
Ric Flair's final match and a Career Threatening match was on March 30, 2008, at WrestleMania 24 at the Florida Citrus Bowl in Orlando; he was defeated by Shawn Michaels.
"Last night I wrestled my very last match at Wrestlemania, I would never ever wrestle in this ring again; I am not sad about not wrestling, you shouldn't be sad about the fact you are not gonna see me out here, you should rejoice in the fact that I have had the greatest wrestling career in the history of pro-wrestling. And last night even though I lost, I lost to a great, great, great wrestler and a better man."
Ric Flair Book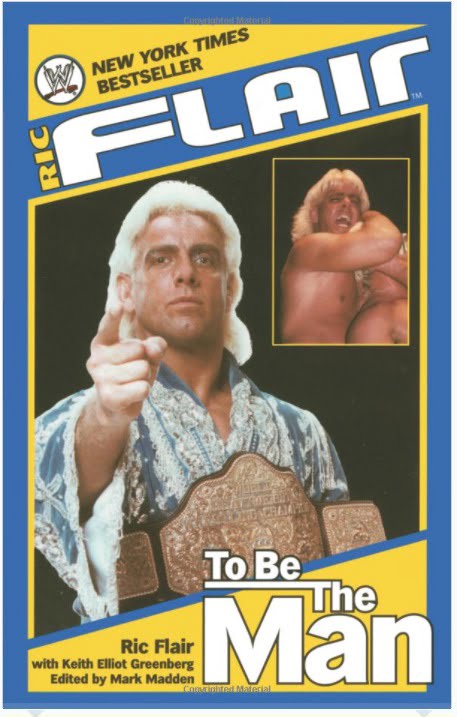 On July 6, 2004, Ric Flair published his autobiographical book, titled To Be the Man, written along with Keith Elliot Greenberg. To Be the Man a title taken from Flair's w phrase "To Be the man, you gotta beat the man," was published by WWE books and Pocket Books.
Ric Flair Personal Life
Ric Flair was born Fred Demaree, or Fred Stewart in Memphis, Tennessee the son of Olive Phillips, Demaree, or Stewart and Luther Phillips; Flair was later placed under the guardianship of the Tennessee Children's Home Society and adopted by Richard Reid Fliehr and Kathleen Virginia Kinsmiller.
According to Ric his adoptive parents were born in 1918 and met at the University of Minnesota, they got married but sadly were never able to have children of their own.
"My mother, Kathleen Virginia Kinsmiller, was from a town called Brainerd, Minnesota. She was a cultured woman who wrote articles for newspapers and magazines, and in 1968, she authored a book, In Search of Audience, about the Guthrie Theatre in Minneapolis, a place where she introduced me to people like Jessica Tandy, Henry Fonda, and Elizabeth Taylor."
"I thought my dad was the most intelligent guy in the world. While working as an ob-gyn, he went back to school and got his master's and doctorate both in theater and English. He went on the road, performing in plays, and became president of the American Community Theater Association. Meanwhile, his practice — Haugen, Fliehr and Meeker — was one of the biggest in the Twin Cities.

"My dad probably delivered thousands of babies, among them wrestling promoter Gary Juster, former National Wrestling Alliance (NWA) Heavyweight Champion Gene Kiniski's kids (including his son Kelly, who wrestled in the World Wrestling Federation in the 1980s) and Superstar Billy Graham's daughter Capella."

"Sadly, my parents weren't able to start a family of their own. In the mid-1940s, my mother gave birth to a daughter who died so quickly, I'm not sure if she had a name. Afterward, my mother couldn't become pregnant again, so in 1948 she began corresponding with the Tennessee Children's Home Society".
Ric Flair Wife
Ric Flair's current wife is Wendy Barlow, they tied the knot in Florida on September 12, 2018; Wendy known as Fifi is Flair's fifth wife. On August 28, 1971, he married wife #1, Leslie Goodman, mother of his two eldest children, they divorced after twelve years of marriage in July 1983.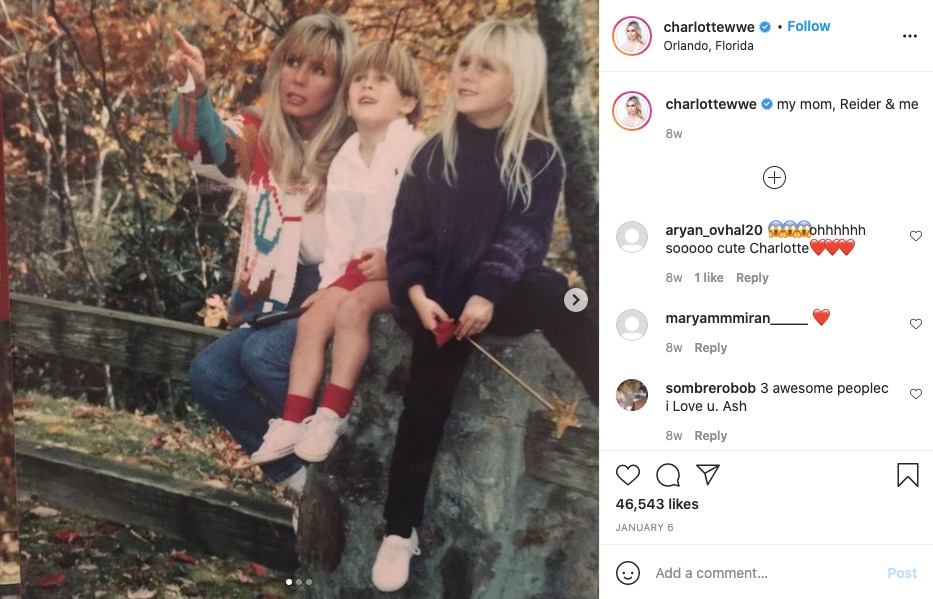 On August 27, 1983, he married wife #2, Elizabeth Harrell, mom of his two youngest children, Ashley aka Charlotte and Reid; Ric and Elizabeth divorced in 2006. That same year on May 27, he married wife #3 fitness competitor Tiffany VanDemark, they didn't have any children, she. filed for divorce three years later.
On November 11, 2009, in Charlotte, North Carolina, Nature Boy married wife #4 Jackie Beems. He filed for divorce in 2012, and two years later the divorce was finalized. Ric subsequently married Wendy Barlow on September 12, 2018.
Ric Flair Children
Ric Flair has four children, Megan and David from his first marriage to Leslie Goodman and Ashley and Reid from his marriage to Elizabeth Harrell. His eldest daughter Megan married Conrad Thompson in October 2018.
David Fliehr born on March 6, 1979, competed in the WCW from 1999 to 2001, spent a year with the National Wrestling Alliance, before joining the WWF in May 2001. He later joined Total Nonstop Action Wrestling in December 2002 and toured the Independent circle from 2003 to 2009.
David Fliehr and his wife Robin Haskell (m. 2004) live in Shelby, North Carolina with their two children Carter and Pyper; the latter is a nationally ranked gymnast.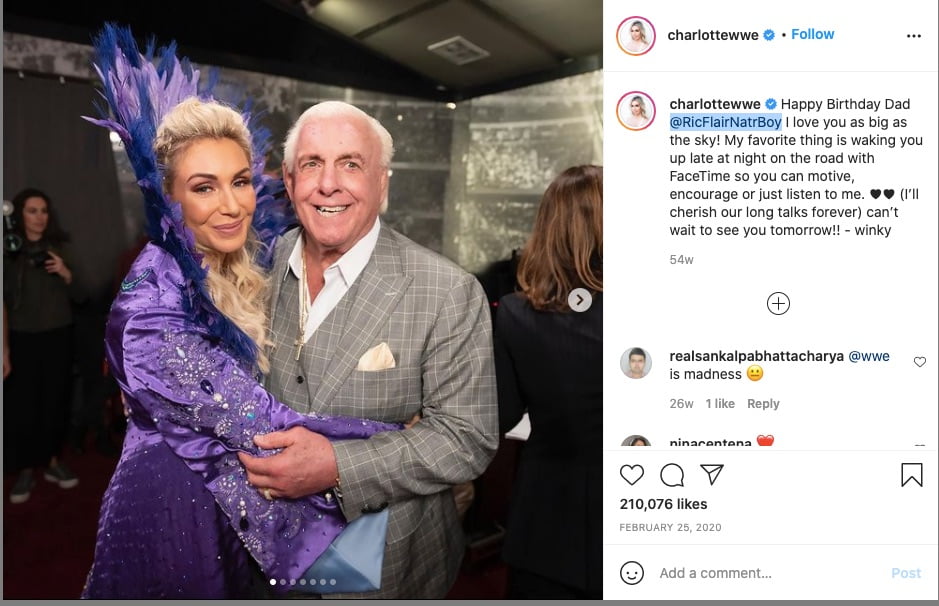 Ashley Fliehr born on April 5, 1985, in Charlotte, North Carolina like her dad and older brother joined the WWE, using the ring name Charlotte Flair she made her WWE debut on May 17, 2012. She later joined NXT and Women's Revolution in July 2015; Charlotte's notorious feud with Natalya started when they appeared on an episode of Raw after Wrestlemania 32. In April 2017, Charlotte joined the SmackDown series; Flier and her longtime boyfriend WWE wrestler Manuel Andrade Oropeza got engaged on January 1, 2020.
Reid Fliehr known as Reid Flair in the ring was born on February 26, 1988, in Charlotte. Reid joined the World Championship Wrestling at the age of 10; from 2008 to 2013, appeared in the Independent circuit and All Japan Pro Wrestling. Reid was 25, when he died from a drug overdose on March 29, 2013.