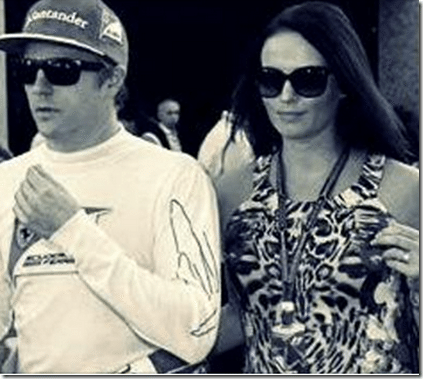 Meet Minna-Mari "Minttu" Virtanen the girlfriend of 35-year-old Formula 1 race driver Kimi Raikkonen. Her man and baby daddy struggled immensely in 2014 with the uncompetitive F14-T but he is relishing the prospect of the new campaign. Definitely in good spirits he said on today's press conference
"Obviously we are in a much better position than, say, the end of last year so in that way it's a nice place to be. We still have to improve quite a bit if we want to be at the front and we still don't have the speed exactly, at least in qualifying, to be there. In the race I think we are a bit stronger.
As for Kimi's personal life, things have taken a turn for the better we think. He used to be married to Jenni Dahlman from 2004-2013 but following their split he has become a daddy with new girlfriend/fiancé Minttu.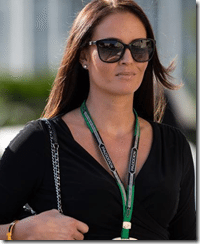 According to her blog, Minttu is originally from Finland, she and Kimi live together in Switzerland. The pair became parents earlier this year. The couple who's been together since 2013 welcomed a boy named Robin Räikkönen.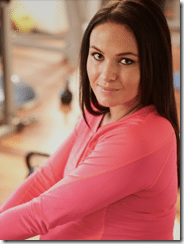 She is a former air hostess and is currently in school to become a personal trainer. She is passionate about sports, well-being, travelling, fashion and beauty.
Following the January birth of the couple's first child, Minttu already looks in great shape.
Fitness model Minttu and Kimi met through mutual friends and reports say sparks flew instantly. The relationship quickly turn very serious and although she said at the beginning her life wouldn't change because Kimi's career is pretty safe to say things are very different now.
You can find Minttu's blog here.