Alexa Adams
This stunning, drop-dead gorgeous blonde is Alexa Adams, an Instagram model, podcast host, and it seems that she has been a friend of Nyjah Huston for several years before they decided to start dating. As you all know, Huston is a gold X Games medalist, World Champion; no wonder he is the highest-paid skateboarder.
Nyjah Huston
5'10 Nyjah Huston was born in Davis, California, on November 30, 1994; for 15 years of his life, Nyjah was raised in a Rastafarian, strictly vegan, and homeschooled by his mom along with his four siblings. His childhood wasn't easy; his father was extremely controlling; towards the end of his parents' marriage, Adeyemi became mentally and physically abusive towards Kelle and Nyjah's older brothers.
His father got him and his older brother into skateboarding at an early age; Adeyemi, Nyjah's dad, was a skateboarder during his youth, assumed the role of Huston's manager and video filmer. After his parents divorced, Nyjah was able to move to California with his mother and siblings, who had moved there a few years prior. From there, his career ricochet into the successful monster it is today.
Huston started competing professionally in 2004; he has won multiple recognitions and awards, not to mention four gold medals, two silver medals at the World Skateboard Championships; 12 gold medals, 4 silver, and 2 bronze at the Summer X Games. To that, you can add multi-million sponsorships and more prize money than any skateboarder in the world.
Is Nyjah Huston Vegan?
"I was raised vegan Ifor the first 15 years of my life, grew up very strict vegan, because my dad was very set on that" he says. "My dad didn't allow me or any of my siblings to eat any meat, no cheese, no candy even. He was super strict about that sort of stuff. I think that's one of the reasons I manage to be so healthy and take all these gnarly slams without breaking any bones: I think the main thing is being raised without drinking any soda. Every one of my friends who skates has broken a ton of bones before."
Yes, Nyjah Huston is one of many vegan skateboarders; however, Nyjah is a reformed Vegan; he eats chicken, turkey, and fish. Nyjah said he was traveling without his folks on a team trip when he first tried ice cream when he was 16
"Once I had the freedom to be able to eat whatever I wanted it took about a year or two before I tried meat. To this day I don't eat red meat—it's something that was so foreign and weird to me that I couldn't get used to it. I stick with turkey and chicken and fish. I don't like eggs because I couldn't get used to it after not growing up with them. I still drink soy milk instead of regular milk, and that's about it. I'm used to everything else now."
Other skateboarders who are also vegan include Mike Valley, Ed Templeton, and Ruben Najera.
Nyjah Huston Parents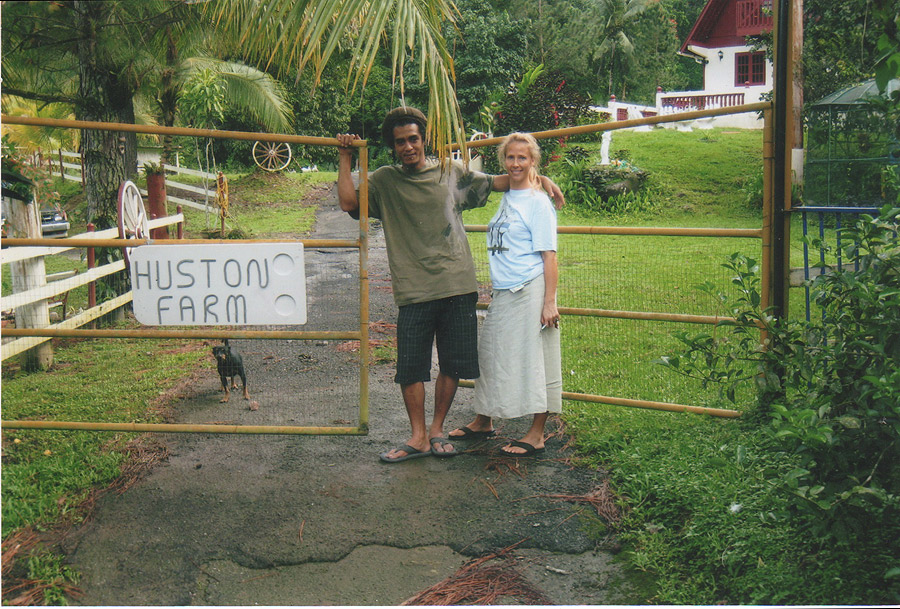 Nyjah Huston's parents are Kelle and Adeyemi Huston; they live together from December 1989 to April 2008, first in Davis, California, and subsequently in Puerto Rico. Kelle and Adeyemi tied the knot on August 12, 1998; by that time, they already had four sons and were expecting their fifth and only daughter. Kelle eventually filed for divorce in July 2009; she also requested full custody of all her four minor children, which the judge granted her in May 2010; the next step was getting Nyjah's managing rights. Slowly but surely, Kelle finally was granted control of Nyjah's career.
Nyjah Huston Father Adeyemi Huston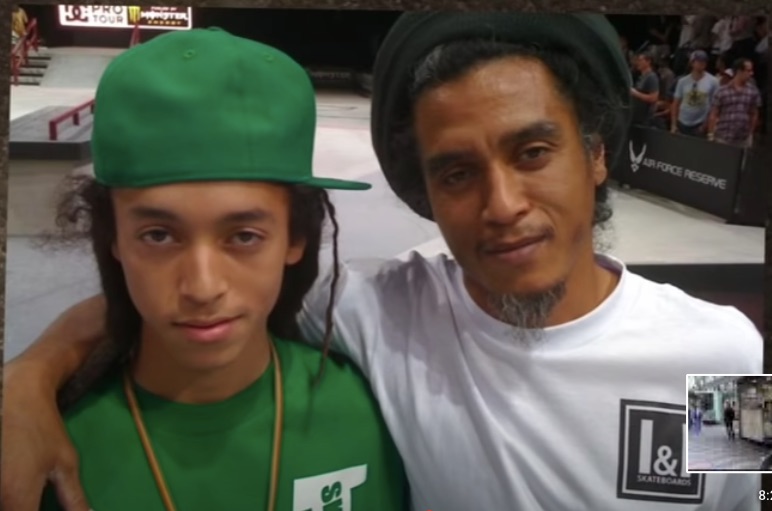 According to Nyjah, his father, Adeyemi Huston is African American and Japanese; Adeyemi O. Huston was born on December 26, 1969; his mother is Shizuko Huston of Davis, California. After traveling to Puerto Rico for one of Nyjah's competitions in 2006, Adeyemi decided to relocate his family there; he purchased a 2,000 acre-farm with his son's earnings; at that time, Huston had a contract with Element.
"I think he wanted to keep me and my brothers as far as possible away from like having friends and being a normal kid and like getting into trouble and getting into girls and yeah stuff like that" Nyjah said.
But keeping his family secluded affected their lives, and especially Njyah's career and sponsorship with Element.
"They came to a point where I wasn't showing up to enough autograph signings and demos and stuff it sucks because I wasn't really even aware of that cuz I wasn't talking to them, my dad was it all kind of started to go downhill from there"
As previously mentioned, Kelle later filed for divorced and alleged that he occasionally became abusive towards her and her two older children. Kelle moved to Cali with the kids, Nyjah later joined them, and as for Adeyemi, he currently lives in Merced, California.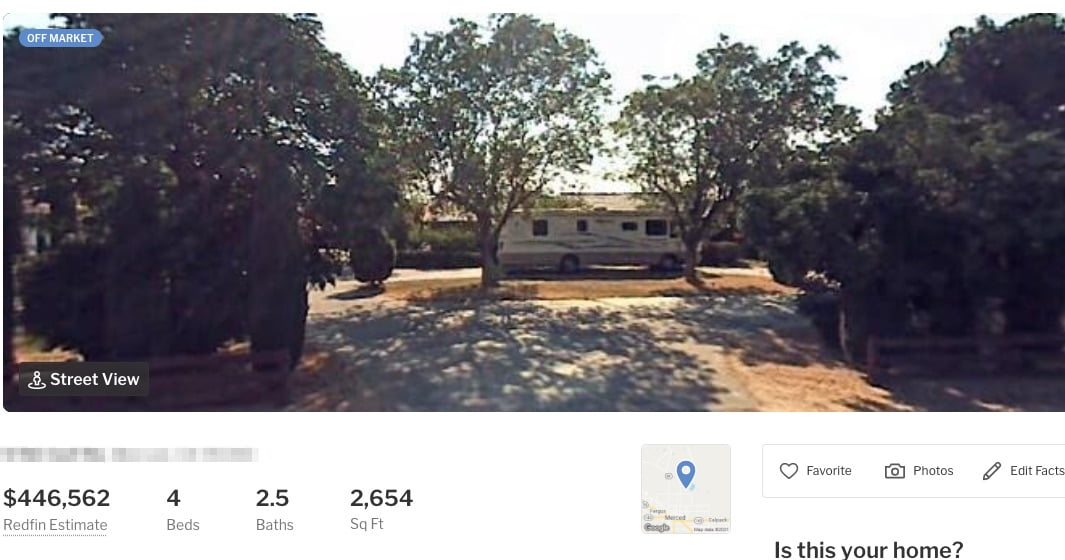 When the divorce was finalized, Nyjah separated from his father's Rastafarian lifestyle, cut his hair, and started fresh; he also said Adeyemi kept footage of Nyjah's skateboarding from ages 12-15 which e refused to released and later stated he had destroyed. Online searched stated that Adeyemi Huston was the owner of I&I Skateboards, I&I Wheels.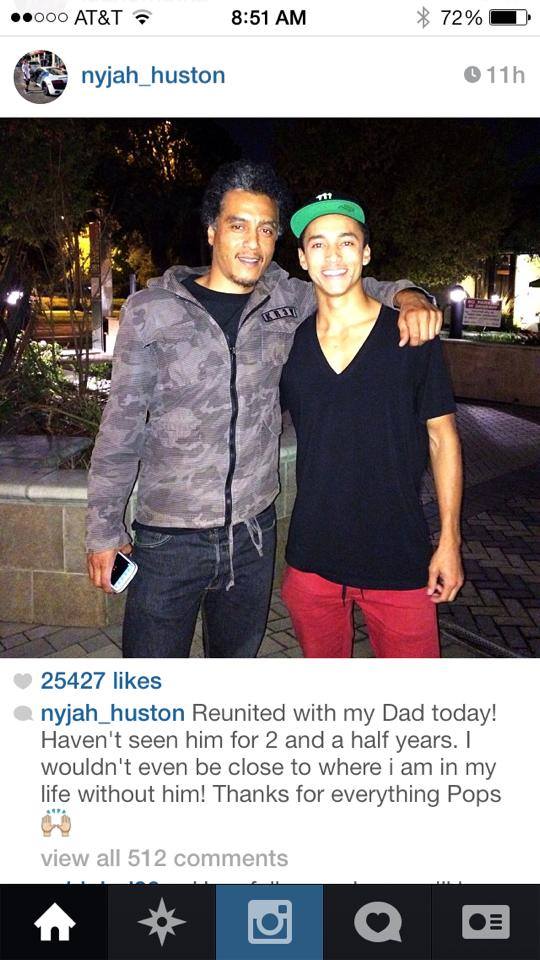 The footage… according to his father while on the witness stand during our divorce trial, was destroyed. Nyjah of course did not believe this and secretly plotted out a way to sneak in and steal it. When he arrived at his dad's apartment, the landlord said he was no longer living there. Then we did not see him for three years. The idea that over three years of footage was completely gone, motivated Nyjah to film Rise & Shine in three months flat. As it stands, I have all of the footage from ages 6-11 and we assume dad still has all of the footage from ages 12-15. I am pretty business-minded, so maybe one day, we can collaborate and make a crazy movie." Kelle said.
Nyjah hoped to get that footage back as well, he even wrote a letter to the judge, but he never got it back either.
"My footage means a lot to me because it's hundreds of hours of hard work and pain I've dedicated to my skateboarding career, so it would be a shame if it all went to waste. If somehow I'm not able to get my footage from my dad, then my relationship with him will be completely ruined."
Nyjah Huston mother Kelle Huston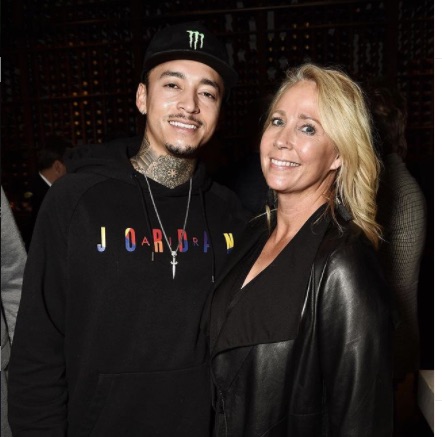 Nyjah Huston's beautiful and amazing mother, Kelle Huston, was born Kelle Hunter on April 16, 1970; she is Jackie Burrows and Tod Hunter's daughter. She has one brother, named Craig Hunter, her father, Tod was 67, when he died on November 29, 2010. Her mother Jackie remarried; sadly, her husband Wayne Burrows passed away on January 3rds, 2014, at the age of  70.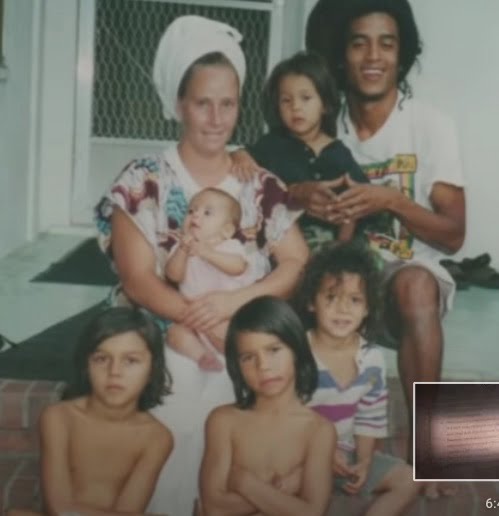 Kelle met Adeyemi Huston when they were children, started dating against her parents' wishes.
My children's father, Adeyemi, was my boyfriend in sixth grade and also the bad boy in town. I was attracted to his rebellious attitude, even though my parents forbade me from seeing him. In our senior year of high school, we got back together and both of us grew into the Rastafarian way of life. For me, it was a philosophy that really questioned the purpose of life and helped me to look deeper within myself.
I became a very spiritual person and I played a very traditional motherly role, which came very natural for me. We purposely separated ourselves from society and basically lived as a mini cult. As our children got older, I started to feel that the strict restrictions of our lifestyle were holding them back from progressing in life, so I made a choice to let go of my belief system.
This led to the break up of my marriage and a separation of our family. I am still a very spiritual person, although I have thrown out the concept of a belief system. I like to practice kindness.
Kelle Huston was pretty brave when she decided to leave Adeyemi; sadly, at that time, Adeyemi managed Nyjah's career and kept Nyjah with him in Puerto Rico, while Kelle went back to Cali with her other kids.
Basically the kids were getting older and wanted to be a part of society – go to school, have friends, meet girls, etc. They wanted to have choices and become themselves, not just be a reflection of us. I was supportive of their teenage curiosity, but their dad was not in agreement. So I chose them over him.
Many great things have happened since then; for her kids' sake, she and Adeyemi worked on getting along; she is currently dating Ryan Abbate, founder of Pacific Communications and 2017 Medical Advertising Hall of Fame inductee. He graduated with a Bachelor of Science in Business in 1984, from the University of Southern California.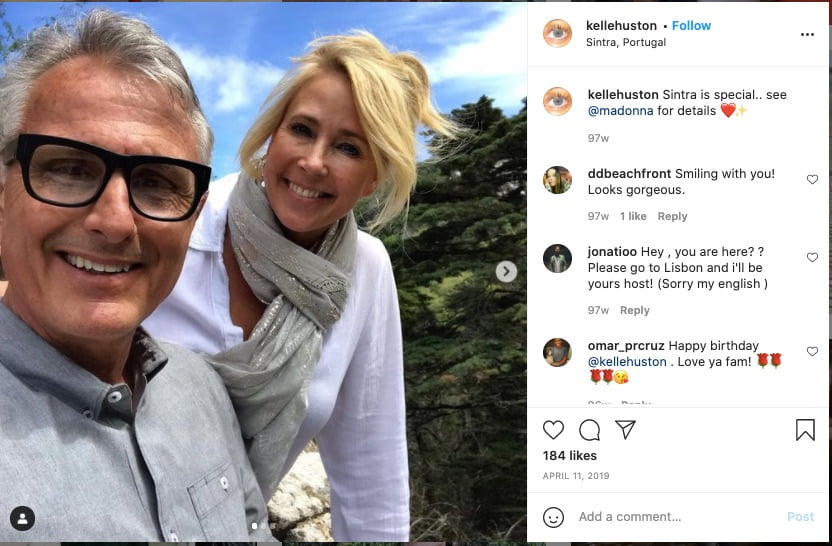 Kelle and Nyjah Huston founded Let It Flow in 2008, their foundation created to help people in Ethiopia, Kenya, Puerto Rico, and Tanzania who don't have access to water. Kelle, who attended UC Santa Cruz, is Chief Operating Officer at Nyjah Huston, Inc.
Nyjah Huston Siblings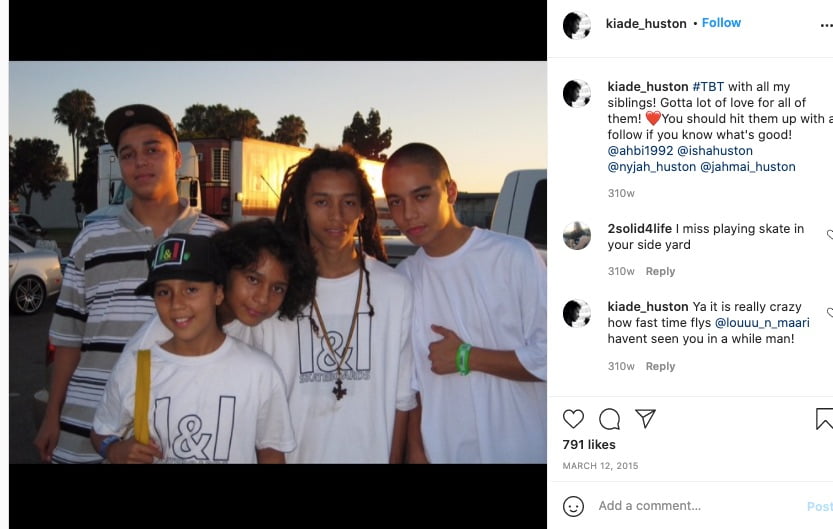 Nyjah Houston has two older brothers Adeyemi Jahmai (born on April 6, 1991), Ras Abhi (born on  November 30, 1992), one younger brother Kiade (born on November 19, 1996) and a younger sister Isha (born on March 22, 1999).
Isha Huston lives in New York and attends NYU Stern School of Business; before that, she attended JSerra Catholic High School. Kiade attended Laguna Beach High School, Abhi and ex-girlfriend Ellie Garcia Olivares have two beautiful children, Mariah and Damian. While all of Nyjah's siblings practiced skateboarding while they were younger, only Kiade continues to skate.
"All of our children can skate. Even our youngest and only daughter Isha used to drop in a 4 ft mini-ramp at five years old. For Nyjah's two older brothers Jahmai & Ahbi, it became discouraging because most of Pop's attention went to Nyjah. It's kind of hard to create a "normal" life when you were raised so alternatively and then your younger brother becomes a skateboarding superstar.

But we all saw it coming and they are doing the best they can to create successful paths for themselves. Nyjah's younger brother Kiade is still in high school and loves to skate. He actually loves tranny which is a breath of fresh air. He is hoping to get better and possibly get a flow sponsorship.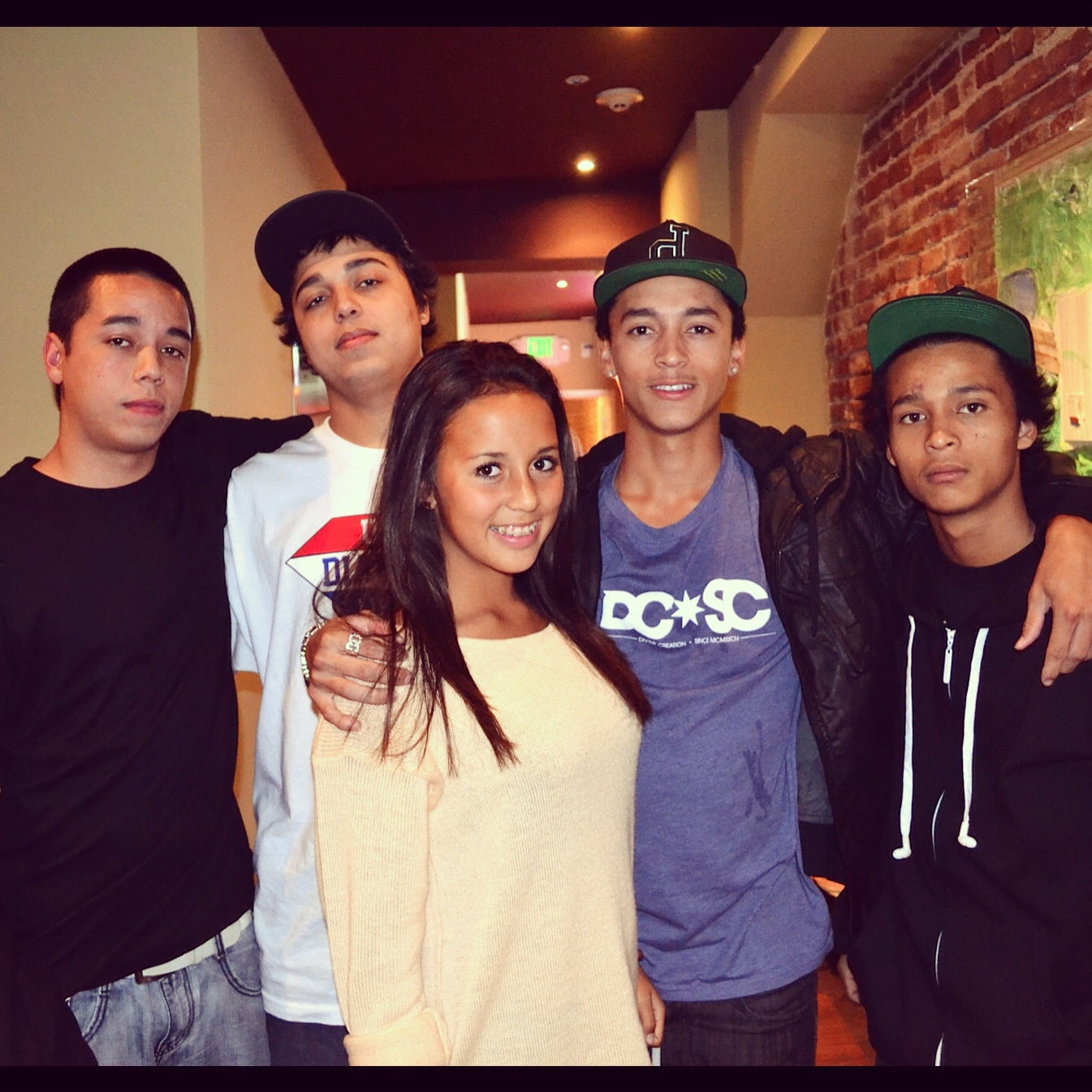 Nyjah Huston Dreads
When Nyjah Huston reunited with his mom and siblings in California, he ended the lifestyle as Rastafarian he used to be when he lived with his father in Puerto Rico. Before cutting his dreads, they touch almost his knees, they were sort of his signature, but he wanted a fresh start; at the age of 16, he cut off his dreads.
"I didn't want to be known as that kid who had dreads," he says. "I wanted to be known as myself, Nyjah Huston, the skateboarder.
On June 24, 2011, Nyjah Huston announced his dreads were no longer a part of him.

Nyjah Huston Shoes
Nyjah Huston's shoes!!! That dilemma we all want to get our hands on one pair of Nyjah's shoes. As you know, Nyjah is now with Nike Skateboard; together, they have created the sickest shoes, like The Nyjah 2 launched in 2018and then Nike SB Nyjah Free 2 shoes in 2020, available on the Nike Store. Before Nike, Nyjah was working with DC.
With his second Nike shoes, Nyjah put an extra effort to make sure everybody can use his shoes; no matter how wide a guy's feet are, they won't feel the shoe too tight but just like walking barefoot.
"I'm super hyped on it I think we got a really cool design going on here even compared to the first one I think the first show was more simple I think it was more on the advanced side of new materials and technology and stuff but it had a pretty simple design as far as things we changed from the first shoe."

"I did hear some people complain about the first one not like being too tight on their feet and that's why on this one we wanted to switch it up and go with the classic tongue design instead of the booty fit overall, this one's gonna fit the average person's better and that's something that's important tom e because it sucks to like put so much time into a shoe see people's comments and stuff like oh like kind of tying my foot it's not really fitting good, and I'm just like I want everybody to be able to wear my shoe."

"I would say the main improvement in this one is when I've been skating big stuff I got on the streets and it feels like it holds its structure and more and feeling safer, so my favorite parts about it compared to the first one are the breathability with the mesh around here I like the way it looks, that mesh helps your foot stay a little cooler in the shoe."
Nyjah Huston Tattoos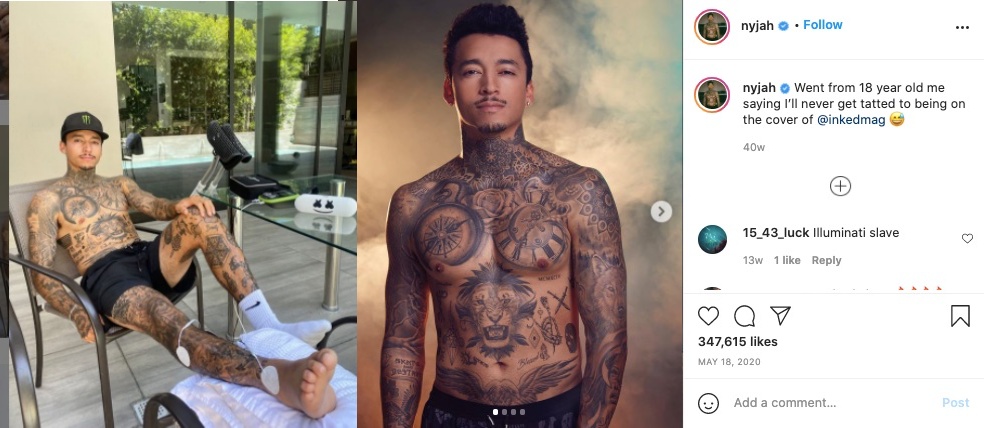 Another great topic when it comes to the great Nyjah Huston is, without a doubt, his tattoos, which in my humble opinion, it seems he gets a new one each month, almost every part of his body is covered in ink, I mean, he surely is a piece of art. He was on the cover of InkedMag in May 2020, but he has added more ink since then; he got his first tattoo in 2013.
"At first I was like, 'God, no man, that sounds crazy,'" Huston laughs. "I wasn't ready for that and I don't even know if I ever wanted one. And then he kept talking to me about it and then eventually I was like, 'I'm down.' And then I went outside and I got it."
His tattoos have been done by the best in the tattoo industry, like Corey Divine, Daniel Silva, Thomas Hooper, Paul Timman, and Sam Dusenberry. He had his mom's portrait on his chest, but he was didn't like the way it was, so he got it removed with laser removal, something he doesn't want to try again.
"Obviously I love my mom so much and she's the best ever, but I didn't like the way it was," Huston explains. "It was too light-colored for that area, and I wanted my chest to be darker. I'd gotten some other stuff on the other side—a clock, a flower and . After a couple of years, I was just like, ', I hate to do this over my mom's tattoo."

"My mom's so chill about everything. She didn't mind. Oh, by the time I even showed her, I had already gotten a new tattoo for my mom. So it's all good. She's still there."
Nyjah Huston Net Worth
Nyjah Huston has an estimated net worth of $12 million; not only does he have the highest prize money, but he has sponsorships with Diamond Supply, Doritos, CCS, Adapt Technology, Monster Energy, Ricta Wheels, Mob Grip, Neapolitan Pizzeria, Social CBD and Nike SkateBoarding; he announced he no longer worked with Element in January 2021.
I thought this day would maybe never come. It's time for me and Element Skateboards to part ways. I appreciate the love you guys have givin to me over the years so much! My first sponsor ever when I was 7 years old. I'll never forget getting that first box of product and being so pumped!! I wanna thank everyone that's been a part of the brand and especially the founder @johnnyschillereff for always having my back! Much Love🤍 New beginnings are in the works and I can't wait to share it with you guys
Nyjah Huston Girlfriend 2021
Pretty girls usually surround Nyjah Huston; why wouldn't he? he is funny, humble, kind, and you'll have one of a day when you expend it with him. But while you can see lots of different girls, one has stuck with him, and that is Alexa Adams, who sources said is not only dating Huston but also living with him; let's meet this lovely lady.
Alexa Adams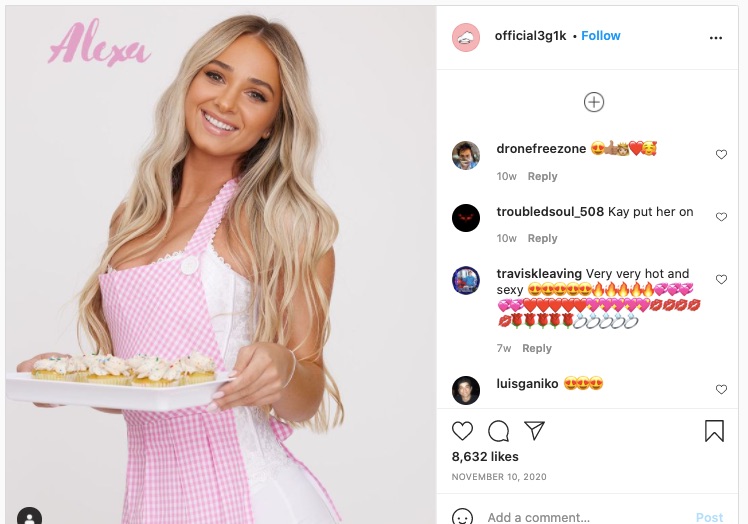 Nyjah Huston's girlfriend in 2021 is Alexa Adams; you probably have seen photos of her on Huston's IG feed and stories; you won't see Nyjah on Adam's feed, but you sure can see tons and tons of photos of her at Nyjah's house in Laguna Beach; it seems that Alexa and the famous skateboarder go way back.
Pretty Alexa Adams was born on September 12, 1995, in Indiana. Alexa is the daughter of former World Champion boxer Bones Adams and Tina Kessinger; she became famous for appearing in 3 Girls 1 Kitchen along with Lana Rhodes and Olivia Davis. Alexa's current address if you search online is 2512 Temple Hills Dr, Laguna Beach, CA, Nyjah's house.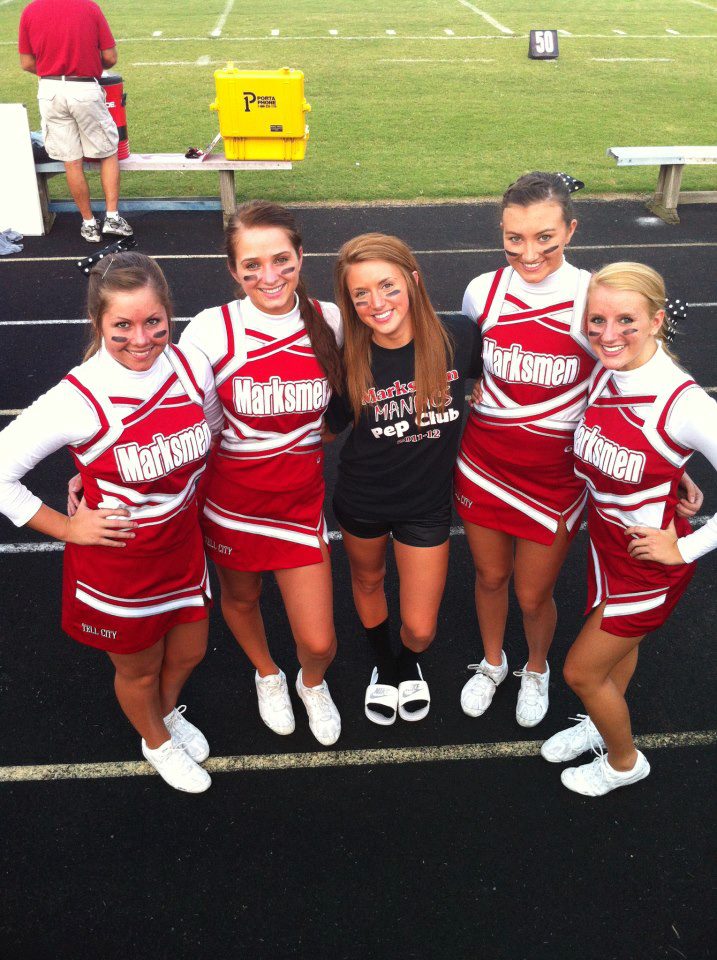 Prior to that, Ms. Adams lived in Tell City, Indiana, where she attended Tell City High School and later Santa Monica College. While in high school, Alexa was a cheerleader. Don't mistake Alexa for the actress Alexa Adams you may find on IMDB, known for her roles on Dulcy and Red. (photo below).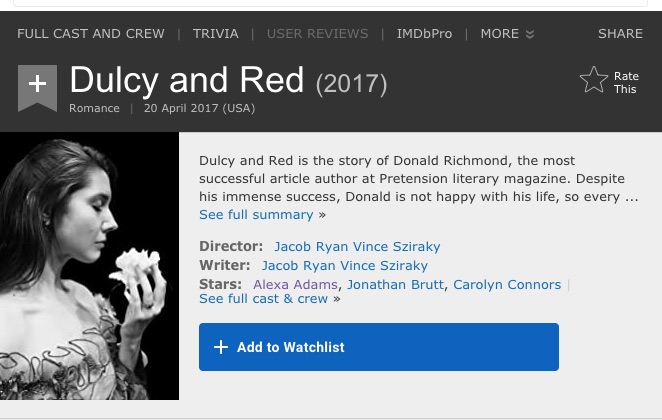 Nyjah Huston's Ex-Girlfriends
Kateri Dion
This pretty lady is Kateri Dion; she is a model and the ex-girlfriend of the talented skateboarder Nyjah Huston.
5'9″ Kateri, a model,  fitness, health, and beauty blogger, was born on July 2, 1998, in Illinois, to Robert and Kimberly Dion (nee. Hughes), ages 53 and 52, respectively. She attended Lincoln-Way Central High School in New Lenox, Ill.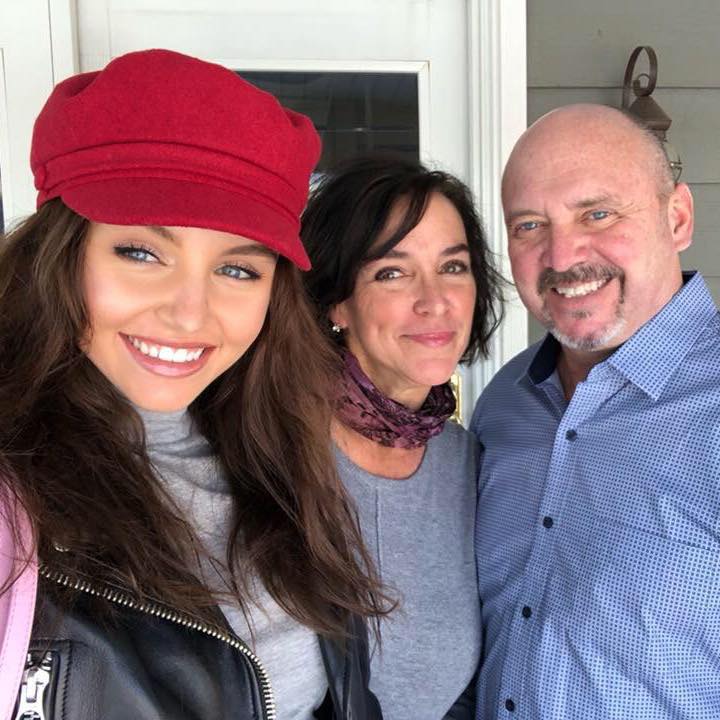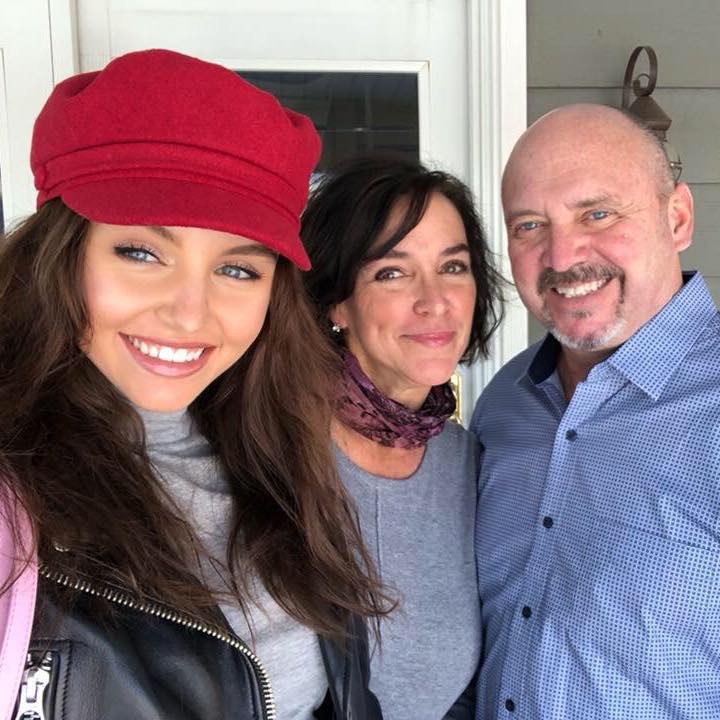 She is working on her degree in nutrition at Purdue University. Kateri said she became passionate about health and fitness when she was freshly scouted in modeling during her sophomore year in high school.
"As a model, it is important to live a healthy lifestyle because you are constantly in front of a camera; you could say that modeling started my love for health foods and the gym."

"I wanted to feed my body the healthiest foods and train to be the best version of myself. I work out 6 days a week and eat real whole foods."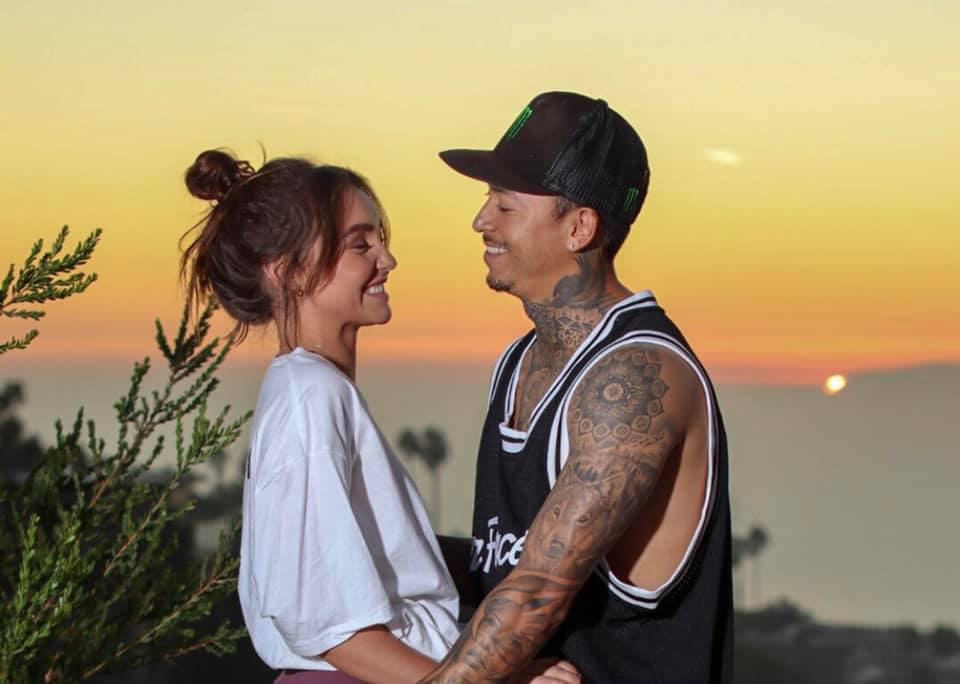 Kateri and Nyjah started dating in 2017; they split up two years later. Check her out on Instagram here.
Madison Louch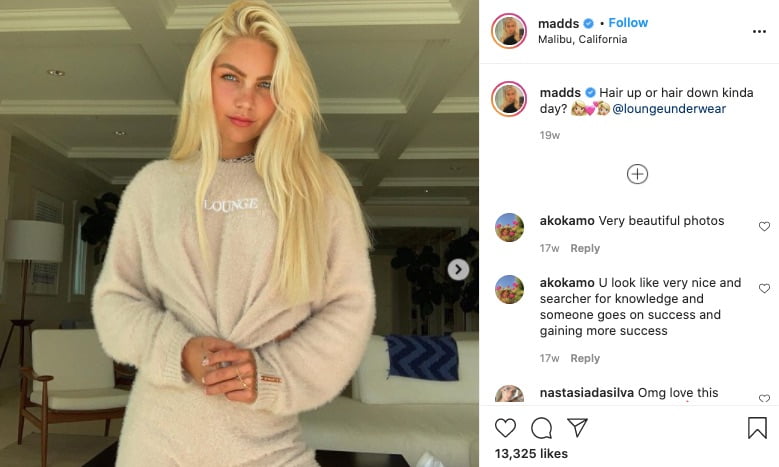 Before Kateri, Nyjah allegedly dated singer Madison Louch; the South African stunner is also a DJ. She was born on April 25,m 1995, in Johannesburg. Before music, Madison started with modeling; since her mother, Kelly Louch was a model at the time, Mrs. Louch is nowadays the Connection Consulting Group owner and a close friend of Kelle Huston.
Madison's dad Johnny Louch, is a firefighter, entrepreneur, sports trainer, and the co-founder of W Training Facility in Wildomar, California; he started his business with Grant Langston,  FIM World Motocross Champion.
Daniella Grace, Taylor Sharpe and Cassidy Wolf
Like we told you, it is pretty common to see Nyjah surrounded by beautiful girls; however, digging a little deeper, we found that he probably dated model Daniella Grace, Taylor Sharpe, and Cassidy Wolf, who he dated for over a year; all three are absobloodylutely gorgeous. All three blondes, are we seeing a pattern here, Nyjah??