Stacey Ervin
Sorry fellas, Simone Biles is off the market!!  Stacey Ervin is the lucky guy identified as the Olympic gymnast's new boyfriend.
His name came up after Simone posted a picture of them on Instagram. Ervin like his famous girlfriend is a gymnast, but read the rest of his story below.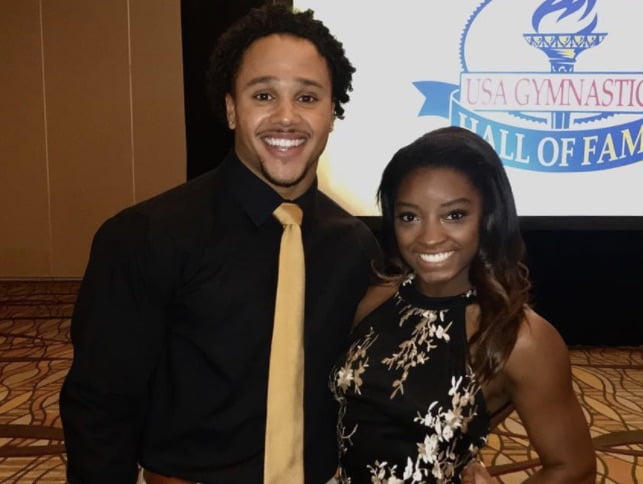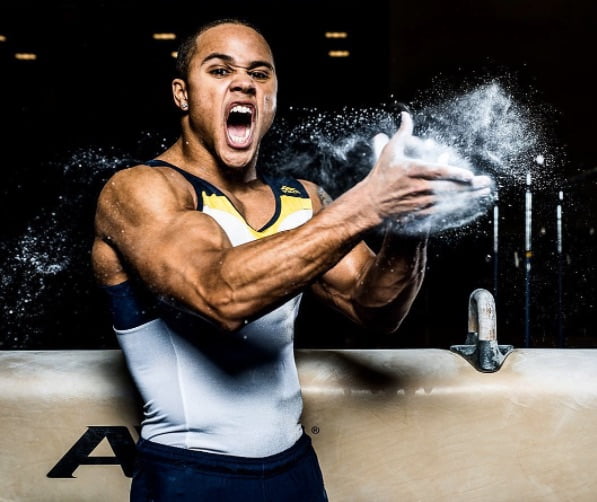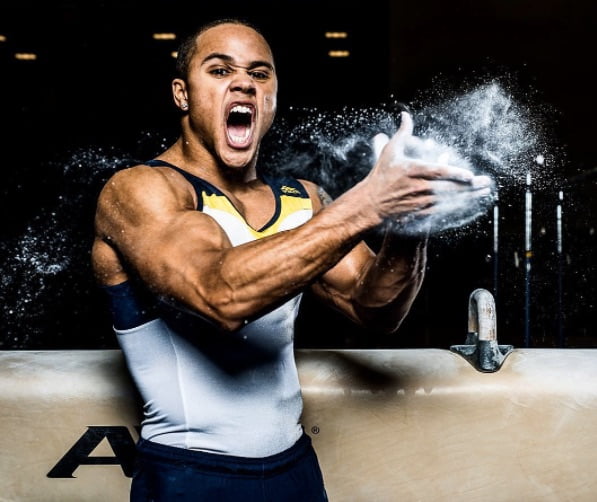 The first thing you need to know is that Simone's stud, Stacey Ervin was born on October 21, 1993, in Taylor, Michigan where he attended at Taylor Truman High School from where he graduated in 2011. After high school, subsequently, studied psychology at the University of Michigan.
Mr. Ervin an artistic gymnast won a silver medal at the 2015 Winter Cup Challenge in Las Vegas, he ran the American Ninja Warrior course in San Antonio, TX on March 26th.
Furthermore, Stacey a competitive gymnast for 17 years, won 10 big championships with his teammates, four-time All American, and member of the US Senior National Team, represented the US in 2013. Stacey's mom passed away from cutaneous T cell lymphoma in 2011.
Find Stacey on Twitter here.