Lexi Thompson
Lexi Thompson is one of the sexiest pro athletes out there these days, but this LPGA chick has caught headlines left and right since she was in her early teens.
At age 12, the Florida native became the youngest golfer ever to qualify to play in the U.S. Women's Open; by age 15, she had turned pro and by 16, she was already a winner on the LPGA Tour.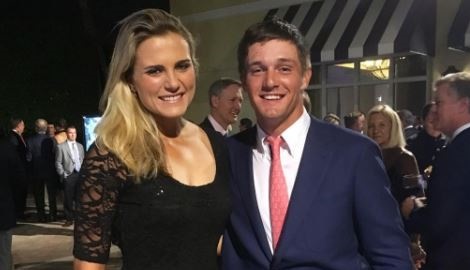 If that isn't enough to impress you, the 22-year-old recently faced perhaps, the toughest moment of her career.
What looked like an easy victory, turned sour for Lexi after she was blindsided for an infraction she had accidentally committed 24 hours earlier.
During the final round at the ANA Inspiration, the blonde was penalized 2 strokes for an incorrect ball placement and 2 strokes for an incorrect scorecard.
Accoridng to an email sent by a TV viewer, Thompson marked a 1-foot putt with a coin on the 17th green during her third round, but she replaced the ball perhaps 1 inch out of position.
Lexi who had no idea of her error, ultimately lost the Ana title, the very same she won in 2014. Fighting back tears she handled the situation like a true professional, making us like her even more than we already did.
Just in case you are not a fan but feel bad about what happened to her, let us tell you some cool and interesting facts about Thompson below.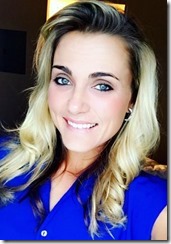 Lexi was born Alexis Thompson on February 10, 1995 in Coral Springs, Florida. Her entire family loves the sport and she was encouraged since she was a kid to play by her parents, Scott and Judy Thompson.
Her two older brothers, Curtis and Nicholas, also ply the sport. Nicholas, has been a member of the PGA Tour and the Nationwide Tour. While Curtis, is a currently playing on the LSU men's golf team.
Her family was struck by tragedy when her mother's first husband and Nicholas' father, Paul Curtis Thompson died in a skiing accident in 1983. Her mother re-married Paul's younger brother, Scott Thompson in 1985.
When Thompson won the the 2011 Navistar LPGA Classic at the age of 16, she became the youngest-ever winner on the LPGA Tour (a record since broken).
Her second LPGA win came at the Sime Darby LPGA Malaysia in 2013, her third followed later in the year. And in April of 2014, Thompson claimed her first victory in a major at the Kraft Nabisco Championship.
Since then, she's had seven LPGA Tour Victories and one major. Last year over the course of 19 events, she made, $888,571. Not bad huh! She's made over five million over the course of her career.
Lexi has everything going for her and it seems the only thing she's missing is a hot guy next to her, though is just a matter of time.
You can follow Lexi Thompson on Instagram here.