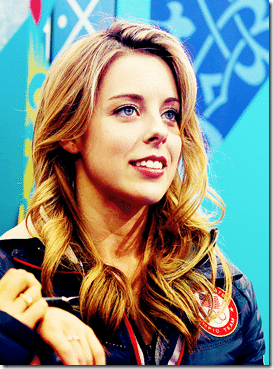 Pin
GOLF PARTNER
THE LARGEST GOLF CHAIN STORE IN THE WORLD
MAKING GOLF A SPORT FOR EVERYONE.

The pressure is on for figure skater, 22-year-old Ashley Wagner. The two-time US National Champion made her dream come true and is now ready to show she belongs in Sochi, but after friend Jeremy Abbot's terrible performance she needs to shine and leave her mark on the ice if she wants her team to have a chance at a medal.

Ashley is, as expected, confirmed for the short program in the Team Event! So her first competition on Olympic ice will be on Saturday.

Wagner has the best international resume of any of the U.S. women over the last two years. She won a medal at the Grand Prix final for the second consecutive year, and her fifth-place finish at last year's world championships help secure a third spot in Sochi for the U.S. women.

But she finished fourth at last month's U.S. championships, and her struggles threatened her spot in Sochi. U.S. Figure Skating officials selected her over Mirai Nagasu, citing her consistency internationally.

Wagner grew up in a military family, was born in Germany and moved seven times in her childhood. She speaks German after studying it in school. Her father is a retired Army lieutenant colonel and her mother is a school teacher. Her brother Austin (two years younger) competed at the national level in figure skating. She switched coaches in spring 2011 and moved to California for training.

With the spotlight shining on her now more than ever, we are all dying to know more about the gorgeous blonde, and of course what is going on with her in the romantic field! We know she and fellow skater, Adam Rippon are long time "best friends" but during a recent interview she described her relationship with the 24-year-old, as
a boyfriend without having to be my boyfriend,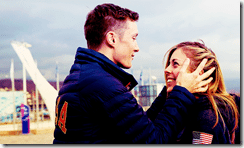 Being as popular as the sports journalism student is, it wouldn't be weird she had many admirers lurking around. She is also close to another skater, Jeremy Abbott but nothing has been confirmed. But working so closely together you never know what can happen on the ice! Literally.
In case you are wondering more about her, aside of having mad skating skills, Wagner is also an ice cream enthusiast and her hobbies include reading, running and yoga.
Her chance to prove she's worthy of being an Olympian will be judged tomorrow! She's scheduled to skate at about 21:04 Sochi time / 12:04 Easter / 9:04 AM Pacific. She'll skate second in the second group of ladies. Best of luck!
Find her on twitter here.