Jamaican sprinter Usain Bolt has been called the fastest person in the world, he is role model for many and one of Jamaican's proudest son, but many Jamaicans were not happy to see Usain dating a Slovakian fashion designer identified as Lubica Slovak, it was rumored he dumped her right before the London Olympics to keep all of his attention in the competition, but it was also rumored he dumped her because of the pressure from the press that criticized their relationship because she is white.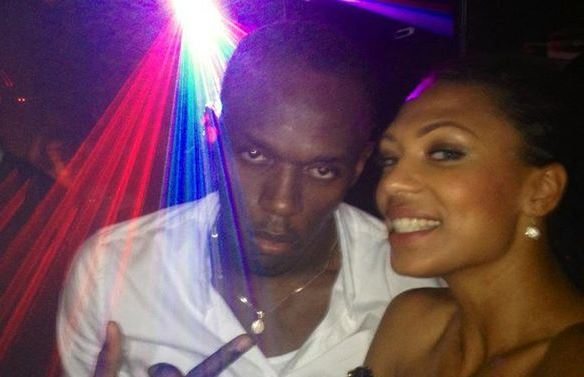 Before Slovak Bolt dated pretty Mizicann Evans this Jamaican beauty born on December 5, 1988, introduced to him when he was 16 and she was 14, they dated from 2004. After they amicable break up they remained friends.
Mizicann was a netball player in high school. She went on to begin college as a chemistry, physics, and mathematics major at Quality Academics in Jamaica, but transferred to the University College of the Caribbean as an accounting and finance major.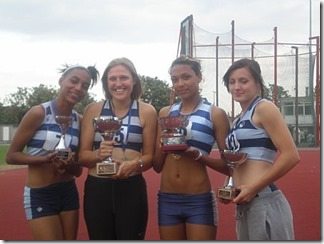 Right after the Olympics in London Usain dated 23-year-old Megan Edwards, who caught his eye after she was chosen to model Jamaica's team kit for the Games and appeared on a catwalk with him.
British Megan Edwards born on January 11th, 1990 in Dartford, Kent, London is an accountant and a junior athlete from Dartford wasn't star struck by Bolt when she met him, and perhaps that was what it struck him about her, he asked her for her number and began to bombarded her with calls and texts asking her for a date.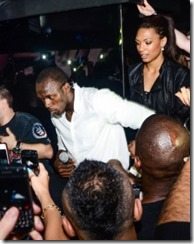 Once they were dating he flew her to Jamaica to meet his family, but the flight only proved Megan long-distance relationship are not always easy, so upon her arrival to the UK she broke up with him.
"It was amazing out there, but that's where I decided it couldn't go on. He was talking about having to fly here and there and I was going back to my office job.

"So when I got home I rang him and told him it wasn't going to work. I said the distance thing and not seeing him often enough was a problem for me.

"He was very upset and said 'Don't do it, what can I do?'. I told him, 'There is nothing you can do… you are who you are'.

"I am just a normal girl and I know people say, 'You would have been fine with it', but I wouldn't. If I was a celebrity then our relationship probably would have lasted longer."
And certainly, you probably heard about those girls who said they were or are dating Bolt but can't really prove they ere telling the truth.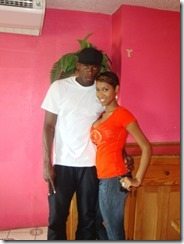 Here is one of those.. her name is Taneish Simpson you may remember her as Lava on VH1 For The Love of Ray J, she claimed she dated Usain in 2010,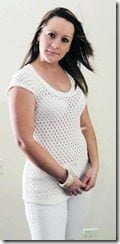 that same year 28 –year-old Gemma Jones a care home worker from Swindon claimed she had an affair with Bolt,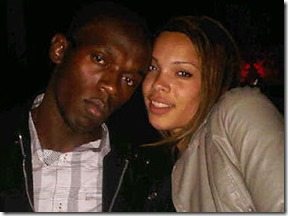 while he was dating Bartender from the UK named Rebecca Passley,
and there was also Teahnna Banks who even claimed to be Usain's fiancée.
And who is Usain Bolt's current girlfriend this year? He has none, he is single and so ready to mingle, so get in line ladies perhaps next time Fabwags will be talking about you.