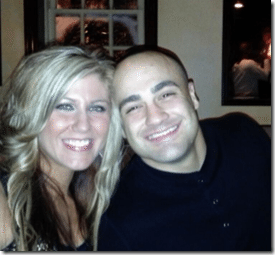 Meet beautiful Jamie Alvarez, she is married to mixed martial artist Eddie Alvarez. Her hubby will be starring the fight of the year according to many, Alvarez will try to recapture the 155-pound title from Chandler, who took it from him in November 2011; at Bellator 106 on Saturday at Long Beach Arena in California. Jamies' Silent Assassin will have all eyes on him since this will be his first encounter in more than a year after sitting out in a lengthy contract squabble with Bellator that saw him get an offer from the UFC, then a counter-offer from Bellator, then a long battle that had things tied up in court before the two sides finally came back around and settled.
Jamie who is a mom of three little boys has her hand full for sure, she is also from Philadelphia and surely is without a doubt her hubby's weakness! During an interview Eddie was asked who is his biggest support and the 5 ft 9 in fighter had this to say about her
First and foremost, it's my wife, my biggest supporter of all. My wife and kids. My kids don't have much of a choice. If me and my wife decide, they pretty much have to go. It's been my wife more than anything who has been behind me through this and she's just one of them down ass chicks who, she's for the dream. She's for the goal. She's on board no matter what. She picked her own three kids up, left her home and everything, left everything that's comfortable to her to pursue this dream of ours, not just mine. It's my wife first and foremost.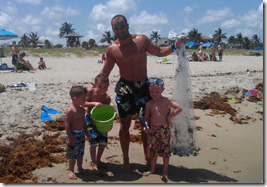 On twitter Jamie says about herself
Wife, Mother ,Daughter, Sister .. A Women of Many Wonders
The blue eyed, smiley blonde helps her husband keep his focus more than ever, now that Alvarez will continue to try to put all the controversies aside and focus up on the task at hand, which is dismantling Chandler to the point no one wants to talk about a third fight between the two, he reportedly said.
And even though she must be used to Eddie's long training hours she knows he will make up to her for the los time saying:
My family and I hang out whenever I'm not fighting. We go to the movies and the playground to enjoy time together.
Jamie has one TV credit, last year she appeared on the series MMA Uncensored Live as Eddie Alavrez's wife.
Her fighter husband last fight was when Alvarez defeated Shinya Aoki on 4/20/12 by TKO at Bellator 66.
Find gorgeous Jamie on twitter here.