Welcome to FabWags.com. Wives and Girlfriends of today's top Athletes . We feed the hunger for sport's pop culture content, covering  Football, Soccer, Baseball, Basketball, Tennis, UFC and Extreme Sports. Enjoy!!
Meet Fabyola Machida, Lyoto the Dragon Machida's beautiful and supporting wife.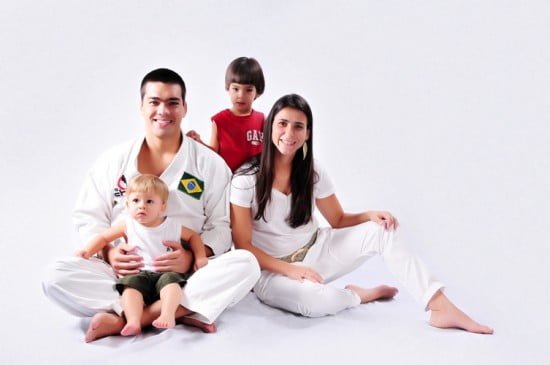 The UFC fighter Lyoto "The Dragon" Machida will fight this Saturday February 23, with the Four-time champion Dan Henderson. His beautiful wife Fabyola Machida, will be for sure supporting him, just like she always does.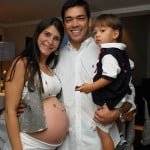 Fabyola Machida has known Lyoto Machida for about 15 years, before they got married in 2004 She gave birth to her beautiful son Lyoto and Taiyo who was born in September, 2008.
For Fabyola is difficult to be married to a MMA fighter, but her husband compensate his lovely wife by taking a week off to be with his family, Fabyola also said that her husband is a family guy, he loves been with his kids and spending time at home.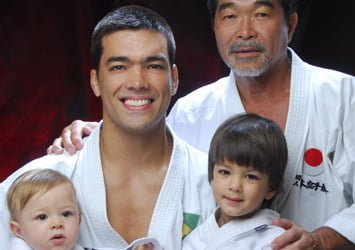 Fabyola like any other wife is always concerned about her hubby's well being after his fight against Rua she did mentioned he had been acting weird.
"Lyoto refuses to make love to me unless I cover my legs with blankets and the background on his laptop is an image of Shogun with photoshopped bruises on his legs and tears in his eyes".
Fabyola Machida graduated with a degree in Physical Education, these days she worked along her hubby  at their  training center Academia APAM Machida in Brazil.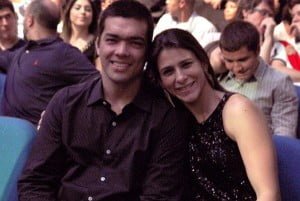 You can visit Lyoto Machida webpage here and you can find Fabyola Machida on MySpace here and on Twitter.
Related posts: