Alexandria Wright
Alexandria Wright is the lovely girlfriend of UFC fighter, Curtis Blaydes –set to do what he does best at UFC 141 against, Francis Ngannou.
Alexandria's UFC stud was born February 18, 1991; as Curtis Lionell Blaydes, the Illinois native currently competes in the heavyweight division of the Ultimate Fighting Championship.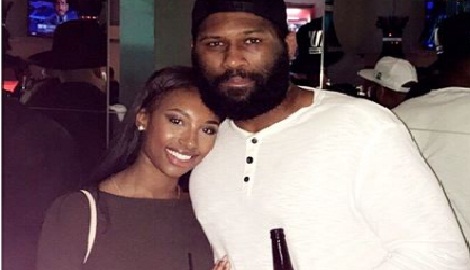 He's been a pro since 2014, and previously competed for the Resurrection Fighting Alliance. He began his wrestling career at DE La Salle Institue –where he won a state title while also compiling an undefeated 44-0 record. Throughout his 4 years, he amassed the record of 95-18 along with 121 takedowns. He additionally played football for DE La Salle in the position defensive end.
He ended up earning a full wrestling scholarship from Northern Illinois University; however he later transferred to Harper College. While at Harper, Blaydes earned the "NJCAA National Championship" as a redshirt sophomore. Once Blaydes began fighting in amateur martial arts, he left school to concentrate on a career in MMA. Blaydes compiled an 8-0 amateur record. He then went 5-0, with all victories by TKO, prior to being signed by UFC.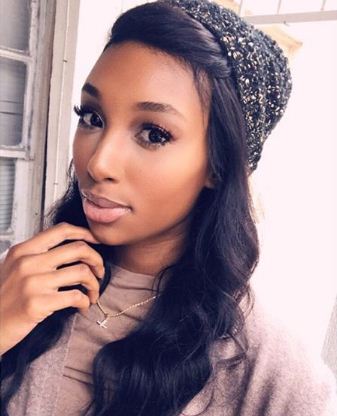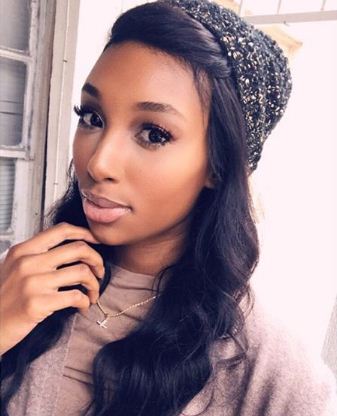 He made his UFC debut against Francis Ngannou back in 2016 and it wasn't a good one since he was defeated by Ngannou. His first UFC victory was also in 2016, against Cody East.
The 27-year-old has been in a long-time relationship with Alexandria Wright. The two have been dating for a while and became first time parents earlier this year.
The stunning Alexandria Wright gave birth to a baby girl, Harlie Roux Blaydes –last August. Like her man, Alexandria Wright is pretty active on social media, especially on Instagram where she often posts romantic pictures and of course cute images of their baby daughter.
Not much is known about Wright who describes herself as an entrepreneur on social media. The couple is currently based in Denver.
Check out Alexandria Wright on Instagram here.