Amanda Lovato
Amanda Lovato is the lovely and supportive girlfriend of MMA fighter, Ray Borg. Amanda and her man are currently engaged, keep reading to know more about miss Lovato.
Amanda Lovato's beau was born Ray Borg on born August 4, 1993. The New Mexico native made a name for himself in the competing in his native Southwestern, competing in promotions like King of the Cage and Legacy Fighting Championship.
He began competing professionally at age 19. Borg competed inside the cage five times. Starting a month after his 18th birthday, he would compete in four amateur fights in a seven month span. With three rear naked chokes and one guillotine all of which came before the fight had hit one and a half minutes, Borg clearly displayed his readiness for the professional circuit.
He competes in the Flyweight division of the Ultimate Fighting Championship. A professional MMA competitor since 2012.
Borg is currently #14 ranked UFC flyweight in 2016.
Aside of his fighting career Ray Borg enjoys the outdoors, hunting,fishing, archery; the pretty Amanda Lovato would know, she is his fiancée.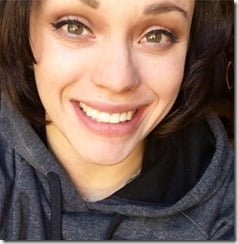 Accoridng to online info, Amada Lynn Lovato was born April 28, 1991 in Rio Rancho, New Mexico. Amanda has one brother named, Ben Lovato.
She was a student at Robertson High School and also attended CNM Central New Mexico Community College.
She currently resides in Albuquerque, New Mexico.
Amanda Lovato and her man have more in common than we think. From her social media, we learn she is also a fighter.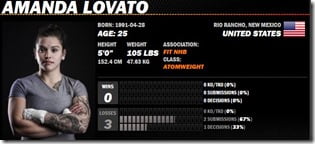 She shared on Instagram an image of her last amateur fight back in 2013 and captioned the image:
December 7, 2013 the last time I got my hand raised, on my last amateur fight. Difficult roads often lead to beautiful destinations, could've given up at any point in the last three years but I chose to stay committed to this sport.
According to a fighter profile, Amanda has had 3 Losses.
Amanda Lovato and Ray have been engaged for over a year. Her Facebook profile reveals Ray proposed on December 26, 2015.
Amanda is also an outdoors kind of gal. She and her man enjoy archery and other outdoor activities. The pretty gal who has a couple of tattoos, is also a dog lover.
You can check out Amanda Lovato on Instagram here.