Laura Ivaniukas is without a doubt one gorgeous lady. Not only is she D'Angelo Russell's girlfriend, but she is also his baby mama. D'Angelo Russell, as you all know is the 6'4 point guard currently playing for the Los Angeles Lakers. Russell previously played for the Brooklyn Nets, Golden State Warriors, and the Minnesota Timberwolves.; he also played college basketball with the Buckeyes at Ohio State from 2014 to 2015 under head coach Thad Matta.
D'Angelo Russell Parents
6'4 D'Angelo Russell was born on February 23rd, 1996, in Louisville, Kentucky; he is one of five children born to Keisha Rowe and Antonio Russell. D'Angelo's siblings are Antonio Russell, Lashaun Gilliam, Tayshaun Brown, and Cloee Russell.
D'Angelo Russell College
D'Angelo Russell played at Central High School and Montverde Academy before committing to play at Ohio State on June 7, 2013. During his Freshman year, Russell averaged 19.3 points per game, 5.7 rebounds and 5.0 assists per game while tallying 95 steals in 35 games.
He was also named Big Ten Player of the Week twice and Big Ten Freshman of the Week seven times. He also was named Wooden Award Midseason Top 25 list, Late Season Top 20 list, and USBWA Wayman Tisdale Award Midseason Watch List, 2015 First Team All-America by Associated Press, NABC, USA Today, USBWA, ESPN.com, Sporting News and NBCSports.com
2015 Big Ten Freshman of the Year and first-team All-Big Ten (coaches and media) and a member of 2015 Big Ten All-Freshman team.
On January 9, 2015, D'Angelo Russell announced he would not be returning to Ohio State after his freshman year so he could enter the NBA draft.
D'Angelo Russell NBA Career
June 25, 2015: The Los Angeles Lakers selected D'Angelo Russell in the first round, second overall in the 2015 NBA draft.
July 10, 2015: Russell signed his rookie-level contract with Los Angeles.
October 28, 2015: Russell made his NBA debut with the Lakers against the Minnesota Timberwolves.
November-December 2016: was out due to a calf and a knee injury.
June 22, 2017: He was traded to the Brooklyn Nets along with Timofey Mozgov in exchange for Kyle Kuzma's right and Brook Lopez.
October 12, 2017: The Brooklyn Nets exercised a $7.02 million option for the 2018-2019 season.
October 18, 2017: Russell debuted against the Indiana Pacers with the Nets.
November 17, 2017: He underwent arthroscopic surgery on his right knee.
January 19, 2018: Returned to the field after his surgery.
 July 7, 2019: He was traded to the Golden State Warriors along with Treveon Graham and Shabazz Napier in exchange for Kevin Durant.
 February 6, 2020: D'Angelo, Jacoib Evans, and Omari Spellman were traded to the Minnesota Timberwolves in exchange for Andrew Wiggings and future first-round and second-round draft picks.
February 10, 2020: Russell debuted against the Toronto Raptors with the Timberwolves.
February 23, 2020: He had to sit with a sore knee.
 February 9, 2023: He was traded to the Los Angeles Lakers.
February 11, 2023: He played his first game with the Lakers against the Golden State Warriors.
D'Angelo Russell Contract and Salary
On July 7, 2019, D'Angelo Russell signed a four-year, $117 million contract with Brooklyn Nets. Russell earns an annual salary of $29.3 million.
D'Angelo Russell Girlfriend
D'Angelo Russell has been dating Laura Ivaniukas since June 2020. They announced they were expecting their first child together in May 2020;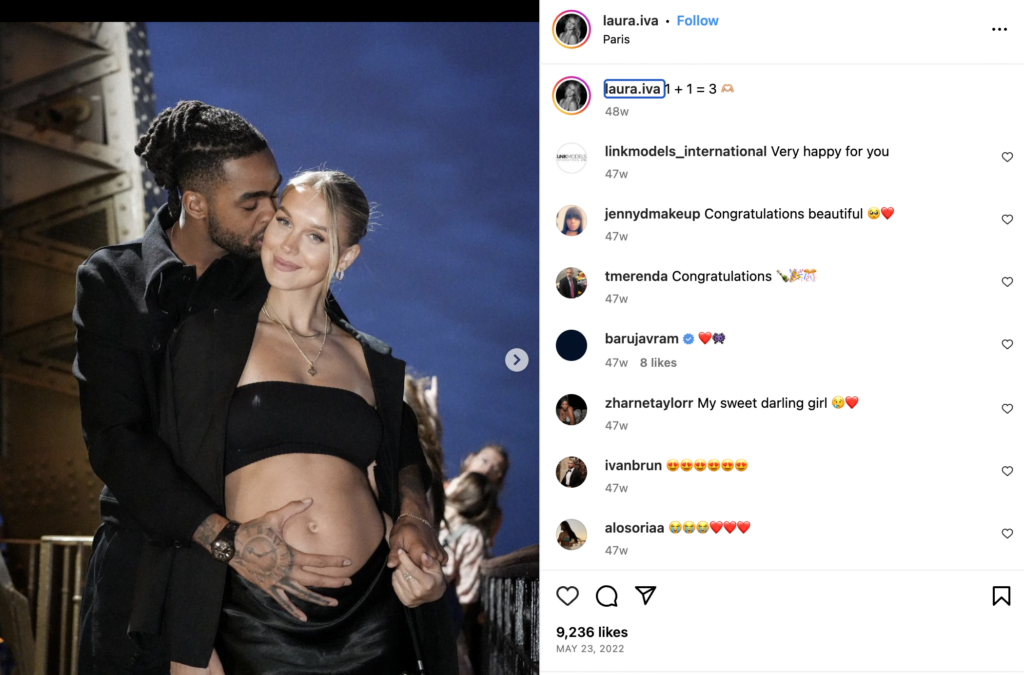 They welcomed their son Riley Jonas Russell on September 24, 2022.
Laura Ivaniukas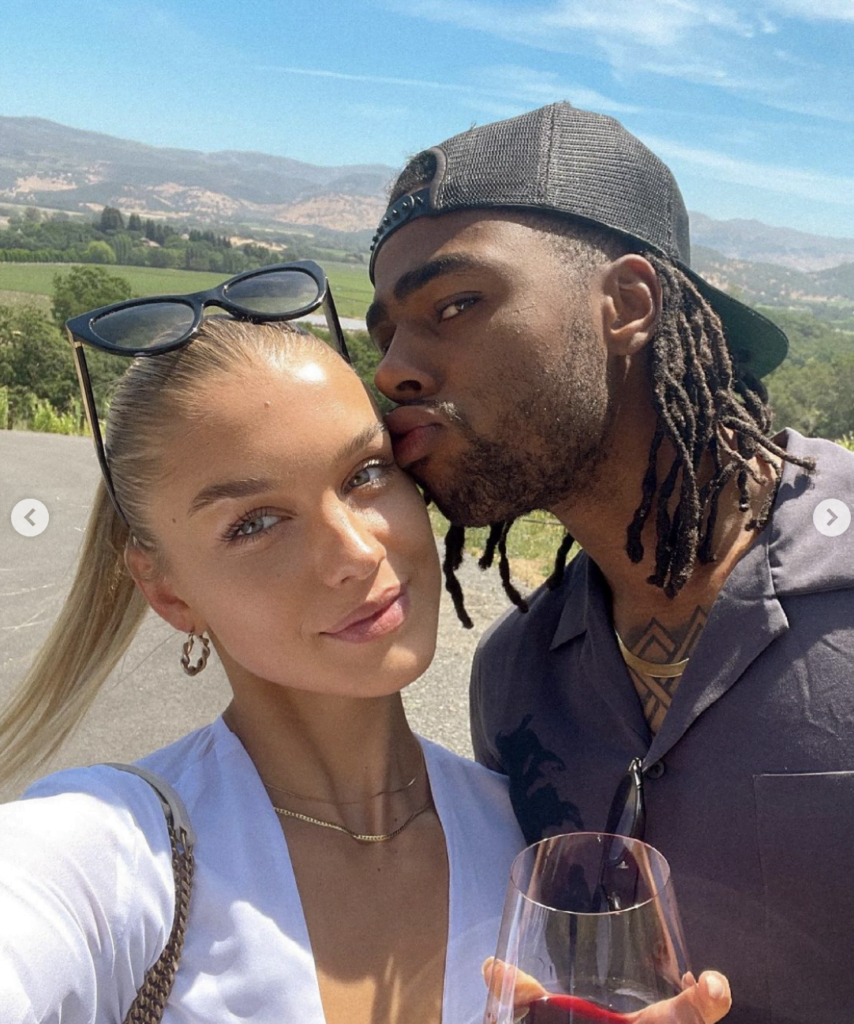 5'10 Laura Ivaniukas was born on May 7, 1994, in Toronto, Canada; she is one of three children of Lithuanian parents, also proud parents to her older brother, Regis, and younger brother Matas Ivaniukas.
Laura Ivakunas grew up in Oakville, Ontario, where she attended St. Ignatius of Loyola Secondary School. Her brother Regis played basketball (shooting guard) at  Holy Trinity Catholic School and McGill University, from where he also graduated in 2018 with a Bachelor's degree in political science and economics and currently works as a National Account Manager for L'Oreal.