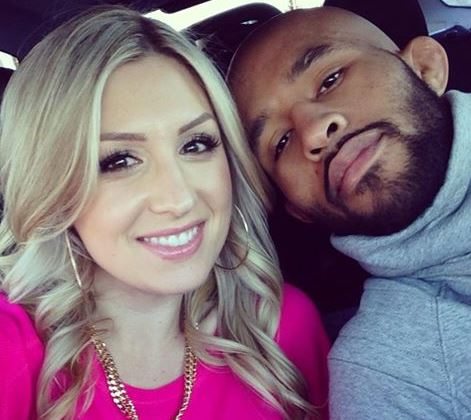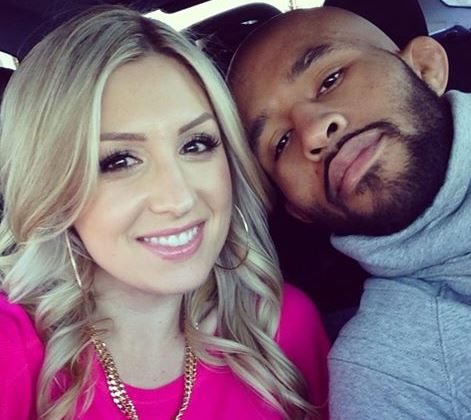 Demetrious Khrisna Johnson aka "Mighty Mouse" has a huge fight coming up tonight. He will be going up against Benavides in a rematch for the belt. If there is anything more important to him than this it's his beautiful wife Destiny Bartels and their adorable son Tyren.
Johnson had a harsh childhood; having been born premature, he was raised by his deaf mother and an abusive stepfather. Johnson has never met his biological father, "I've never seen a picture of him, not a glimpse, nothing." The main thing that has helped him move on from his past is his wife, Destiny Bartels. He says "she is the best thing that has ever happened to me and without her, life would be incomplete." They even play video games together.
He and Destiny met in Washington state. Destiny attended Pierce College at Fort Steilacoom, in Washington state. She is presently a K8 Registration Specialist and works with Washington Virtual Academy.
When they got married, in Hawaii, Demetrious was forced to prepare for an upcoming fight a few weeks later. They married on May 11, 2012. Say Demetrious that he told his wife, ' I want to be the first UFC flyweight champion.I was going to have to training three times a day while we were on our honeymoon." She understood and their honeymoon was about running along the beach or climbing this hill.A few weeks later, in June he fought the rematch and he won by unanimous decision.
Their son Tyren was born in June of this year. Destiny says that Demetrious make breakfast every morning and smoothies too.
Demetrious says "I believe me being married, having a life outside of fighting, gives me a mental break. I have Thursday off. I spend the day with my wife. I'm thinking about life and that's how it should be. My mind can't always be on fighting."
We're pretty sure that he has been concentrating on the fight tonight. Good luck Mighty Mouse!
You can see what Demetrious is up to on facebook here
Follow Destiny on twitter here