Meet lovely Emma Heffron, the girlfriend and baby mama of 29-year-old British boxer Frankie Gavin. Should be an exciting weekend for the couple; Emma's man will be facing boxer Kell Brook for a chance to snatch the IBF welterweight world title!
The clash will take place at The O2. Gavin came in heavier during the weight-ins according to the Daily Mail. The pair respectively made fiery comments, with Gavin promising a war and Brook saying he will take Gavin's head off!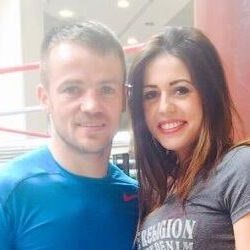 Emma who is the mother of Gavin's children, reveals on Twitter she loves the Gym and her little family: Frankie, Kayden and Daniel. Her 'little family'  all live in Birmingham, England.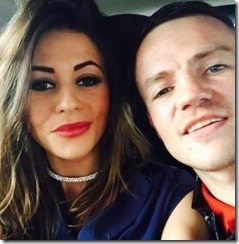 Frankie Gavin also known as 'Funtime' has been in a total of 23 fights, he's lost only won and has won 13 by KO. He is GB's first ever World Amateur champion. Proud owner of British, Irish and commonwealth Belts and wba intercontinental champ.
He qualified for the 2008 Olympics but did not compete when he failed to make weight.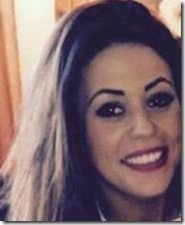 Pretty Emma, sure knows a thing or two about boxing, she doesn't have one but two boxers in her family. Emma happens to be the sister of boxers Ronnie and Mark Heffron.
Reports about his upcoming fight with Brook, are not very encouraging for Gavin. Brook who demonstrated he was one of the division's most talented younger fighters, is the favorite in this fight.
Whatever happens we are sure Emma would be there supporting her guy!
You can find lovely Emma on Twitter here.