Amber Nichole Miller
The name of Amber Nichole Miller or Amber Miller is nothing new to many of you UFC fans; for sure she used to be an octagon girl with the UFC, but she is also the current girlfriend of MMA fighter Tito Ortiz.
Meet Amber
Amber Nicole Miller was born on December 5th, 1977, in Denver, Colorado; her family eventually moved to Las Vegas in her Teen years, but while in Colorado around the time she five years old, modeling found her. Amber appeared next to Olivia Newton-John on the Disney Channel, but Amber took a break from modeling and took it back at the age of 16. Ms. Miller has one older sister and two younger brothers.
Amber appeared next to Olivia Newton-John on the Disney Channel, but Amber took a break from modeling and took it back at the age of 16. Ms. Miller has one older sister and two younger brothers.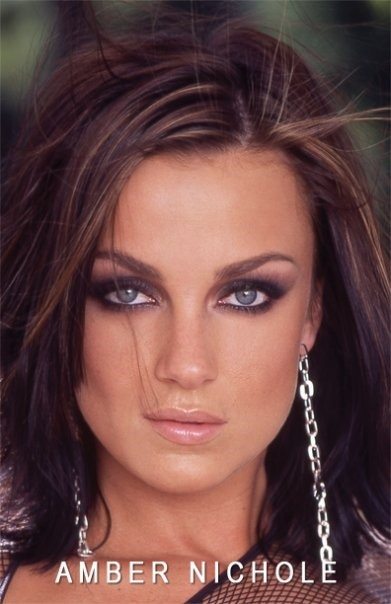 Pin
Amber Nichole graduated in 1996 from Horizon High School in Brighton, Colorado, it was after she graduated that Amber and her family moved to Las Vegas where her journey began!
Amber Nichole Miller has been on Billboards for many casinos and hotels all over the States, some of those are The Palms Hotel, Venetian, TI, MGM, NYNY, Stratosphere, Mandalay, Wynn, Golden Nugget, Flamingo Hilton, and Rio. Many local magazines like "Las Vegas Life", "Las Vegas Magazine", What's On"," VEGAS", "SO Vegas", and "NA".
Her modeling experience, took her to the cover and inside the pages of various magazines; like "944","MMA Authority", "DXL", "Ultimate MMA", "Extreme Fighter", "Fighters Only", and "Oxygen", "Muscle and Fitness", "GQ", "Player", "Maxim".
And has done several modeling jobs; like appearing in the catalog for TallulahG, In Miami, Hypnotic Wheels, AnnefibionWaterwear, N-fini Lingerie, Xyience, UFC, Bad Boy, Warrior Wear, JAX Swimwear, Marah Lago Jewelry, Skeletal Metal, and Venus Swimwear, and for the runways of Savage, La Perla, Baby Phat, Theory, Pelle Pelle, Valentino, St. John, Carolina Herrera, Cavalli, OP, Agent Provocateur, Guess, Marciano, Betsy Johnson, and TAG jeans.
Modeling but also Acting!!
Did we mention Amber has acting experience? well, she had small roles in movies and television series as movies like "Vegas Baby", "3000 Miles To Graceland", "Rush Hour 2", "Oceans Eleven" and few principal role in independent films like "Pasty Faces", Second Time Around". I have also done some T.V shows like "CSI", Malcolm In the Middle", "Dr. Vegas", "American Casino",  "The Ultimate Fighter", and will be on the new season of E! series Wags.
Amber Nichole, made her UFC Octagon debut at UFC 40 on February 28, 2003, in Atlantic City, NJ. During an interview in 2004 Amber listed Her boyfriend Tito Ortiz as one her favorite MMA fighters…
"I have a couple – just because I've been with the UFC for so long, and knowing them on a personal level from travelling with them. I think being able to watch them fight makes you want to watch their fights.

There are four UFC fighters in particular: Chuck Liddell, Tito Ortiz, Robbie Lawler and Matt Hughes. They are my top four favorites and I could watch them all the time. They're good fu; They're very good people."
Furthermore, Amber left the UFC in 2007, she continued her modeling career and has done pretty well, she is a spokesmodel for XYIENCE.
Follow her on Twitter here
Oh Jenna!
Radar Online reported they spoke to the ex-assistant of Tito's ex-wife Jenna Jameson who told her Jameson had planned to throw acid on Amber face and plotted to destroy Tito's cars. All of that while Jenna was living under her roof after Tito kicked her out of his home.
"When she was living with me she asked if I knew anyone that had acid so she could hide outside of Tito's house and wait for Amber to come out and throw it on her face!" Markham alleged.

"She also wanted to mess up Tito's cars, so I texted Tito to let him know ahead of time. Luckily, I was her only form of transportation at the time so nothing ever came of it because she couldn't get there."
Jenna is now dating Amber' ex-boyfriend just to get on her for dating Ortiz.