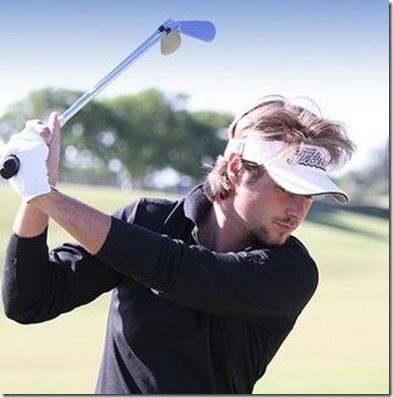 French golfer Victor Dubuisson has been more than a nice surprise on his debut in the Ryder Cup. Born in Cannes, France April 22, 1990 he has under his belt four amateur wins, one professional win among other achievements.
According to his bio on the europeantour.com he started playing golf aged 12 when he watched Woods win the 2002 Masters Tournament and decided he wanted to become a professional!
He made his dream come true in 2010 after playing in The Open Championship and qualified for the European tour that same year. His name is definitely more notorious on his native France but he's been building up his resume and rose to prominence in 2013, winning his maiden European Tour title in the lucrative Turkish Airlines presented by the Ministry of Culture and Tourism before taking third place the following week at the DP World Tour Championship, Dubai to jump to sixth in The Race to Dubai.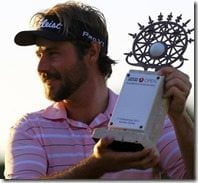 You can read all about his short but steady career doing a quick research but we are far more interested in knowing about his love life! No matter what his look is, hair, no hair, beard, no beard, the 24-year-old has a prince charming kind of flair, that can appeal to any woman, after all he speaks the language of love.
Truth is we know little of his personal life, we do know he is good friends with compatriot Jean-Baptiste Gonnet, who lives nearby, and the pair often play golf together. Victor currently resides in Cannes. Doing a little more research we did find a photo of a girlfriend, at least that was what the publication claimed. In 2012 he was pictured next to a lovely blonde, that was at the the 2012 Alfred Dunhill Links Championship.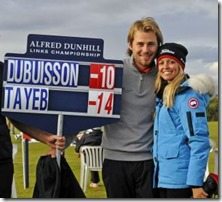 Last year, we believe the same girl was seen caddying for him during the final round of the Volvo China Open at Binhai Lake Golf Course on May 5, 2013 in Tianjin, China.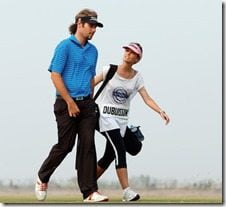 So this shows he is a committed guy, same girl different year, but the question remains, who is the lovely blonde supporting him? Are they still together?
Other than his love for golf, he also enjoys playing squash and tennis.
You can find him on Twitter here.