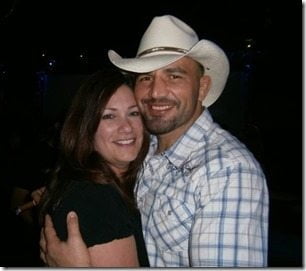 Let me introduce you to pretty lady Ingrid Peterson! She is married to 34-year-old Brazilian fighter Glover Teixeira a.k.a "hands of stone". You've probably seen Ingrid's hubby before competing in the Light Heavyweight division of the UFC or perhaps in his days when he used to be a member of the Brazilian National Wrestling Team.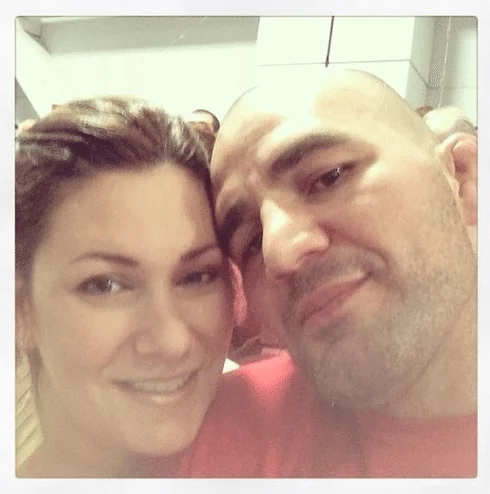 Have you heard about their story? Don't you wonder about a native from Sobrália in Minas Gerais in Brazil and an American ended up together? Well the story goes back to about 13 years when Teixeira came to the U.S to follow his dream of becoming a fighter but little did he know he would find so much more!
Ingrid reveals they met at a gym and their love story was intense but the real love test came when the love of her life was facing a possible deportation for being an illegal immigrant! Since he was illegal in the country, the Brazilian could not close the dream contract with the UFC because of irregularities in the visa. In order to accelerate the process, he returned to Brazil, and had to stay away from Ingrid for three years. She recalls
It was a very difficult period, no one can imagine. Perhaps only the closest people to me know how hard it really was. I do not like talking about that period
It was a dark period indeed but in late 2011 the good news came when the Green Card came out and as a consequence, the contract with the UFC! Teixeira being the great guy that he is, recognized the how hard it was for them and said about his lovely wife
Ingrid was more than one companion at that time, we talked daily, she was the great strength that I needed to be able to move on. Now it's a new life, can come and go without problems, share my training in the United States and also with the family that built here at that time
Of course Ingrid was present last year at her man's debut with the UFC when after a quick exchange, Teixeira knocked Kingsbury down! Despite having been to Brazil four times, that was the first she saw him fight in the country. What a story huh! I guess true love does conquers all!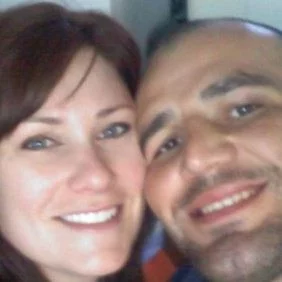 There is not much personal info on Ingrid, 37,  but she was born Ingrid L. Peterson  the couple  lived in Connecticut and  moved to Arroyo Grande, Cali in 200, she has a sister named Anna Peterson .
You can find her on Facebook here and as a proud wife on her twitter "Mrs. Teixeira" here.