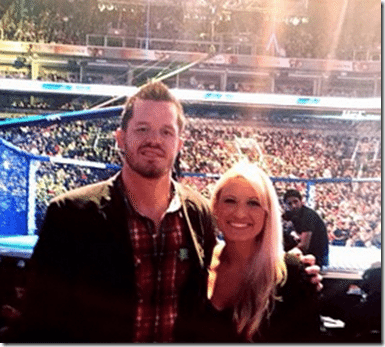 Meet lovely Jennifer Mary Dollaway, she is the wife of middleweight mixed martial artis, C.B Dollaway. This are exciting times for the Dollaway marriage, Jenny's hubby will be facing tonight Lyoto Machida in the Ultimate Fighting Championship middleweight division.
While C.B gets pumped up for the fight we tend to forget about those close to "The Doberman," lets take a look at his pretty wife!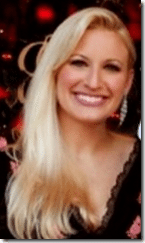 The lovely blonde hails from California and before she became a wife and mommy she attended the Fashion Institute of Design & Merchandising in Los Angeles.
Jenny and her 186 pound man, tied the knot during a beautiful ceremony at the beach in Cabo San Lucas.
Now the happy couple are the proud parents of an adorable baby girl named Faith and currently reside in Gilbert,AZ.
When you are married to a pro fighter you need to be ready for just about anything, from watching your man at the top to becoming almost a nurse and patched them up good! That's exactly what Jenny did when C.B had to get a full ankle reconstruction, he said about his wife "I had my wife Jenny supporting me throughout it and helping out, doing anything and everything to make life easier."
Find Mrs. Dolloway on Facebook here and don't miss her hubby at UFC fight night 58!