Meet Mrs. Jasmine Hawkins, the beautiful, loving, and amazing mother of college basketball player Jordan Hawkins. Jordan is the 6'5 shooting currently playing for the UConn Huskies at the University of Connecticut under head coach Dan Hurley.
Jordan Hawkins High School
Before committing to the UConn Huskies, Jordan Hawkins played basketball at Gaithersburg High School, where he grew up, and later played at DeMatha Catholic High School during his sophomore year under head coach Angel Hernandez.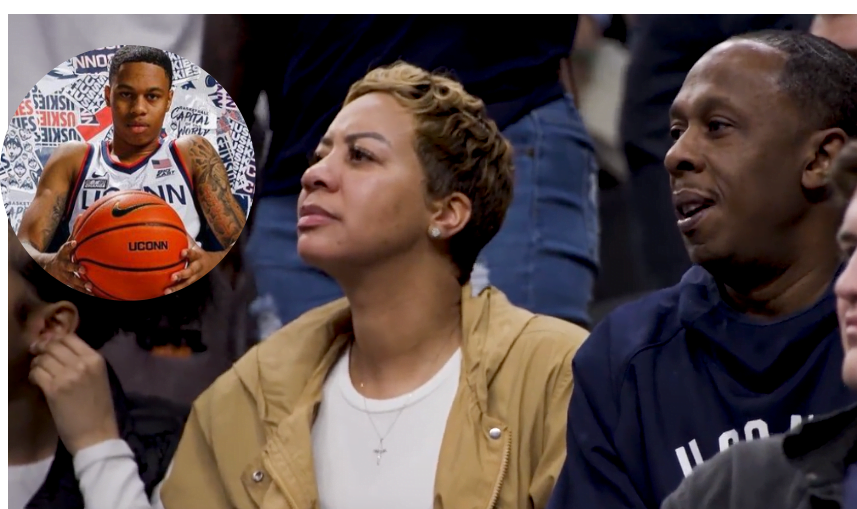 Jordan recorded  19.7 points, 11.4 rebounds, 2.3 steals, 1.9 blocks, and 3.7 assists; Washington Post All-Met Honorable Mention pick twice and 2020-21 Gatorade Maryland Player of the Year.
Jordan Hawkins College
In addition to UConn, Jordan Hawkins received scholarship offers from Seton Hall, Louisville, Xavier, and Marquette.
Freshman Year: He averaged 5.8 points, .5 assists, and 2.0 rebounds in 14.7 minutes per game. Recorded He was named to the Big East Conference All-Freshman team.
Sophomore Year: Jordan averaged 16.4 points, 1.4 assists, and 3.8 rebounds in 29.9 minutes per game.
Jordan Hawkins Parents
Jordan Hawkins' father knew before anyone how great his son would be.

We got to see it in the Sweet 16, as Hawkins led @UConnMBB to the Elite Eight pic.twitter.com/NvTyXHQxE4

— March Madness Men's Basketball TV (@MM_MBB_TV) March 25, 2023
6'5 Jordan was born Jordan Dorrell Hawkins on April 29, 2002, in Gaithersburg, Maryland; he is one of four children born to Jasmine and Craig Hawkins, also proud parents to Jordan's sisters Alexis, Chynna, and Paris.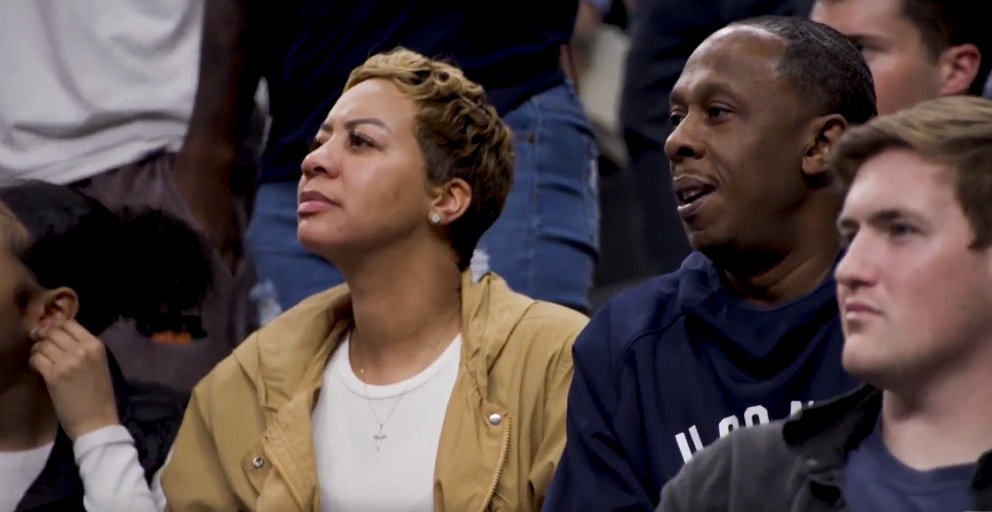 Jordan Hawkins Father
Craig Hawkins
Jordan Hawkikns' dad Craig Darrell Hawkins born in March 1973, knew his son was born for greatness, he didn't make it easy on him, as he knew things wouldn't be, so he prepared his for that journey.
"I predicted this since he was a baby," Craig said. "We spent a lot of time on the basketball court. I knew if you put the work in, if you had the Kobe (Bryant), Michael (Jordan) mentality, success has to happen, especially when you've got a kid that never moped.
I just need you to be 6-5 and we're going to take it from here," Craig said. "The doctor looked at me and said, 'I don't know about that.' I said, `Y'all watch, he's going to be 6-5. I always explained to him, I don't want this to interfere with our father-son relationship, I'm just preparing you for this world," Craig said. "I didn't make it easy for him. I was very hard on him."

"He never cried about anything. Never said, no, I don't feel like it today."
Jordan didn't like it at times, but today he understands why his father pushed him so hard.
"He means everything to me," said Jordan, who wears the same uniform number (24) as Bryant. "My Dad is my best friend. I go to him about anything, not just basketball. He helped me with the college process and helped with my whole basketball life. Everything you see me do is because of him."
"Ever since I was born, my Dad has stressed hard work, nothing is given to you," Jordan said. "And my uncles, they preach hard work. If you work hard, you can achieve anything in this world. That's one thing they definitely pushed. Some days, it was tough. As I look at it now, it all makes sense. If I had to do it again, I'd do the same thing, so I appreciate everything he did for me. I can't thank him enough."
Jordan Hawkins Mother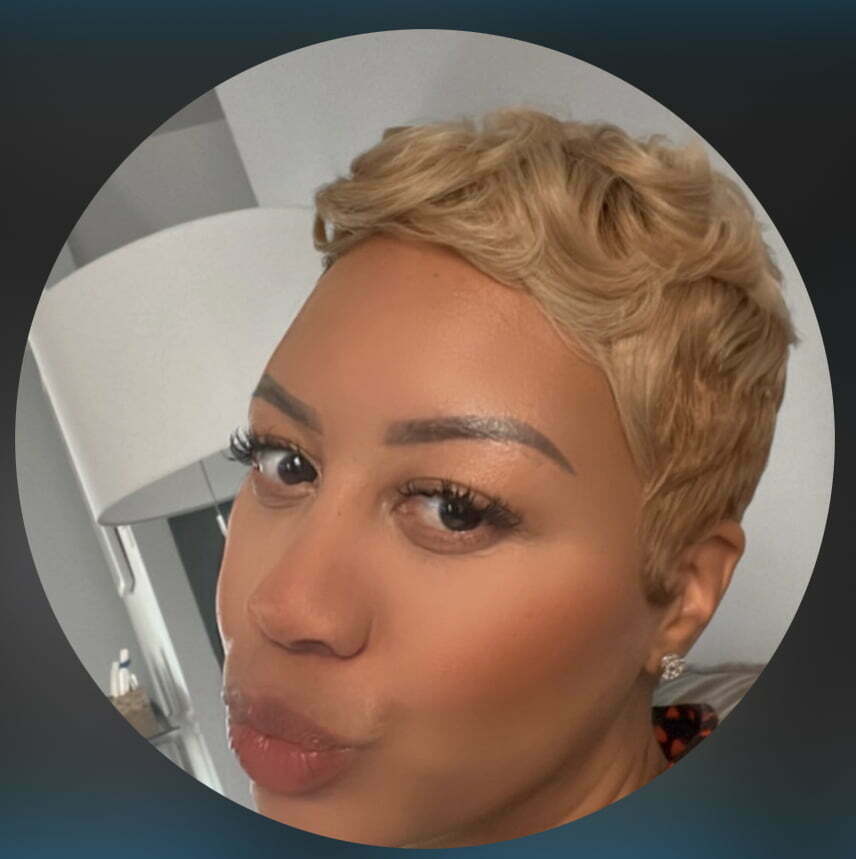 Jasmine Hawkins
Jordan Hawkins' momma Jasmine Hawkins was born Jasmine Nicole Sawyer in February 1982. Not much about Jordan's mom, Jasmine, except that the same way her husband pushed Jordan, she did too; certainly, she was also the supportive shoulder Jordan could rest his head on, the loving and supportive mother she continues to be for all of her children.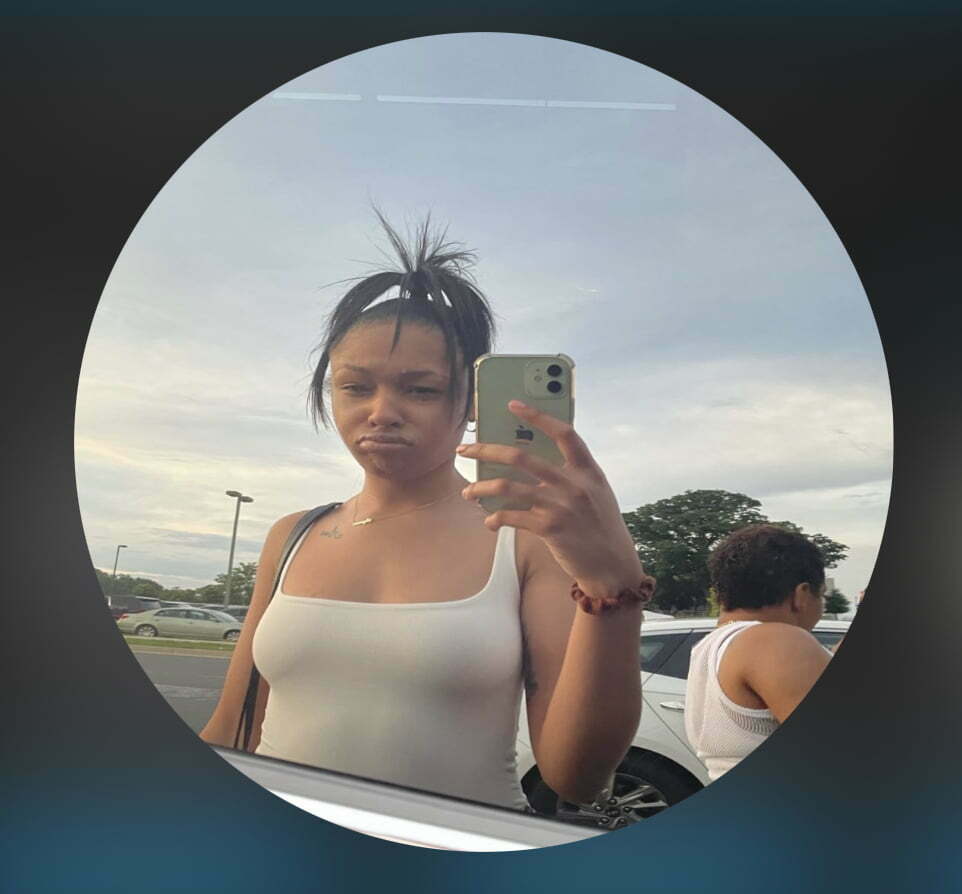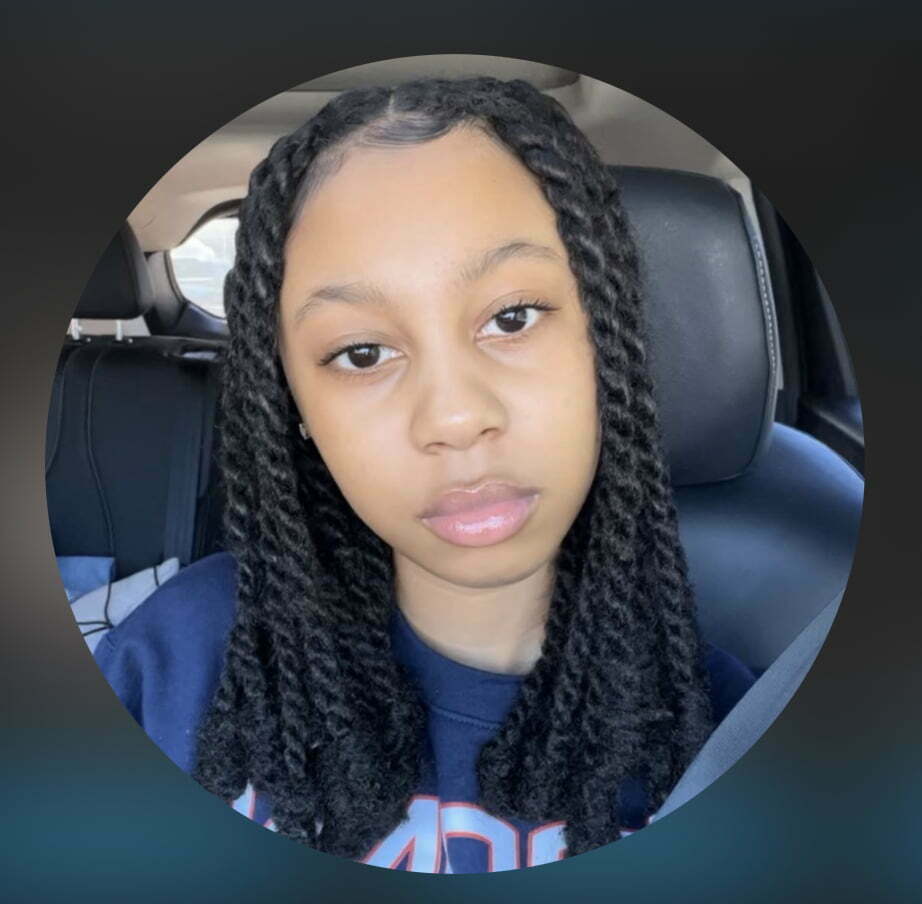 Jordan Hawkins Girlfriend
It seems that Jordan Hawkins doesn't have a girlfriend at the moment.
Related Story: Adama Sanogo Mother Awa Traore