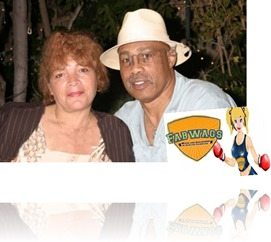 Pin
GOLF PARTNER
THE LARGEST GOLF CHAIN STORE IN THE WORLD
MAKING GOLF A SPORT FOR EVERYONE.

Legendary boxer and World Boxing Council Ken Norton who once broke Muhammad Ali's jaw passed away at his home in Henderson, Nevada at the age of 70. Norton is survived by his sons Ken Norton Jr.  linebackers' coach for the Seattle Seahawks, Keith Norton former sports anchor for KPRC in Houston, Texas, Kene Jon, daughter Kenisha, grandchildren, stepson Brandon and his beloved wife  Rose Conant.

Back in the days Ken Norton was known by the nicknames of The Black Hercules, The Jaw Breaker, and The Fighting Marine, he was born In Jacksonville, Illinois, Norton attended Jacksonville High School and Truman State University only that at that time Truman went by name of Northeast Missouri State University.

Ken was with the United Marines Corps when he began boxing and went on to fight a total of 50 fights, winning 33, 1 draw and 7 losses, 3 of those 7 he lose to Ali, whose jaw he broke on March 31, 1973 at the San Diego Sports Arena.

After his retirement from boxing in the 80's he starred in a few movies,  television series and documentaries including When We Were Kings, This is your Life and the 35th anniversary Special of the Wide World of Sports.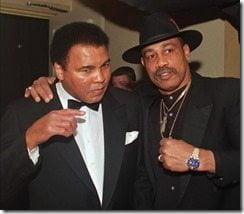 Pin
Ken Norton had 3 children from his three marriages, from his 2-year-marriage to Jeannette Norton Ken Norton Jr. was born on September 29, 1966, Kenneth Jr. former UCLA linebacker, drafted in 1989 by the Dallas Cowboys his team until 1993 when he joined the 49ers his last team until he retired in 2000 to become a linebacker coach first with the Trojans at the University of Southern California and then in 2010 with the Seattle Seahawks. Ken Jr and his wife Angela have are the proud parents of their three children Brittney, Sabrina, and Ken III.
Ken and Jeannette got divorce in 1968 and in 1977 he got married to his second wife or girlfriend (since no wedding records had been found) Jacqueline Halton, aka Jacquie Norton.
65-year-old Jacqueline Norton was born on October 28, 1947, she is a Senior Financial Mgmt Analyst at Cedars Sinai Hospital Medical Center. Jacquie gave birth to her and Ken's son Keith, 37-year-old Kenisha Eronda born on  August 04, 1976 who is a Sr. Sales Manager at The London West Hollywood, then on September 5, 1981 Kenejon R. Norton  Kene or Kenny John, 32 was born he is a musician in Nevada. Jacquie is also the proud momma of her son Brandon, 42, from a previous relationship.
Back in a 1976 interview this is what Ken said about marrying Jacquie..
"I've thought about it very seriously with Jackie," he says. "She's the type of lady that, no matter what happened to me, she'd be there. She accepts my life the way it is." Such acceptance apparently includes a certain tolerance for Norton's outside interests. "She understands about me being a bachelor," he explains. "She knows I flirt, but she also knows where she stands in my head."
It is unknown when or if Ken and Jacquie Norton separated or divorced, however media are referring to Rose Conant as the current wife of the late boxer.
55-year-old Rose Marie Conant Norton has been according to this article here Ken Norton's longtime companion for over two decades, it was Rose who spoke about his condition following a stroke last August.
We found a Rose Conant an account in Henderson, NV, Rose Norton or Rose Conant was born on February 10, 1958 in Cerritos, CA graduated in 1976 from Cerritos High school, she was formerly known as Rose Monteilh.