Audra Moore-Hughes
Meet Audra Moore-Hughes; she is the wife of former UFC fighter Matt Hughes, 2010 UFC Hall of Fame inductee and two-time welterweight champion.
Audra's husband was born on October 13, 1973, in Hillsboro, Illinois. Prior to the UFC, Hughes was an outstanding wrestler at Southwestern Illinois College, then at Lincoln College and subsequently at Eastern Illinois University.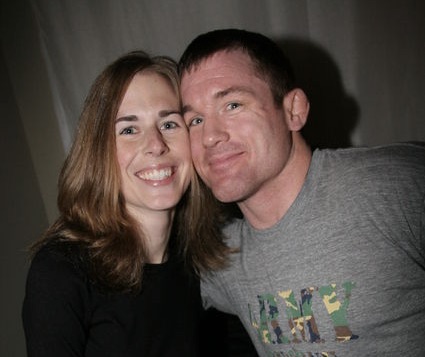 Matt joined the UFC in 1999; made his debut at UFC 22 on September 22, 1999, defeating Valeri Ignatov from Bulgaria. After he announced his retirement on January 24, 2013, Hughes became vice president of Athlete Development and Government Relationships.
As noted Matt has been happily married to his beautiful wife Audra since July 9, 2004. Together they are the proud parents of two beautiful daughters; son Joey and daughter Hanna Grace, in addition to the girls both Audra and Matt, have sons from previous relationships.
On February 27, Audra obtained a restraining order against Matt; according to her, he choked her and smashed her head against the shower wall after she refused to give him the keys to his truck.
Mrs. Hughes sais this episode was not the first time, he choked her, he also attacked her in December 2018 in front of their children after she accused him of texting several women.
Furthermore, Audra Hughes filed for divorce on February 26, 2019.