Sofia Lundstedt Cabrera Bello
Meet Sofia Lundstedt Cabrero Bello; is the gorgeous wife of Spanish golfer Rafael Cabrera-Bello. The couple has been married for a year or so, but continue reading to know more about this stunning gal.
But before we get to the lovely golf wag, let's be honest we wouldn't even be talking about her if it wasn't for her man so here is a short bio on him.
The first thing you need to know is that Rafael Cabrera-Bello was born May 25, 1984, in Las Palmas, Gran Canaria, Spain. His sister, Emma Cabrera-Bello is also a professional golfer. She plays on the Ladies European Tour.
Rafa Cabrera-Bello began playing aged six and prior to turning pro in 2005, he enjoyed a lauded amateur career, winning the Spanish National Championship at every age group level from under-7 through under-18.
He has eight top-five finishes among the European and PGA tours (including the Olympics). The two-time winner on the European Tour landed his best World Ranking at No. 25 and is currently ranked at 35.
The hunky pro golfer can't complain, he owns residences on Spain's Canary Islands, Fribourg, Switzerland, the Indonesian resort island of Bali and in the United Arab Emirates' opulent city of Dubai. Not bad indeed!
When not busy with golf, he surfs, skis and paddle boards.
He has been in a serious relationship with the stunning Sofia Lundstedt for a couple of years now.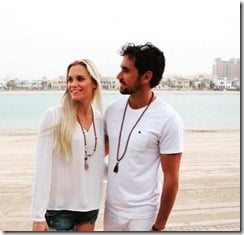 Sofia Lundstedt attended Hult International Business school where she earned her master degree in International Business in 2013. Presently works for the PGA European Golf, very convenient huh! She works in the business development department.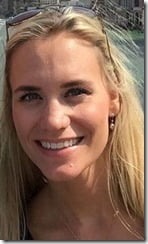 According to her LinkedIn, the blonde has been working in the client relations and business development department since 2014. Subsequently, was hired in 2013 originally as a Marketing Manager.
Sofia previously in the marketing department at Louis Vuitton in Dubai.
The lovebirds are currently engaged with Bello proposing last September. He made the announcement on Instagram saying
Exactly 4 weeks ago this gorgeous @slundstedt said "YES" to the easiest question I've ever asked! Alskar dig min super snygging!!!! #setadatesoon#forever #together
They tied the knot in December 2017.
Check out Sofia on Twitter here.