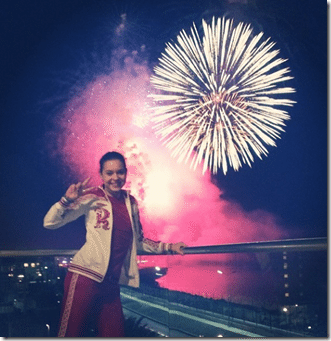 17-year-old Russian figure skater Adelina Sotnikova is already a well known skating competitor, the two-time European silver medalist (2013–2014), five-time medalist on the Grand Prix series, four-time Russian national champion (2009, 2011–2012, 2014), can now add to her award stand 2014 Olympic Champ, having won the first Olympic gold medal in women's figure skating for Russia.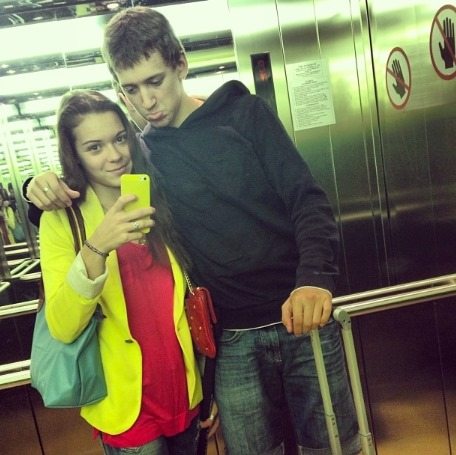 On the junior level, she is the 2011 World Junior champion, 2010 JGP Final champion, and 2012 Youth Olympics silver medalist. She is the first Russian to win the Olympic gold medal in ladies' singles figure skating.
Sotnikova was considered Russia's great hope for Sochi when she won the junior world title in 2011. But she was all but forgotten amid inconsistent performances over the past two seasons. But Sotnikova reminded everyone why there had been so much hype for her once upon a time. Her jumps were done with such ease she appeared to be flying, and she attacked every element in her program, as if to tell all of her doubters.
The lovely Russian began skating at age four at an ice-rink near her home, at age seven she started training at CSKA and by age eight, she began working with coach Elena Buianova. Adelina was born Adelina Dmitriyevna Sotnikova on 1 July 1996 in Moscow. After graduating from a high school mostly attended by athletes, she enrolled in a sports university with the hopes of becoming a coach last year.
The pretty 5 ft 4 in.; skater says the most influential person in her life is her sister Maria and she might be young but hear her sporting philosophy
"Figure skating is not a hobby. It's my work, which I want to do, and do well."
Pretty, Olympic champ, and definitely a pro! She lives in Moscow and her hobbies include movies, theatre; what more could you ask; we are not sure if she is dating or not but the admirers must be around! On instagram she has several pictures with fellow Russian skater Maxim Kovtun, could they be more than friends?
Check out her VK profile here, Adelina is also on twitter here and instagram here.