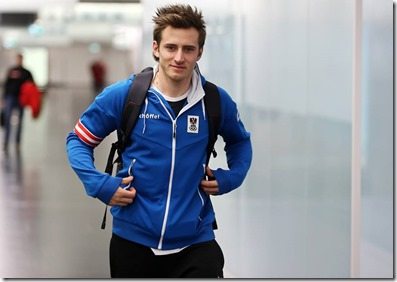 Pin
23-year-old Austrian Ski racer and current Olympic champion, Matthias Mayer is the man of the hour. He finished to win the gold in the men's downhill at the Sochi 2014 Winter Olympics, Sunday, Feb. 9, 2014, in Krasnaya Polyana, Russia. Let's get to know more about the Olympic downhill king!
Matthias who has never finished better than fifth in a World Cup downhill, proved no obstacle in dismissing the preordained favorites — Aksel Lund Svindal of Norway finished fourth and Bode Miller of the U.S. eighth.
In a country where skiing is almost a religion, Mayer gave Austria a its major gift. A few weeks ago he was not even considered the nation's best shot for gold. But according to online reports, he covered the Rosa Khutor course in 2 minutes, 6.23 seconds
Mayer, who is the son of a super-G silver medal at the 1988 Calgary Games winner, Helmut has the good skiing bloodline secured. He was born on June 9, 1990 and made his debut in 2009.
According to his page; in December 2005, Mayer won his first FIS races. After his admission to the Austrian Ski Federation junior squad in the 2006/07 season he was from 2008 in the European Cup in use. After the 2007/08 season, he was promoted to the B-team of the Austrian Ski Federation. In 2009, Mayer graduated from the Sports BORG Spittal an der Drau. A first international success he achieved at the Junior World Championship 2008 in Formigal Spain by winning the silver medal in the Super-G.
He competes in the disciplines Super-G, Downhill, Giant Slalom. After several top ten finishes, his first World Cup podium came at Kitzbühel in a Super G in January 2013. A year later and this guy has surprised everyone beating the odds!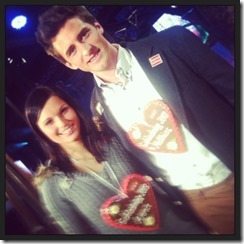 Pin
Wouldn't you like to date an Olympic champ?? Well, whoever the lucky lady is, she is certainly doing a good job keeping Matthias's head in the game.
To tell you the truth we are not sure whether Mayer is actually dating or not, we've been looking to see if he has that special relationship but so far nothing; maybe he has been 100% committed to his sport but now the he conquered the gold medal he can have more time for friends, cycling and a nice girl.
What do you think??
You can find him on twitter here and on Instagram here.