Muslim convert Anthony Small, 33 was on his way to be one of the greats, but according to BBC he is currently on trial in England for allegedly trying to sneak off to Syria to join ISIS!
The former boxer got in in the authorities radar last year, after he and two others, were arrested on suspicion of preparing acts of terrorism. Smalls denies the charges but there might be proof he's gotten radicalized!
Small, who calls himself Abdul Haqq, is an outspoken supporter of Anjem Choudary and has posted provocative videos online.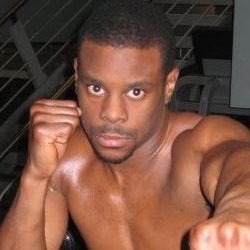 He's also known to have posted a series of inflammatory videos online, including one referring to the 'United Snakes of America'.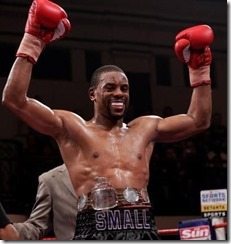 Small, who held British and Commonwealth light middleweight titles, turned professional in his early 20s under the alias Sugar Ray Clay Jones Jr. He converted to Islam aged 24 but it was not until around 2010 that he began attending marches protesting against the war in Afghanistan. Shortly after he announced he was giving up his sport to 'take on the fight for Muslims'.
According to TMZ he took place in the 2007 "Contender Challenge: U.K. vs. USA" in which he defeated Walter Wright.
But prosecutor Richard Whittam doesn't care much of his success, he is charging Smalls with disseminating terrorist publications, two charges of supporting a proscribed organization and a charge of conspiracy to possess false identity documents with improper intention.
Will the former boxer win this fight? Comment below?