Amateur golfer Paul Dunne is off to a great start! According to the Irish Examiner, Dunne is currently competing at the 144th British Open Championship at St Andrews in Scotland and the Irish man has joint leader of The Open Championship, something that didn't happen since 1927 according to Business Insider, and funny thing is he almost didn't  make it!
The 22-year-old almost didn't make it into the tournament field, as he nearly missed his tee time during the qualifying tournament, according to RTE. He arrived with a minute to spare.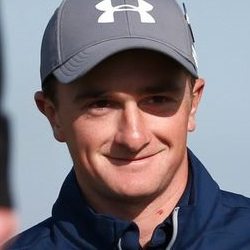 Dunne graduated from the University of Alabama-Birmingham in April, –whit a degree in business finance –after playing golf there for four years. According to his college bio, Paul Colum Dunne was born Nov. 26, 1992 in Dublin, Ireland. He is the son of Colum and Michelle Dunne, the youngest of three children; older brother is David, and older sister, Alison.
During his high school years, he was a standout golfer on the Ireland junior circuit and considered one of the top junior players in his country, a member of the Irish Youth National Team.
Last year he played the Open at Royal Liverpool and is currently ranked 80th in the world among amateurs.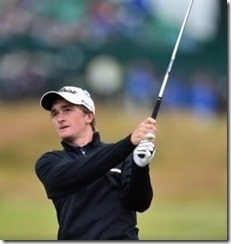 Dunne finished fifth at the NCAA tournament in 2015. He won only one tournament during his career at UAB, most recently . recently he helped lead the European team to a victory over American golfers at the Palmer Cup, a battle between the top college golfers.
Unfortunately due to his amateur status he wouldn't get the sweet $1.8 million first-place prize! And did me wention his caddie is his college coach, Alan Murray.
That's about it we can tell you about Paul who apparently in currently single and very focus on his game.
you can find him on Twitter here.