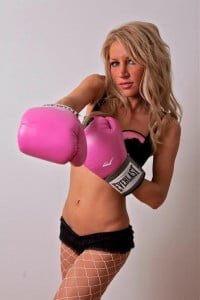 Former Playboy model and alleged prostitute had accused Oscar De La Hoya of battery and false imprisonment, but court has threw out her appeal against the decision. Angelica Cecora sued De La Hoya for $5million for an alleged drug-fueled orgy at the Ritz-Carlton Hotel that took place in March 2011. But the lawsuit was dismissed after Manhattan Supreme Court Justice Paul Wooten found it to be 'completely without merit in the law' and an obvious effort to 'harass or maliciously injure' De La Hoya.
Cecora appealed the decision which left her with a $12,500 judgment for legal fees and a fine, but the court has thrown out her case for the second time and described it as 'baseless'. A five-judge panel wrote that Cecora had to pay the punishment, however, she will not have to pay a fine for appealing the ruling.
Angelica Cecora, an alleged hooker whom the boxer's legal team identified as a $600-per-hour escort known as Tiny Taylor, said she consented to have sex with the fighter the first time but not during next encounters.
She said De La Hoya took her out to dinner and then the two went up to his suite at the hotel. Then he allegedly put on her underwear and ordered $200 worth of cocaine and $100 worth of marijuana delivered to the room, according to the New York Daily News.
After being intoxicated, he asked Cecora to perform an unusual sex acts on him and to call a friend instructing her to bring sex toys, and they all had sex, according to the suit. After the two women fell asleep, De La Hoya allegedly tried to rouse Cecora several times to have intercourse again, but the former Maxim model refused.
Angelica Cecora said in her suit that she 'was afraid to leave the hotel room because she feared that the defendant would attempt to have sex with her again against her will.' She told The New York Post that the court battle with the 39-year-old Olympic champion has ruined her life.
"I've lost everything," she said. "I have no job, no money, no bank account or car. I'm living with friends."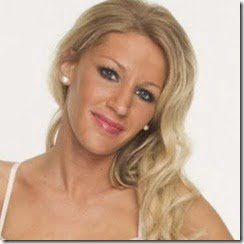 26-year-old Angelica Marie Cecora is a former Playboy model who has appeared in both Playboy and Maxim was born on June 16, 1986. She studied in St. Francis College and lives in New York.
Find Angelica Cecora on Twitter here and Facebook here