Kate Greville
Kate Greville is the latest woman who allegedly had a fling with Manchester United assistant boss, Ryan Giggs! His marriage to long-time partner, Stacey Cooke crumbled amidst accusations he cheated with Greville.
We told you about Stacey Cooke in a previous post, you can find below: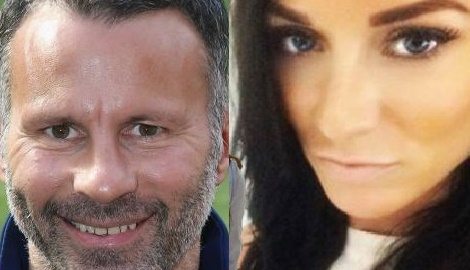 STACEY COOKE GIGGS – MANCHESTER UNITED RYAN GIGGS WIFE
Giggs, of the most decorated soccer players of all time, is no stranger to shocking personal scandals. Before Kate Greville came along, the 42-year-old was also in a clandestine relationship with none other than his sister in-law Natasha Giggs who was at the time married to his younger brother Rhodri. You can read the details about her in the link below:
NATASHA LEVER/ NATASHA GIGGS –RYAN GIGGS MISTRESS EXPECTING CHILD WITH BOYFRIEND MIKE SMITH
There is no doubt Ryan Giggs completely humiliated his wife, let's not forget, Stacey became a public display to media, when her husband lost legal battle to hush up affair with Imogen Thomas in 2011.
Now Giggs, is at it again. The new gal, Kate Greville and Ryan Giggs allegedly grew closer after she helped him promote his Hotel Football venture.
The Kate Greville has allegedly been getting "lavishing gifts" from the Manchester United legend. The 32-year-old hot brunette is an Abu Dhabi-based exec.
According to her LinkedIn page, Greville attended high school in Shrewsbury and graduated from Leeds Metropolitan University in 2006. She also says on her profile that she previously worked with British boxer Amir Khan.
Greville worked for Tangerine PR in the Manchester area where she helped to promote the Ryan Giggs-backed Hotel Football Old Trafford in 2014.
According to Media Network, in October 2015, Kate Greville relocated to Abu-Dhabi in the United Arab Emirates to work for Q Communications. The announcement of her new job includes the references that she had previously worked for Manchester United, Pizza Hut and North Face. In April 2016, Kate Greville was spotted on the red carpet of an exclusive event in Dubai.
She is active in social media, specially on Twitter, where she identifies herself as the managing director of Q Communications in the Middle East. It adds that she works in "the hospitality, health & beauty, leisure and lifestyle sectors." The Daily Mirror reports that Greville's move was motivated by her wanting a "fresh start" adding that since the move her link with Giggs has 'cooled.'
That fresh start, might have something to do with the end of her own marriage. Kate Greville used to be United-mad husband Damian Burke. The couple split after 18-months of marriage.