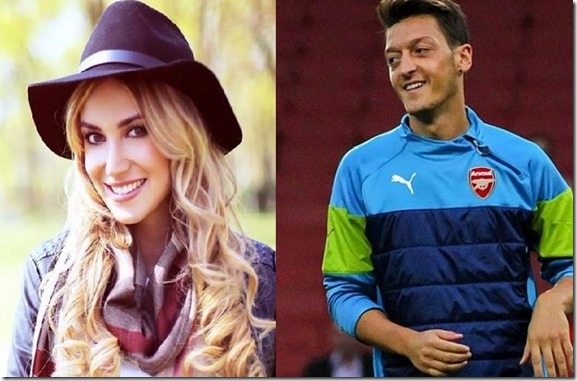 Pin
Meet gorgeous Melanie Rickinger, she is a German model and is also the former girlfriend of 26-year-old Arsenal player Mesut Ozil.
Melanie is in the middle of an ugly scandal as major media outlets like the Daily Mail are reporting she and Mesut have not ended their relationship despite being involved with other people.
The footballer who is currently in a relationship with 24-year-old singer Mandy Capristo has been accused of cheating with non other than Melanie.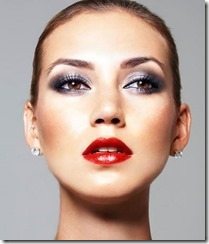 Pin
Melanie is originally form Munich, Germany where she is also currently living. According to her Facebook page she is also a hair and make-up artist. Last year in 2013, she started Working at Bobbi Brown Cosmetics and at MR Makeup-Artist. She is also a model at VIDA models.
In 2012 she Went to School at pureidea-for you for her Hair- & Make-up Artist certification, that same year she graduated from Kosmetikschule SCHÖNER.
According to reports, Melanie who seems to go for the athletes, was dating another football player, former Bayern Munich defender Christian Lell. It was him who accused Melanie of exchanging intimate messages with Ozil through the messaging service WhatsApp.
While Lell blames Ozil for meddling and ultimately ruining his relationship with Melanie but according to the blonde beauty assures her former boyfriend is 'crazy'. She has not denied the accusations of an affair with Ozil, but did insist that Lell had accessed her messages without her permission.
She enjoys partying with her friends and seems very popular among them. Melanie has one brother, Alex Rickinger.
It appears the hot blonde was caught red handed but with Ozil keeping a tight lip about the embarrassing and uncomfortable situation it will be kind of hard to confirm what really went down. You know what they say, "where there was fire ashes remain."
Any theories on what happened? Find Melanie on Facebook here.