Mia Burks
Meet Mia Burks; according to the New York Post, this gal is the pregnant mistress of NBA player Carmelo Anthony. The 6'2″ small forward recently announced his split from wife Lala.
According to TMZ, Lala is obviously furious that her man has a woman pregnant; they [TMZ] implied Burks is a stripper. An ex-friend of Mia added that she and Carmelo planned to deal with the pregnancy quietly. However, when another former friend leaked her name to media there was no freaking way this mess would go quietly.
Furthermore, another former pal of Burks, told Chicago radio station WGCI-FM, that Mia is not a stripper, but rather a worker in education responsible for setting up programs. That same source spilled the beans on how Burks and Anthony met, fell for each other, and ultimately the pregnancy.
"Mia met Carmelo at Room Seven, a club in Chicago, when he was here for the NBA draft doing press," he told "Chicago Morning Takeover." "She's not a stripper … she works in education setting up programs."

"I've known that [they've dated] for some months now," he added.

"Carmelo wasn't taking her serious, to the point where she started to buy her own plane tickets to go see him," he said.

"Mia seems low-key and doesn't obsess over Carmelo. There are some girls who become obsessed with the players, that's not the case with [her]," the source said.

Still, "if the players don't want to have any issues [with women they hook up with], they'll set something up and take care of the girl — especially if the girl says she's pregnant," the source explained.
Mia's Bio.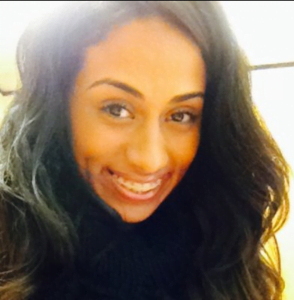 Mia Angel Burks was born in North Carolina and grew up in Raleigh. She holds a bachelor of applied science degree in Biology and Public Health from Saint Augustine's University and a Master's degree in health communication from Northwestern University in Evanston, Illinois.
Mia's working experiences in addition to her jobs between universities include Nike (sales athlete) in 2014, was an intern for the Lutheran Child and Family Services.
Nowadays, Mia Burks is the director of special projects at ReGeneration Schools; she currently resides in Chicago. According to her LinkedIn page.
As the Director of Special Projects; I strategize and plan events/initiatives. I also build rapports, with relevant stakeholders to enhance the quality and environment of the 6 schools within the ReGeneration system. In addition, I handle most of the communication on the behalf of the CEO.